Since Facebook acquired Instagram in 2012, the platform has been quick to introduce a host of new and exciting features. But there are some that are missing.
Stories is probably the one new feature that Instagram has had the most success with so far. In only 9 months, the Snapchat copycat managed to pull in more users than its rival. But there's still a bunch of features missing. And while I'm writing this, I'm fairly certain that Facebook is already working on some of those, and their rollout will be announced soon. But in the meantime, let's go through the list of options that would make Instagram a better platform. In my humble opinion.
Repost
On Facebook and Twitter, it only takes a click or two to share a post with your friends or followers. Your press the Share button on Facebook, then select the type of share you want, and you're all done. It's even easier on Twitter, with the Retweet button.
On Instagram however, it's an absolute nightmare. There are ways to do it, but nothing intuitive and quick. Sure, you can send the post to your friends through Instagram Direct, but it won't be shared on your profile.
As some users want to be associated with the profiles and brands they love, or want to share a photo in which they've been tagged, an option to do it swiftly would be a nice addition.
Call it "repost" or "regram", I don't care. Just do it.
Clickable Links In Captions
"Click the link in the bio." How many times have we had to use that phrase in our captions? Too many.
It takes effort – a lot of it. First, you have to add it to the caption, but you also have to update the link every time you want to promote something new.
However, Instagram may be reluctant to allow users to add links in the caption, for a good reason: links would redirect users out of the app. And it's exactly what all social platforms are battling against.
Take Facebook for example. The social network released Instant Articles in order to keep users on the platform. Same goes with Snapchat: if you engage with an advert, you do it in-app.
If people consume content on third-party websites or apps, time spent on social networks will go down. Potentially, so will engagement, and of course, so will revenue. When users are redirected, social networks also miss out on valuable insights relative to the best type of content, engagement levels, view rate and all the rest of it.
So clickable links in the caption? Desirable, but unlikely to come to life.
Instagram On Desktop
A few weeks ago I wrote a little something to try to demonstrate how Instagram should launch a proper, self-respecting desktop version. If you look at how Instagram has evolved, it's quite clear that soon the platform will be trying to sell products directly from within the app. However, selling on social has been a a fad. Until now.
Users are not on social to buy stuff spontaneously, in-between swipes. They might bookmark items though, and come back later to buy them. That's what's happening on Pinterest: 76% of "pinners" save items they plan to purchase later, and some users take up to 90 days to act on ideas they've found on Pinterest – yes, 3 months!
Instagram wants it on that. Since users can now organise their bookmarks in categories, it's likely that a desktop version resembling Pinterest (yet another copy from Facebook) will be rolled out sometime soon. For example, Instagram is famous for its fashion community. Well guess what, apparel doesn't sell on mobile. 80% of all clothes purchase are still carried out on a desktop.
As you can now upload pictures from desktop, something tells me a fully-fledged version is in the works.
Stories. In Landscape
Pretty straightforward. Since Stories were introduced to Instagram 10 months ago, we still can't take landscape photos. Instagram needs to remedy that. Urgently.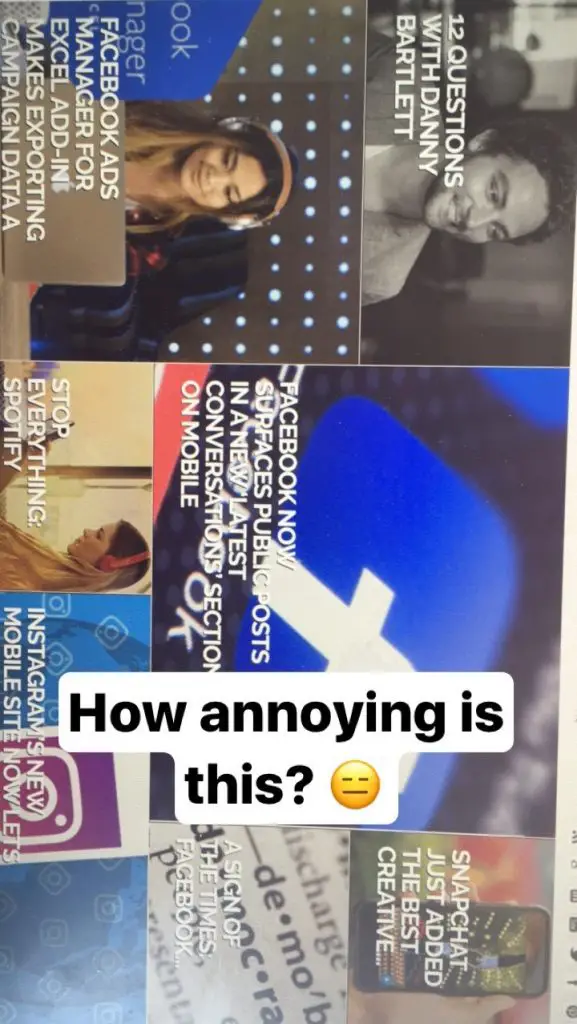 I reached out to you guys to know what you would like to see added on Instagram. It looks as though the chronological feed is dearly missed.
Ability to amend/edit a comment!

— Hayley Maisey (@hayleymaisey) May 10, 2017
Being able to change your timeline to most recent!

— Natalie (TFG & Hala) (@NatalieJayW_) May 11, 2017


Over to you – what's the biggest change you wish for on Instagram?
---
You might also like
---
More from Instagram
---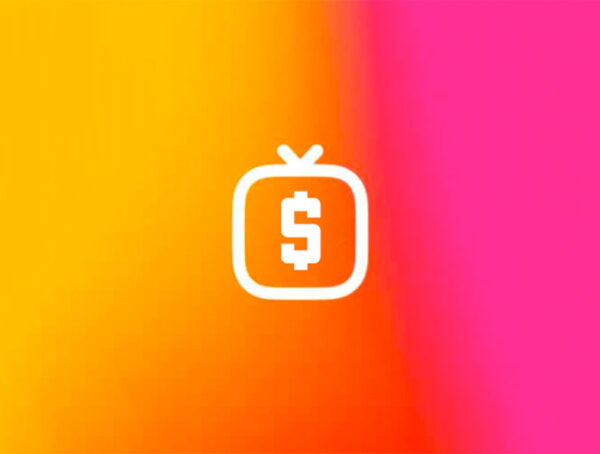 After launching IGTV ads in the US last May, Instagram is now expanding the feature to select creators in the …