A neat desk could be the beginning of a successful professional career, right? Well, even if it's not true, it sends the message that you're bossing like a boss, which is equally helpful.
This week I focused my internet lurking on things that serve the following purposes:
1. making my desk look neat
2. adding a geeky look-and-feel to my professional "real estate"
Here's the list.
Blank Labled Retro Floppy Disk Silicone Drink Coaster

Make your desk turf stand out, and stir the envy of your co-working mates in the process, by carefully placing these drink coasters straight under your S'well water bottle. Ok, you *may* get questions, such as "OMG is this a 'save button' coaster?" to which you will shrug and say "Aaaahhh Gen-Z," but the truth is that your cool points will reach new heights. Get them here for $15.99.
BUBM PU Leather Desk Mat Blotters Organizer with Comfortable Writing Surface

You know that feeling when you discover scratches on the surface of the desk where you usually place your laptop and its paraphernalia? If a big "GAH!" slipped straight from your mouth, then you may need to take precautionary measures against any reoccurrence. And by that, I mean a durable, double-sided PU leather mat which covers, protects and looks very very pretty as it comes in 7 colours. Get it here for $25.99.
Satechi Aluminum Universal Unibody Monitor Stand

Are you "grinding" from a coworking space? Are you tired of not being able to make the most out of your tiny communal desk? Then this is for you. This monitor stand, which doubles as a laptop stand, will effectively double your available real estate and provide a (rose-gold) "je ne sais quoi" to your office space. Get it here for $39.99.
---
You might also like
---
More from Shop
---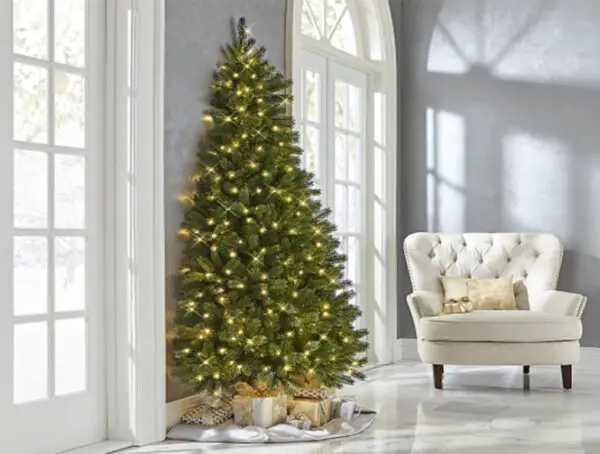 When you don't have enough space for a full-blown Christmas tree, The "Against The Wall Christmas Tree" is the solution …