Whether you are on Tumblr or not, you know it can't be ignored.  Since its launch back in 2007, Tumblr has become on of the most popular and hyped sites online.
Besides the millions of new blogs being created on a consistent basis, Tumblr has become an absolute phenomenon where people share everything from lighthearted cartoons to images of a war-torn country.
Tumblr is also a great resource for inspiration as many of the GIFs or fun images you find online are almost always posted there first! And Tumblr seems to be around to stay, so it is time to boost up your knowledge of this great phenomenon – Here are 30 cool things you ought to know about Tumblr, as brought to our attention by the Search Engine Journal:
1. As of January 2014, there have been 163.9 million blogs and 72 billion posts on Tumblr.
2. 31% of all visitors are located in the U.S, which totals roughly 41,250,000 users.
3. Seoul has the most unique visitors with more than 1,694,000.
4. The average Tumblr user visits about 67 pages every month.
5. Tumblr is most popular with the 18-to-29 year old age bracket. About 13% of this demographic have used the site.
6. 66% of all visitors are under the age of 35, while 39% are under 25 years-old.
7. About 36% of users are parents. That's 13% less than the average.
8. The average visit on Tumblr is around 14 minutes, which is more than on Facebook and Twitter.
9. Unlike other social media sites, Tumblr users are divided equally between genders with 51% of US Tumblr users being male.
10. Tumblr Was acquired by Yahoo! on May 20, 2013, for approximately $1.1 billion. The deal officially closed on June 20, 2013.
11. When "GIF" was named word of the year in 2012, Oxford Dictionaries U.S.A. credited Tumblr for pushing the word.
12. The Tumblr app for Google Glass was released on May 16, 2013.
13. Around 9% of visits occur on a mobile device.
14. As of June 2013, TumblrBot has been asked over 180,331 questions.
15. Tumblr is one of the top 20 sites in the United States.
16. Only 2% of users visit the site more than 30 times a month. 40% of users visit 1 – 30 time per month, while 58% only visit once a month.
17. Among 13-25 year-olds, Tumblr is more popular than Facebook.
18. As of November 30, 2013, there were over 91.7 million posts created on the site each day.
19. The top 10 Tumblr tags are: LOL, Fashion, Vintage, Art, GIF, Makeup, Animals, Landscape, Film and Nail Art.
20. In 2011, Tumblr became the first blogging site to host the blog for President Barack Obama.
21. In 2013, Tumblr grew 74%. Twitter and LinkedIn grew about 40% in the same period.
22. In Tumblr's New York City office the kitchen area is located directly in the middle of the building. The 216 employees also have cool Tumblr coffee mugs.
23. 17% of visits occur while at work.
24. People with a college education account for 65% of Tumblr's audience.
25. Tumblr is available in 13 different languages.
26. Only 31 of the top 100 global brands have a Tumblr account. 100% of them were on Facebook and Twitter, while more than two-thirds were on Instagram.
27. Since 2007 the site has increased its value from approximately $3 million to $800 million.
28. The first major ad campaign for Tumblr was with adidas for the launch of the brand's soccer blog in June 2012.
29. The the top 5 countries using Tumblr in January 2014 were: US, India, UK, Brazil and France.
30. It only took 2 weeks for the site to gain 75,000 users after launching in February 2007.
Are you on Tumblr? Did this help conving you of its importance in the web today?
Related Stories:
You might also like
---
More from Tumblr
---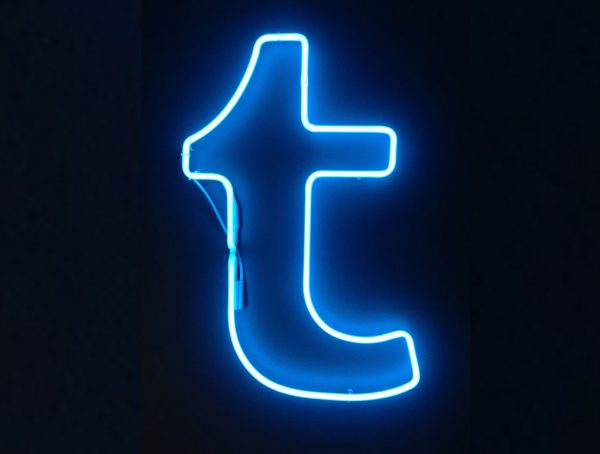 Verizon has announced that it has agreed to sell microblogging platform Tumblr to Automattic - the company that owns WordPress.com