By taking part in the conversations happening on a daily basis, around the world, on Twitter, businesses can add value. To their brands, but also to the conversations themselves. And in the process, they can make sure they showcase their "business personality" in a genuine way. 
That's why Twitter has shared with us three ways to tap into trending topics. From moments, i.e. "major global events" like the #RioOlympics, or daily celebrations of life like #MotivationMonday, there are always ways to take part in the conversation.
Tailor The Message To Your Audience
Ask yourself a simple question: "Who are my business' followers?" Then ask yourself another: "What will resonate with my followers?" If you've got the answers to those questions, you should be able to create a message that will resonate genuinely with your followers. Finally, it's not just about taking advantage of the trending topic itself, but actually becoming part of it in a way that will be original, honest, fun, and more importantly… engaging.
Drop that needle because we have that #FridayFeeling! 🎶🎉 pic.twitter.com/1dsamrCsPD

— VNYL (@getvnyl) June 17, 2016
Relate The Moment To Your Product
Responding to every trending topic out there, just to be seen, is not the way forward. A more focused approach is necessary. Ask yourself another question: "Is this trending topic relevant to my business or product?" If the answer is no, then don't bother trying to make it the case. However, you can find a way to "bridge" the gap "between what the world is talking about and the products or services your business has to offer."
Take for example what this company did. The popular #TacoTuesday moment – whereas seemingly irrelevant – could clearly be tied in with heir product.
Heat up #summer & #TacoTuesday W/ Jalagreeno 2.0! Now available in-store & online. https://t.co/scZqXszBsX pic.twitter.com/UzTEsz85e2

— Project Juice (@ProjectJuice) June 29, 2016
Reflect Your Values
Brands should also seek to be relatable to their audiences, helping people understand the values that they stand for, represent, and support. A business should join a conversation that shares its values and core philosophy. This can be done in a very simple way – a way that reflects its values.
In the Tweet below, a Tuxedo rental company shared a heartfelt moment between two customers – a gay couple – during pride month.
#JUSTMARRIED! Join us in celebrating! #loveislove pic.twitter.com/8KMclrSbUL

— Generation Tux (@GenerationTux) April 10, 2016
---
You might also like
---
More from Twitter
---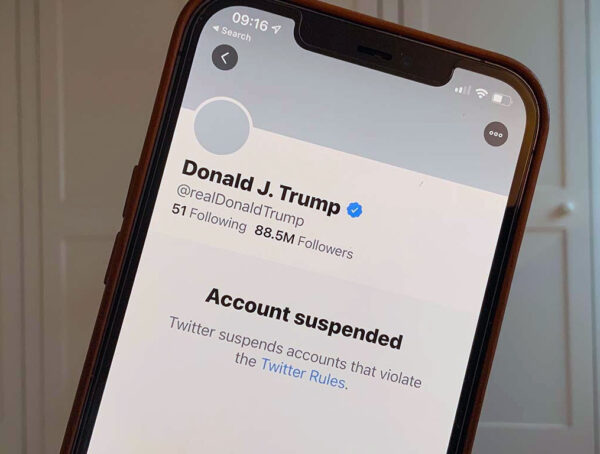 According to Twitter's CFO, Trump will never be allowed back on its platform - even if he became president again.