If you're thinking about using Periscope 360 for your brand, here are some things that you need to remember to create engaging broadcasts for your audience. 
When Periscope announced that it was opening up its 360-degree live broadcasts to all users, you may have started thinking about live 360 content, to engage you audience, by offering "real-time access to important moments and behind-the-scenes content." Periscope offers brands a relatively easy way to create richer and more immersive experiences for people, and all you need is a piece of hardware or two, and a data connection.
To be successful though, you need to be sure you're optimising the experience by following a few simple rules. In a recent blog post, Marissa Window looks at three things you need to remember when using Periscope 360 for your brand.
1. Hold The Phone & Camera In Your Hand
Stay away from a tripod or selfie stick, to keep the distance between you and the camera at a minimum. Periscope suggests you "try holding the camera out in front of you, about three quarters arm length and slightly below head height." This keeps your audience close enough to you, giving "viewers the sense that they are there with you."
When you want to point out something in the video, keep the camera facing you, while moving your entire arm, slowly.
What's up! From Dubai #periscope360 https://t.co/8nIAhO8vHp

— Anika Morjaria (@literallyanika) March 17, 2017
2. Broadcast In An Engaging Environment
Broadcasting in 360 is tricky, as you can't cut anything out of the frame. Users get to see all your surroundings, so make sure they are engaging for people. In essence you want to offer your "viewers opportunities to discover the things around you, and as they move their phones to see what's happening in the 360 degree arc around the camera."
LIVE @DROMe_official Fashion Show in Paris #Periscope360 #PFW take 2 https://t.co/3LLpe0ldWW

— ChantalTV (@ChantalTV) March 4, 2017
You should focus on rich environments with lots of things going on. For example, take your audience on a tour around a city or to a live event.
3. Have A Narrator
Start practicing that voice. 360 broadcasts always "work best when there is a narrator or someone talking about the viewer's experience." Narration gives your audience context about what you're broadcasting, and allows people to engage more readily with your broadcast. Furthermore, it humanises your broadcast, and gives it a "voice" that people can relate to.
Narration also makes your broadcast more conversational, and you should be expecting comments, which you should be reacting and replying to, in order "to create a dynamic and exciting experience that keeps viewers hooked."
Sea In 360°! — Sharks, fishes and reefs underwater in #Periscope360! https://t.co/BAgpm2msll

— Monterey Bay Aquarium (@MontereyAq) March 16, 2017
So, go forth and broadcast! You can apply here.
---
You might also like
---
More from Twitter
---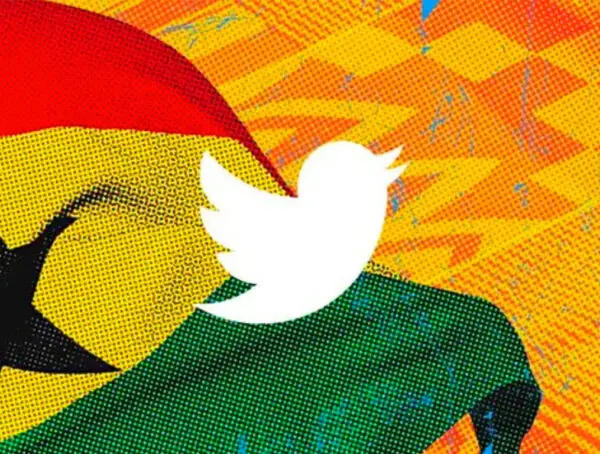 Twitter is launching its operations in Africa and chooses Ghana to headquarter its first African-based team.