Growth hacking is not something one can really learn. It's a way of thinking more or less, and not so much a "science." However, if you are interested to find out what it's all about, or want to get some inspiration for your own growth hacking techniques, there are some excellent books out there that you can read. This month, I've chosen three books on growth hacking, for you to check out.
Growth hacking as a term, has been around for about 6 years now, but much much longer as a process. But as the need arose for early startups to hire the right person to lead the "growth charge," someone needed to actually define that "right person." According to Sean Ellis, a growth hacker is
[quote]a person whose true north is growth. Everything they do is scrutinized by its potential impact on scalable growth.[/quote]
Growth hackers aren't magicians or scientists, and growth hacking is not magic, nor science. However, with the proper approach, and only once the "product-market fit and an efficient conversion/monetisation process have been proven," a smart growth hacker can help any business achieve stellar growth.
Uber, Snapchat, Hubspot, Yelp, and even LinkedIn have at least one thing in common. They all owe their growth to growth hacking. In his book, Startup Growth Engines, Sean Ellis puts together a collection of some of the biggest examples of successful growth hacking. This is the first book any aspiring growth hacker should read. Ryan Holiday's Growth Hacker Marketing goes a step further, explaining growth hacking in terms that you can really wrap your head around, making it accessible to companies big or small.
Finally, Gabriel Weinberg's book, Traction, concentrates on startups, and identifies "the nineteen channels you can use to build a customer base," showing you how to choose the right ones for success.
You may have already read these or other great books on the subject. Please do share with us your top three!
Startup Growth Engines
Startup Growth Engines: Case Studies of How Today's Most Successful Startups Unlock Extraordinary Growth
– by Sean Ellis & Morgan Brown
In Startup Growth Engine, Sean Ellis and Morgan Brown give you the lowdown this new way of marketing – growth hacking. It's filled with the most in-depth case studies, and exactly what strategies these companies used to unlock massive growth.

In the book, you can find case studies of companies like Uber, Snapchat, Square, Upworthy, Yelp, GitHub, Hubspot, LinkedIn and more. For each case study you can learn about the specific strategies – or "growth engines" – that were used, and how they were used.
Growth Hacker Marketing
Growth Hacker Marketing: A Primer on the Future of PR, Marketing, and Advertising
– by Ryan Holiday
From the best-selling author of Trust Me, I'm Lying, comes Growth Hacker Marketing, the essential guide to the growth hacking approach to growing your business.

If you're working with zero budget for your marketing, this book contains all the insight you need, to start creating "movement around your product!"

Find out how Hotmail, AirBnB, Facebook, or Dropbox, or many others, were able start off from zero and build multi-billion dollar businesses.
Traction
Traction: How Any Startup Can Achieve Explosive Customer Growth
– by Gabriel Weinberg & Justin Mares
Eric Ries, author of The Lean Startup, calls Traction, a "smart" and "ambitious book" for anyone "trying to break through to new customers."

In Traction, Gabriel Weinberg and Justin Mares argue that most startups don't fail because they can't build a product. Most startups fail because they can't get traction.

The book will introduce you to the 19 channels to use to build you customer base, and offers you a three-step framework to make sure you chose the right one. Then, it's entirely up to you to make it all work!
There you go! Your 3 growth hacking books for November. Neither of the three is very long, so you could probably get one finished each weekend! Hopefully they will be of use to you!
Enjoy!
---
---
You might also like
---
More from Lifestyle
---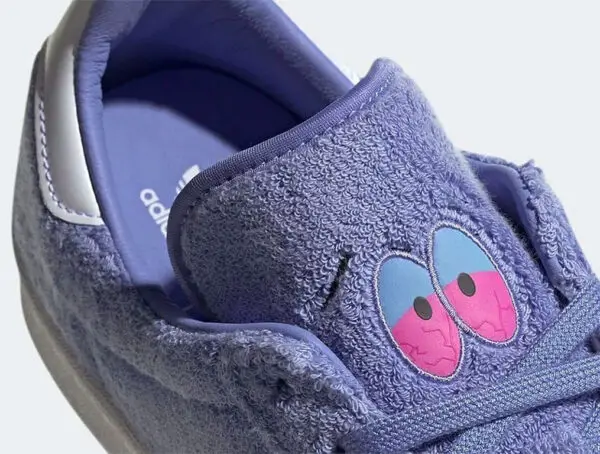 adidas Originals and South Park are teaming up for the release of the Three Stripes' 4/20-themed sneaker this year.