"Pay to play" that's in the mouth of almost every social media marketer. While I am a strong believer that great results can still be achieved organically, your social media content efforts can greatly benefit from paid media support. If, you plan it well.
This month, I chose 3 books that address the subject of paid advertising within social media. Let me be clear, paid media is only a good solution when you can measure its effectiveness in terms of ROI and/or ROAS. And that means building effective campaigns.
The platforms I chose to focus on are Facebook and Instagram. Because a large chunk of the money you will spend on social will almost always go to these two platforms, often working together.
Hope you enjoy reading these books and use the knowledge to get more and better results for your money!
Paid, Owned, Earned: Maximising Marketing Returns
Paid, Owned, Earned: Maximising Marketing Returns in a Socially Connected World
 – by Nick Burcher
The complexity of media that now sees multiple channels accessed through multiple devices has created major challenges for today's marketing and advertising professionals.

Paid, Owned, Earned defines the constituents of each area of 'paid', 'owned' and 'earned' media and shows how they are linked together. It proposes a blueprint for how to think and navigate across this space using a framework made up of key elements such as communities and content, social media optimisation, seeding and viral distribution, broadcast mass media, social performance media and measurement.
Give: The Ultimate Guide To Using Facebook Advertising To Generate More Leads
Give: The Ultimate Guide To Using Facebook Advertising to Generate More Leads, More Clients, and Massive ROI
– by Nicholas Kusmich
Most marketers concentrate on what they're trying to get. The best marketers concentrate on what they have to give.

The way people consume media is changing, fast. Laptops, tablets, and smartphones keep us constantly connected to the web. This represents a huge opportunity for savvy marketers. The only problem: the old methods are no longer working. New media demands new advertising.

Facebook is the single most effective platform for marketing in the Internet era, and Nicholas Kusmich is one of the best Facebook marketer in the world.
The Step By Step Guide To Launch A Successful Instagram Campaign
Instagram Advertising: The step by step guide to launch a successful instagram campaign.
– by Priti Gangwar
More businesses than ever before have taken to lnstagram to engage their customers and create further brand awareness up to 70% of Major Brands Have a Presence on Instagram in 2017!

Learn how to master the essential tool for promoting modern businesses online with a step by step guide to dominate advertising on Instagram.

With Instagram being identified as having the most active user base of any social media platform, you can guarantee that your advertisement will not only be seen by millions of people but also experience interaction unseen with any other advertising medium.
---
You might also like
---
More from Lifestyle
---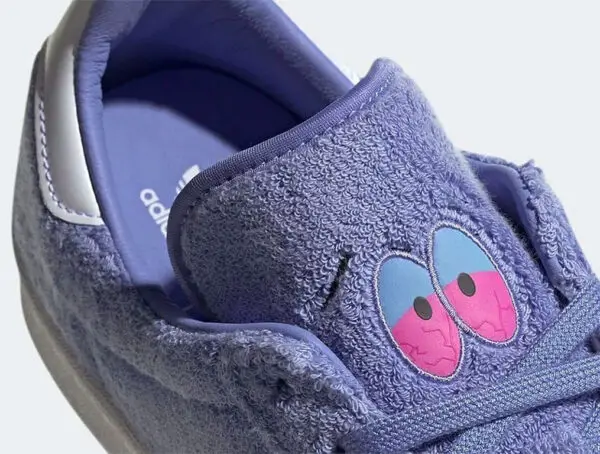 adidas Originals and South Park are teaming up for the release of the Three Stripes' 4/20-themed sneaker this year.