It's not easy nowadays to maintain the reach of your Facebook Page, with the updated newsfeed algorithm turning into a puzzle for many marketers. If you've already noticed a decreased reach on your Facebook Page and worry about an even worse future reach, it's time to turn things around.
ShortStack created a visually attractive infographic with several tips on how to maintain (and increase) your reach and we decided to help you even more by listing (and analyzing) them.
1. Use social campaigns to collect useful data, not just likes. 
Likes are not important anymore, comparing to the data you can receive from your audience, which will be afterwards useful to understand their needs even more.
2. An email address is more valuable than a Facebook like. 
Once again, who needs likes when you gain email subscribers? It's a great way to earn loyal fans that are definitely 'worth' more than Facebook likes.
3. Don't like-bait. Facebook's updated algorithm doesn't like it.
Remember the days when you asked for likes to keep things goings at your Page? Well, don't do that anymore. Facebook spots the Pages that earn likes with reciprocation and pretty much hates it.
4. Know that very few of your fans visit your Page's apps organically. Promotion is necessary.
You cannot expect from all your fans to visit your Page daily, but it's up to you to remind them that they still like your Page. Your content and its promotion are very important.
5. When a person shares your content, Facebook considers it as coming from a person, not a brand.
We are talking about people, not robots. Keep that in mind.
6. Experiment with targeting posts.
By targeting your posts for a specific audience you focus on the relevant audience and increase the chances of grabbing their attention.
7. Experiment with hybrid content marketing 
It's all about content marketing and even more, when mixing it up, the chances to succeed are increased.
8. Fill out your page by adding important company milestones.
It's a good idea to maintain the interest on your business by adding the milestones you're reaching.
9. Make sure social campaigns are mobile ready
You cannot ignore the mobile audience nowadays and this also occurs to the social campaigns you are creating.
10. Change your cover photo frequently
Your cover photo is like your showcase. Will you keep the same on forever? Check some ideas here for inspiration.
11. Always respond to comments
It's all about interaction. You cannot expect from your audience to be social if you're not equally social yoruself.
12. Interact with fans appropriately to increase organic reach
Actually, it's not just about interaction as we mentioned above. It's about proper interaction. And by proper, we mean relevant to the audience, your policies, your tone and, of course, each single comment separately.
13. Ask and answer questions
Don't forget to ask, but also answer questions. Both are appreciated by your audience.
14. Check page insights to see when is the best time to post for your audience
It's more important than ever to test posts and monitor their performance through the Page Insights. Everything you need about your audience is already there.
15. Schedule posts to go up during the weekends and nights
Don't be afraid to try posting during off-peak hours. Sometimes these posts turn out to be more successful! For example, if you're posting really late at night, except for the 'night owls', your post will probably appear at the news feeds of the early risers. 
16. Assign admin roles and establish company standards
With Facebook's updated admin roles it's easier than ever to assign a separate role for each person handling your Page.
17. Be entertaining and helpful, not sales-y
Facebook has decided to 'punish' sales-y Pages from now on that's why you should produce interesting content, in a way that you become an information-point for your audience. Don't forget to be fun, too!
18. Look for ways to stand out in the crowd
It's not easy to stand out in the crowd, especially with the rising competition. However, this doesn't mean that it's impossible to make it big and succeed. It's up to you to think of new ideas!
19. Be personal
Every brand has a personal side and you should not be afraid to show it to your audience. By embracing your personal (and possibly casual) side, you are increasing intimacy, allowing your fans to relate with you and your brand.
20. Share stories
Storytelling may be related with the tip above about your personal side. By combining these two, you are able to use narration and emotion, in a way that your brand may win more loyal fans.
21. Make sure the details in your about section are up to date
If you moved to a new address, or added a new telephone number, make sure you update the about section of your Facebook Page. Do you want to risk losing customers that won't find the details that they're looking for about you?
22. Have fun
Need to say more?
Here is a fun and very well designed infographic from Shortstack that resumes all these 22 tips. Enjoy!
Related Stories:
You might also like
---
More from Facebook
---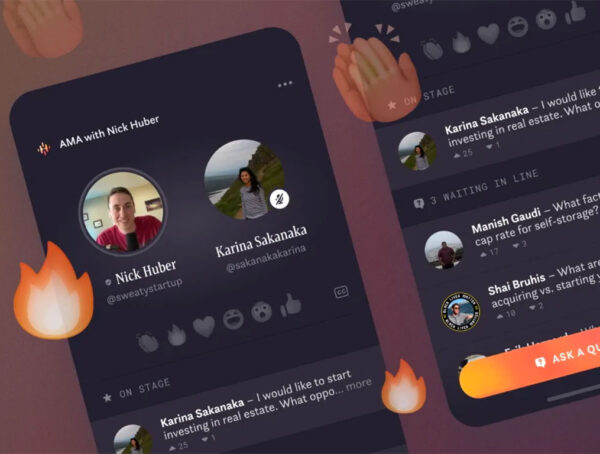 Facebook Hotline is a slightly different take on Clubhouse that puts more power in the hands of attendees who can …