A lot happened to Facebook Watch in 2018, and a lot more since it was launched back in August 2017. The next year though will mark the most significant developments for the platform.
Facebook is sinking a huge amount of resources into the Watch platform and filling it with content – original or otherwise. Content on Facebook Watch is increasing fast, and so are viewers looking for things to watch. Interactive game shows like Confetti are expanding to new markets and content like MTV's The Real World is being revived on the platform. Furthermore, creators like Nas Daily, Jay Shetty, and Laura Clery, are also doing great things on Watch, with their "unique brands of humor, insight, and creativity."
It's only been three months since Facebook Watch was launched globally, and there are now more than 400 million people on it monthly – daily, there are 75 million people on average spending more than 20 minutes in Watch. And as people grow accustomed to it, they are regularly coming back "to catch up on the videos they care about and watching for longer periods of time."
In an announcement last week, Fidji Simo, Facebook's Head of Video explains that "people have a range of video offerings available to them, but Watch is more than just library of videos — it's a place where people can follow video creators they care about, start conversations about videos with friends, and build communities of fans who share their interests." And while watching video has always been a "social experience," it's become more and more solitary as people watch more video online. With Watch, Facebook wants people to connect deeply around content.
Social, "group-watching" features like Watch Party have really taken off, and that's also a reason Facebook has now started expanding them to everyone. Facebook has also launched features like Premieres, that let "creators, publishers, and people watch new videos together with others." Polling and gamification tools bring fun and interactivity, and as Facebook wants to bring more social experiences to Watch in the next months "making it easier to find and watch videos together with friends."
As part of this effort, Facebook is working on unifying the video experience across its platform and across the different places where people consume video – Watch, News Feed, Search, Pages and more. They can all feel different, therefore Facebook wants to "make the experience of watching video feel immersive no matter where you discovered it."  Things like a darker background on videos on mobile will certainly help "unify" different viewing experiences. Also, f0llowing the global launch on mobile in the summer, Watch is now being made available on Facebook Lite as well.
Watch also presents a great opportunity for Facebook's partners. While it was made for creators and publishers to find audiences and be able to build communities, it was also meant to help them earn money for their work. As Simo explains,
"We know that building a sustainable ecosystem for video creators is the best way to bring great content to the platform, and this was our goal with opening Watch to all Pages and rolling out Ad Breaks. Our initial launch of Ad Breaks was to five countries in August, and we have been focused on rolling out the product over the past few months. Today we are announcing that Ad Breaks are now available to eligible Pages in 40 countries around the world."
New Ad Products
Ad Breaks will come to more video creators in more countries in 2019, as will new Ad Breaks placements – i.e. in livestreams from gaming creators. Furthermore, Facebook's Brand Collabs Manager will come to more countries "to help match brands and creators for sponsorship deals." Finally, Facebook will expand the fan subscriptions test it is currently running for some creators.
Advertisers will also get more opportunities on Watch. In September, Facebook introduced In-Stream Reserve for premium online video and TV buyers. In 2019, they will get more options "to tailor their video ad campaigns and connect with their target audience."
More Original Content
Finally, in terms of content, while Facebook has already invested heavily in its Originals, not just to entertain, but to allow viewers to also form personal connections with the talent. Thus, Facebook is looking to further fund content that covers a niche subject matter, or shows with "fan bases [that] are often already well-formed and reachable on the platform."
Four shows – Huda Boss, Five Points, Sacred Lies, and Sorry For Your Loss – will be renewed for a second season, as they "cultivated deeply engaged fan bases who came for the episodes, but stayed for the conversations." As Simo explains, they "are a great example of what can happen when content and community come together seamlessly." Facebook's content strategy for Watch doesn't end with Originals, and includes "licensing, partnerships, and more."
---
You might also like
---
More from Facebook
---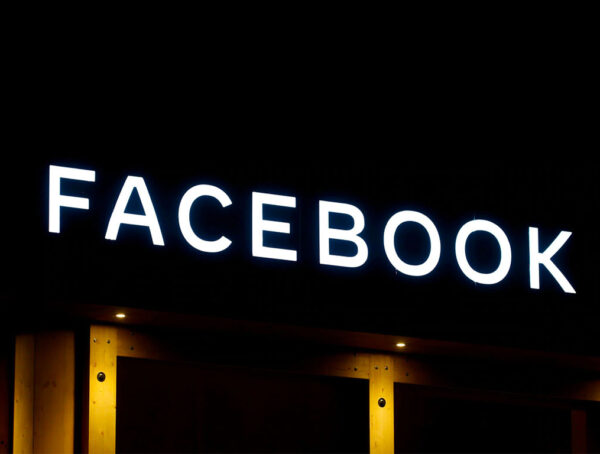 Facebook is to begin testing a new brand safety options, including new Facebook Ads topic exclusion controls for a small …