On Sunday we hosted yet another #WeRSMChat on Twitter. Following last week's one on YouTube marketing, this Sunday we tackled one of social media marketing's hottest topics: Live-streaming. Our guest was Maya Ninel Robert – Mashable UK's Social Media Editor. She is definitely one of the people you want to turn to for expert advice and tips.
I'm going to be answering your questions on live-streaming, marketing and social media with @WeRSM in just a few minutes… #WeRSMchat

— Maya Ninel (@mayaninel) July 24, 2016
We dare to say that this was the liveliest chat we hosted, with many readers tuning in! If you missed it, read on to catch up!
If you like our stories, there is an easy way to stay updated:
Follow @wersm
Live-streaming is the new shiny feature for many playforms so…
for the first question we were eager to hear what you had to say about the marketing opportunities it offers.
According to our readers, live broadcasts allow marketers to add depth and personality to marketing, and help build trust. Live video also tends to retain users three times as long as normal videos, according to stats by Facebook shared by Maya.
Gives real opportunity to talk & interact with audience. Adds depth & personality #WeRSMChat

— Izzy Crouch (@IZCMarketing) July 24, 2016
That unlocks a huge potential in terms of reach, branding and engaged users. #WeRSMChat

— Maya Ninel (@mayaninel) July 24, 2016
A1 live video fast tracks getting to know like & trust a business. Allows exclusive & behind the scenes #WeRsmchat https://t.co/qcuLei12zA

— Mark Shaw (@markshaw) July 24, 2016
We also asked readers when (or what) should businesses broadcast live? Marketing and content are closely intertwined. Yes, every company can broadcast live, but as Andy puts it, it doesn't mean that they should. When you plan and strategize your live stream, ask yourself 'Will it be valuable to the viewers?'
#WeRSMChat The opportunities are endless but it's important to think about what the live element adds to the subject you are covering

— Maya Ninel (@mayaninel) July 24, 2016
A2: Just because you can, doesn't mean you should. Ask yourself, if it was on TV, would you watch it? #WeRSmChat

— Andy Okay in Spanish (@AndyVale) July 24, 2016
Live-streaming offers endless opportunities – yes… but it doesn't come risk-free. While you only need a few taps to start a live stream, don't underestimate the preparation leading up to it. By definition, the live nature of the stream will come with a fair bit of uncertainty, and you should expect the unexpected.
However, there are a number of parameters that are in your control and that you must check:
3 things that commonly go wrong are connection issues, sound issues and comments #WeRSMChat

— Maya Ninel (@mayaninel) July 24, 2016
A3 No room for error. And if spontaneity is key, ain't no prep either. So, be charged and be creative #WeRSMChat https://t.co/fieuV4864J

— William Conboy (@WilliamConboy) July 24, 2016
Agree plus also add lighting, boring content & no interaction with comments by audience. #WeRsmchat https://t.co/8yGzwcjJVS

— Mark Shaw (@markshaw) July 24, 2016
As with many newcomers on the social media marketing scene, it's fair to ask whether live-streaming is a fad or not. Unanimously, readers answered no. It's here to stay.
people want as real an experience as they can get. It might evolve but it's not a fad #wersmchat

— Shae Leigh (@ShaeLeighCT) July 24, 2016
A4) We're amidst the age of immediacy, and video is THE medium for easy absorption #RADnotFAD #WeRSMChat https://t.co/wgmrMTp0Oy

— William Conboy (@WilliamConboy) July 24, 2016
We always round up our chat with a more general question – this time we asked you to look into your crystal ball and predict the future of live videos.
And you guys are quite creative: you talked about 2-way video, AR and VR and even holograms. While only the future will tell whether these will be implemented, one thing is certain: Live-streaming is here to stay and will only get bigger. So as marketers, you better jump on the bandwagon!
I'm very much looking forward to the 2-way Live video stream Facebook announce at @VidCon #WeRSMChat

— Geoff Desreumaux (@Geoffdx) July 24, 2016
more overlays on the screen, #AR would be wicked #WeRSMChat

— POLLYANNA WARD (@Pollage) July 24, 2016
actually comes alive almost like a hologram – viewers need a tangible experience next. #wersmchat (2/2)

— Shae Leigh (@ShaeLeighCT) July 24, 2016
A5) VR / AR.. Think:

Sports
Movie Prems
Front ROW Fashion SHOW
ANYWHERE in the world #WeRSMChat
https://t.co/r6V3SktwxZ

— William Conboy (@WilliamConboy) July 24, 2016
In terms of news, I can see it playing an increasingly major role in citizen journalism #WeRSMChat

— Maya Ninel (@mayaninel) July 24, 2016
Tune In Our upcoming Tweetchat, Next Sunday 8pm GMT+1
We will have Greg Allum, Sony's European Head of Social Media & Communities!
---
You might also like
---
More from Experts Talk
---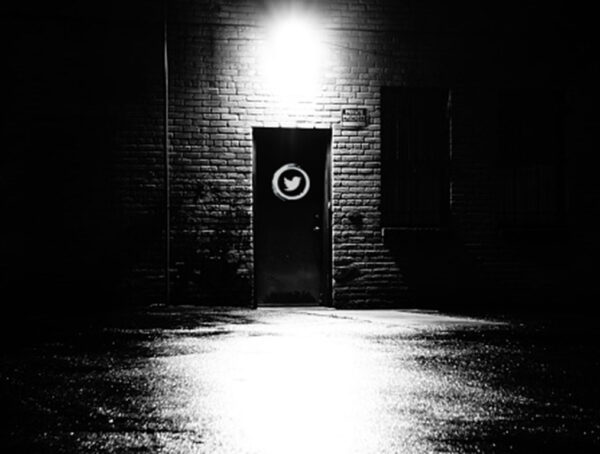 Twitter says it is working on a new verification process. But in the meantime, accounts are still getting verified.