Social media and the campaigns that drive brand success, are nothing without the people that make things happen!
Each week we profile one innovative industry executive and get them to answer 12 questions. Then, we share their insights with you!
This week, we met with Wouter de Vos, Head of Social Media Retail at Kapacht (DDB Worldwide) in Germany.
Hello Wouter!
Hi, I am Wouter de Vos. I solve problems. That is the best description of my professional career so far.
I started off working with Netscape and Eudora, have witnessed a large transition in the web over the past few years. Around the millennium I worked as streaming media coordinator for a big website in the Netherlands, not so easy in the pre-YouTube, 56K era. After various years of travelling the world, working mainly in Australia and New Zealand I now reside in Germany, where I have worked as a social media manager for Volkswagen. I started up their Facebook page back in 2011; laying out the strategy and setting up all the necessary components to successfully manage social media efforts within a variety of big companies.
Recently, I have been appointed Head of Social Media Retail– strategically implementing Social Media into the marketing mix for the biggest dealerships in Germany. During these years I also was studying, resulting in a Bachelor degree in Arts and Communications, as well as a degree for a Marketing Communications Manager by the European Marketing Confederation.
I currently work for Kapacht, an agency of DDB Worldwide.
About Social Media In General…
1. Which is your favorite social media platform?
At this moment definitely Snapchat and Meerkat – They offer a multitude of real-time potential, direct communication and help to establish direct connections between people.
2. Which social platform is used most by your brand/agency? 
Hands down Facebook, although Instagram and Twitter are getting more and more interesting.
3. In your opinion, what is the future of social media, and which platforms do you think will lead the way?
The ability to communicate with friends and other people/brands that you find interesting is the basis of social media. However, I think the future of social media will be real-time communication through video, because this comes the closest to direct face-to-face communication.
If you like our stories, there is an easy way to stay updated:
Follow @wersm
I think Snapchat is already leading the way in this direction, it offers new and fresh ways to enable communications between people. It looks for new ways to communicate and takes a different direction in the user interface that I think works really well.
Having said that, don't forget Meerkat. If they should ever adopt VR, direct online communication gets lifted upon a whole new level and it will be great!
About Great Social Media Campaigns…
4. Please tell us about the one social media campaign you liked the most this year. 
That's a difficult one, because every campaign has different target groups and has to work differently in order to succeed. However, with the point I made before about real time connections in mind, last year's campaign by KLM, the high five! It connected people from Amsterdam and New York via real-time video and made a game out of it. This in my opinion is excellent use of the true power of social media.
5. What about the latest campaign your brand or agency was involved in?
Kapacht focuses mainly on individual solutions for retail getting into the heart of the matter regarding implementation of the right strategy for our customers. As such, we are less campaign driven than most other agencies. We have a few exciting projects coming up though, which I unfortunately can't reveal for the time being as they are currently in the works, but the results will be revealed in the coming months, so stay tuned!
6. What is the most important thing brands and agencies must keep in mind, in order to build a successful social media campaign?
In order to answer that, you really have to place yourself in the mind of your target group and use social media platforms effectively. People of 40+ are not on Snapchat or Meerkat as much as the younger generations, so you will have to use different platforms and adapt your strategy accordingly. It's all about providing value for your audience, not boosting your own personal ego, your audience should be your main focus.
7. In your opinion, which is the most important KPI to watch during a social media campaign?
Interaction hands down. The amount of interaction with the message you send out is vital; this can be measured in comments, shares, etc.; however, measuring depends on the platform you use. The idea behind social media is to engage into an active dialogue, and this should always be your focus. Leads, sales, and etc. will all evolve from a good dialogue. By allowing people to buy what they need, happy customers will surface and provide word of mouth marketing as well as social media shares and promotion. I do not believe in forcing people to buy a product that they do not need.
If you like our stories, there is an easy way to stay updated:
Follow @wersm
About The Future Of Social Media Marketing…
8. What will be the role of social media in the marketing mix of the future?
I think social media will play a very central role in the marketing mix, because it connects all the other marketing activities. I like to think of social media as the center of the web of online communication.
9. What would you say is the biggest obstacle within the field of social media marketing?
The main obstacles are the old structures within a lot of companies and the desire to have a 100% security. Social media is about people, they do not always react in the way that the brand would like. This is perfectly fine, companies have a lot to gain if they actively pursue the dialogue and admit mistakes and show a willingness to learn. If they do not, however, they will get in trouble on social media and the chances of a backfire increase.
People WANT to interact with brands. They do not follow the company structures; they do not care which department is responsible for what. They want solutions. If companies do not break down the silos between corporate communications, marketing and service, they are going to suffer.
If you like our stories, there is an easy way to stay updated:
Follow @wersm
10. If you had to give one piece of advice to someone who has just started out in the industry, what would it be?
Stay authentic. Keep it real.
11. In your opinion, which is the "ad format of the future"? 
Personally I am annoyed with all the ad-formats I see currently across all devices. The best "ad" in my opinion is the direct dialogue enabled by Social Media. If brands engage more with their audiences that is the most powerful ad they can have.
If you like our stories, there is an easy way to stay updated:
Follow @wersm
Fun Fact…

12. Finally, tell us one thing someone would NOT be able to find about you from looking at your social media profiles.
I love campfires! But to me, campfires are off-limits for all electronic communication devices – what happens at the campfire stays at the campfire and will not be a part of any of my social media profiles.
Get in touch with Wouter:
---
You might also like
---
More from Interviews
---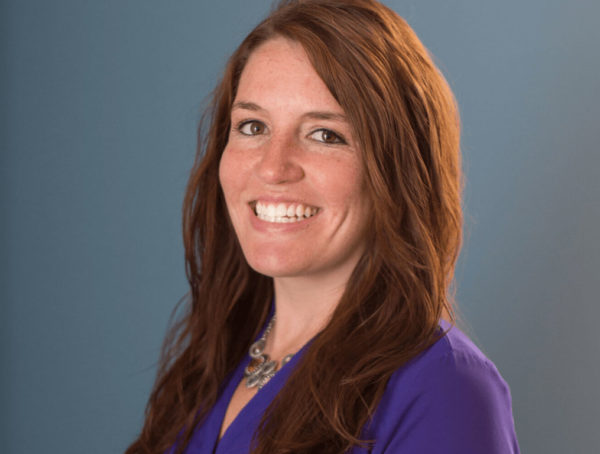 Please welcome this week's 12 Questions Expert Spotlight guest, Director of Brand Strategy & Marketing at Blue Magnet Interactive, Stephanie …