Social media and the campaigns that drive brand success, are nothing without the people who make things happen!
Each week we profile one innovative industry executive and get them to answer 10 questions. Then, we share their insights with you.
This week, I met with Tricia Melton, an independent consultant specializing in the intersection of media/entertainment & digital/social content.
Hello Tricia!
As the Former SVP Consultant/Entertainment Marketing and Branding, Tricia led the marketing for the launch of many hit shows including, the launch of Conan on TBS, The Last Ship and Falling Skies on TNT, and the launch and marketing for the TCM Film Festival.
About Social Media in General
1. Which is your favorite social media platform?
Instagram is currently my favorite platform because I love the visual nature and the story-telling opportunities.  To paraphrase an old saying "A picture is worth a 1,000 shares".
2. Which social platform is used most by your brand/agency?
Depends on the initiative, but Twitter and Facebook still reign for different reasons. Instagram has become increasingly important and all brands need to pay attention to Snapchat.
3. In your opinion, what is the future of social media, and which platforms do you think will lead the way?
Social media platforms are scrambling to figure out if they are technology platforms or content creators and distributors – or both.  The ones that win are those that will keep the needs of their users at the forefront, anticipating their ever-changing desires along the way.
If you like our stories, there is an easy way to stay updated:
Follow @wersm
About Great Social Media Campaigns
4. Please tell us about the one social media campaign you liked the most this year.
The water bucket challenge in support of ALS was certainly one of the most effective social campaigns that I saw this year.  The key was in its simplicity… it was easy for anyone to participate in from a six year old to a celebrity.
5. What about the latest campaign your brand or agency was involved in?
My favorite campaign from the past year was for a drama that we were launching on TNT called "Mob City". From Frank Darabont (creator of the Walking Dead), this was a show set in the 1940s LA – not an easy time period for social.  Frank was not on ANY social platforms – he was staunchly resisting participating at all in social media, but despite that we released the pilot script for Mob City via Twitter in series of tweets over the course of three days. We called this the first ever "Adapt-Tweetion" as we adapted a television script and made it a multi-media experience via Twitter. Oh and Frank joined Twitter, which was PR worthy in and of itself, and we became his first social media experience.
6. What is the most important thing brands and agencies must keep in mind, in order to build a successful social media campaign?
It always starts with strategy. Know your audience, understand the insights about them and your brand and build from there.  Then, be wildly, strategically innovative.  And if anyone asks you "can you just make this go viral", tell them no, probably not.
7. In your opinion, which is the most important KPI to watch during a social media campaign?
Engagement. Engagement. Engagement.
About the Future Of Social Media Marketing
8. What will be the role of social media in the marketing mix of the future?
It's already a key part of the marketing mix with any brand that wants to actually be relevant.
9. What would you say is the biggest obstacle within the field of social media marketing?
It's not an obstacle, but brands need to have the resources for analyzing and responding to the analytics. That shouldn't be over-looked.  Also… see above.  Stop asking for stuff to "go viral".
10. If you had to give one piece of advice to someone who has just started out in the industry, what would it be?
Like it or hate it, this industry moves incredibly quickly. What worked last year, likely won't work today. So, stay strategic but be flexible.  Like a yogi playing chess.
11. In your opinion, which is the "ad format of the future"?
One that doesn't talk "at" consumers or doesn't talk to the wrong consumers. Spare me the: 30 or: 15 pre-roll.  Spare me the badly targeted Facebook ads — do I LOOK like I would wear those hideous shoes?  Personal, customized, participatory, and frequently funny will win the hearts and minds of consumers.
Fun Fact
12. Finally, tell us one thing someone would NOT be able to find about you from looking at your social media profiles.
I was voted "most talkative" my senior year of high school.
---
You might also like
---
More from Interviews
---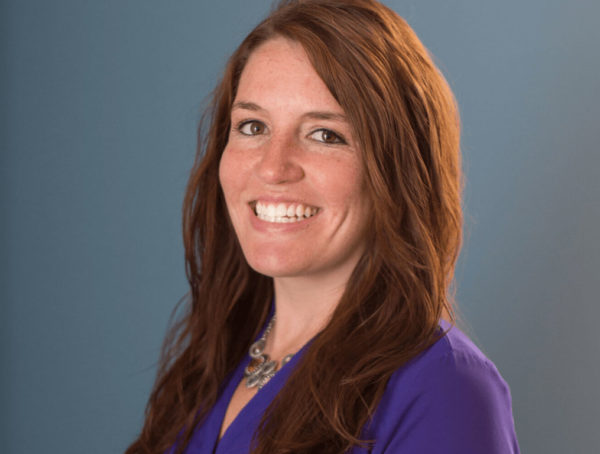 Please welcome this week's 12 Questions Expert Spotlight guest, Director of Brand Strategy & Marketing at Blue Magnet Interactive, Stephanie …