Please welcome this week's 12 Questions Social Media Expert Spotlight guest, Managing Partner at Synchronous – The Social Media Company, Timothy Morales.
Timothy comes with a long history of working in the IT and services industry and specialises in SEO, Digital Marketing, IT Strategy, Mobile Applications, and more. So let's check out how his world unfolds into social media!
1. Which is your favourite social media platform, and why?
Instagram… I get to use my creativity in multiple ways across all of my customers. But the biggest reason I love Instagram is that it offers the highest quality content out of any social network.
2. What social media platform is used most by your brand/agency?
Because numbers don't lie, Facebook and Instagram. Facebook has 2.3 billion and Instagram 1 billion active daily users.
3. In your opinion, what is the future of social media and what platforms will lead the way?
AI, automation, predictive analytics, machine learning. But, more importantly, understanding how to use them as a tool to create the content that your customers are interested in – especially among mobile-first consumers and emerging markets.
And as social commerce makes a new push, videos, visual searches, chatbots, and messaging apps will continue to grow in importance. And the platforms that can handle this trend? Facebook, Google and Instagram…with Pinterest starting to gain momentum. Some may disagree with this one but never count Snapchat out.
4. Tell us about one social media campaign you liked most this year.
Instagram egg… seriously… in just ten days the most-liked image of all time. You probably don't need me to tell you about it. More than 42 million people have taken part in this craze about an egg.
https://www.instagram.com/p/BsOGulcndj-/?utm_source=ig_web_copy_link
I have to say that Wendy's Twitter account is simply BRILLIANT!
5. What about the latest campaign your brand or agency was involved in?
We have one of the oldest candy companies in New York, Lucas Candies, as one of our customers. So we did a LIVE candy cane demonstration where every Saturday and Sunday following Thanksgiving to Christmas Eve, the owners would make candy canes right before their customers' eyes. And obviously, this was also supported with Facebook, and Instagram live which also was a tremendous success.
We have one that we are currently working on for Stoutridge Winery and Distillery that when launched could be one of my favourite ones. But… you will have to follow their account to see for yourselves.
6. What is the most important thing brands and agencies need to keep in mind, to build a successful social media campaign?
You must first decide what your primary (and secondary goals) for the campaign are. Additionally, you need to have a strong understanding of your target audience and not also neglect social SEO. Brands want to first know their agency partners have a real understanding of the business, the industry they operate in, and the competitive landscape. They want to know you have a strategic understanding of how the business runs and the metrics that matter most to them.
You need to interact with your customers. Customers like to see that their comments (both good and bad) are actually being read and acknowledged by the brand – you need to add the human touch to the digital world. You'll also want to supplement your social media posts with low-cost Facebook ads, Instagram ads, LinkedIn ads, email campaigns and other cross-promotional tactics.
7. In your opinion, what is the most important KPI you look for to determine success on social media?
Each customer is different, so we use reach, overall engagement, audience growth rate, visitor frequency rate as the ones that we use to determine what works best. Having been in the IT world for over 25 years, being able to read data is a blessing when it comes to the analytical aspect of KPI's.
8. What will be the role of social media in the marketing mix of the future?
Social Media has changed the way people connect, discover, and share information. It is the technology that connects people—whether it's to share content or just to chat. Social networks, like Facebook, Instagram, Twitter, LinkedIn, and Pinterest are where a large part of 'social' interactions happen. Social media marketing is the way to use that technology to build relationships, drive repeat business, and attract new customers.
There is no doubt that social media is now a vital part of the marketing mix. It offers many benefits, with the primary one being the ability to open a meaningful and ongoing dialogue with prospects and existing customers. This provides your business with the opportunity to influence their buying decision in real time.
9. What would you say the biggest obstacle faced in social media?
Knowing where to start, determining your brand voice, delivering measurable results and gaining the consumers' trust.
10. What is one piece of advice you would give someone just starting in the industry?
Merely enjoying social media, taking pretty pictures and being plugged into the social media universe isn't enough to be successful in social media marketing. You need to really dedicate yourself to every customer as if each one is the only customer that you have.
Don't get discouraged if you feel that your company is not growing as quickly as it should. It takes time, and your effort will pay off in the long run. Most of our customers came from existing ones…they saw the content and interaction that we helped create and would ask for our info. Never be afraid though to send an email or DM introducing yourself to that potential customer.
And… last by not least, if you are part of the SM groups on Facebook, take with a grain of salt when you see "other" companies saying how much they charge their customers. Why? Because what they never say is that, that includes deducting for ad campaigns or paid boosts…most of them are full of sh*t.
If you can work with a customer at a low cost, then do it. You will benefit in the long run when other potential customers see what you're doing for your existing customers.
11. In your opinion, what ad format will lead the future of social media marketing?
Video and customer interaction (polls, live chat, contests).
12. Finally, what is a 'Fun Fact' we wouldn't find on your social media profiles?
I've been a comic book nerd my entire life.
---
You might also like
---
More from Interviews
---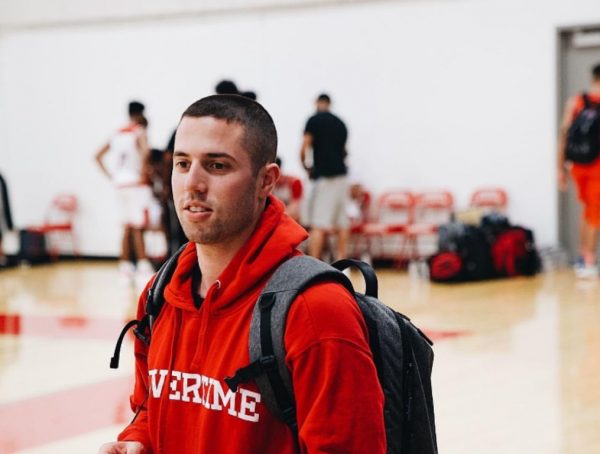 Please welcome this week's 12 Questions Expert Spotlight guest, Head of Social Media at Overtime, Thomas Weingarten.Thomas is an all-in …