Social media and the campaigns that drive brand success, are nothing without the people who make things happen!
Each week we profile one innovative industry executive and get them to answer 12 questions. Then, we share their insight with you!
This week I had the pleasure of making my way to Saatchi & Saatchi, to sit down with the Director of Digital Engagement, Tim McLoughlin!
Hello Tim!
Hello! So as Linleigh said, my name is Tim McLoughlin and I am the Digital Engagement Director at creative agency Saatchi & Saatchi, where I previously headed the social media department. My job is to solve business problems for leading brands, surrounding creative, digital and media strategies. To date, this has included work for a number of large companies including Toyota and Visa; matching creative ideas to effective executions.
I am extremely passionate about how technology changes human behaviour and consumer engagement with brands, politics and sport. As a political blogger I was once named "one of the ten cleverest men in Britain", and I regularly comment about politics on TV and radio.
About Social Media In General
1. Which is your favorite social media platform?
I am quite fickle with social media, because I tend to float around a lot between various platforms. But if I had to pick a personal favourite, I would say LinkedIn. It is often under-valued and misunderstood. With that said, I think it also reflects how LinkedIn itself doesn't know how to showcase the value its platform offers people.
LinkedIn is not just about well-respected industry insights. It's about the networking aspect itself. It allows you to converse and connect with phenomenal people from all around the world. I think of it more as a focused form of Twitter. And in all honesty, it has definitely helped my career… therefore I check it constantly. I really love knowing what people are up to, and also all of your achievements are there for the world to see, therefore I think we are all more likely to come across interesting things.
I've been fortunate enough to be invited to speak at conferences around the world, and have met many impressive people through LinkedIn.
If you like our stories, there is an easy way to stay updated:
Follow @wersm
Twitter is excellent for news. I am a bit of a news junky, and really into politics. Twitter is always the one to break news first. And it has also really transformed how news, journalism, and politics really work. So, I find that very interesting as well.
2. Which social platform is used most by your brand/agency?
I work with global brands across many countries, so the platforms vary. It really comes down to which platform suits that particular country. We use Global Web Index to track online habits by audience, and Facebook is almost always number one. It seems to be that way for all countries. It's usually the safest bet. I feel like Facebook was particularly weak a couple years ago in terms of analytics, but the company has upped its game significantly. The numbers we get, in order to understand the impact we have, are very good. Facebook also has all the posting formats.
However, it seems a bit restricted at the moment, because I feel like it wants us to make nice videos and to become a mobile TV. Therefore, it limits creative freedom in some ways. But overall, every client of ours is doing something on Facebook.
3. In your opinion, what is the future of social media, and which platforms do you think will lead the way?

I feel like there has been a certain level of stability in some sense, as well as a bit of instability in regards to social media. I think that 2/3 of people's attention spans aren't going to change significantly in the next few years, between Facebook, YouTube, Twitter and the growing Instagram. I feel like those are going to be the mainstay platforms. 
I remember the first few years of social media was total chaos, and I felt like every year from about 2005 to 2007 we were constantly having to learn a new platform and how to adapt it. And that is no longer the case. Everyone has Facebook, and you start to see the differentiation between how and why people use a number of different platforms.
I think Snapchat is starting to pose a bit of a threat to Twitter, as it's starting to take on the news angle, as well as the idea of capturing moments and reactive content like Twitter. However, I still see a difference, because Twitter is generally reactive content via words, whereas Snapchat is all about capturing the moment visually.
In summary, most of the ads market has been cornered by Facebook and Google, and the rest is probably going to constantly evolve and change. But two years ago, you wouldn't have thought social media would be where it is now, so its kind of a toss up.
About Great Social Media Campaigns
4. Please tell us about the one social media campaign you liked the most this year.
Heineken is always my answer to this one. They are my favourite brand on social media. I think that everything they do is phenomenal, and they are consistent in their approach of using a range of different channels that suit each specific piece of content perfectly. And even when they do "branded things" their content is still really good, and it works throughout all platforms.
As part of their Champions League sponsorship, they produced a film "The Dilemma" featuring an Italian that always gets together with his mates to watch the games and then one of them is offered a free ticket to go directly to the game. The whole idea behind it is obviously that Heineken brings you all together. It was just a really nice piece of content.
5. What about the latest campaign your brand or agency was involved in?
Our Los Angeles branch has focused its efforts solely on Toyota. What they have started doing is actually personalising the content you see. So we both would see a video, but it won't be the same. They actually map the audience first, by segmentation of interests and demographics, and then match them to different parts of the car or campaign. Therefore the ad may have the same beginning and end but there will be bits in the middle that differ based on those segments. Here is one of their latest Toyota RAV4 ads.
What I am really excited about, is our ability to customise what people see. It gives us a better response and interaction with the campaign. That's something I really want to get people in the UK on board with. In fact, recent Adobe research showed that the most important trend of the year will be personalisation. We need to start acknowledging that everyone is slightly different, and will react to content differently.
6. What is the most important thing brands and agencies must keep in mind, in order to build a successful social media campaign?
The most important thing for me is the same with any piece of work and advertising in particular. We need to keep it simple. It is often very easy in digital (and especially at agencies), to get excited about new things. But for those who aren't digital natives, we need to keep it simple. Simplicity really is the key to success. However, that still means you can do something that might be complicated on the backend… Like personalisation. But you need to make sure that way you frame things in the same language.
You should measure social in exactly the same way you manage any other media. You shouldn't invent new ways to measure. Also, campaigns should have one sole purpose. Don't ask people to do too many things. Ask them to do one thing and you'll have a better chance of them actually doing it. There is simplicity in the way we sell or create something, but there is also simplicity in the user-experience. For me I always ask myself… "Would I do that?"
You also have to consider relevance, especially in social. If you think about it, Toyota is no longer JUST competing with Ford and GM. It is competing with cats, dogs, TV, sport, weddings, holidays, other brands, and other automotive brands. With clear, simple execution and a captivating message, it is possible to break through the noise.
7. In your opinion, which is the most important KPI to watch during a social media campaign?
The most important KPI to watch, really depends on what I am trying to understand. For bigger brands and campaigns it's usually the consumer outtake; "did they think what we wanted them to think?" That's definitely been a big one for us. That is why it is also key that we do proper tracking.
I think the actual term "KPI" gets thrown around around and abused a lot. I think there are actually two levels of measurement. One is what I discussed above – a key indicator is brand performance or sales, delivered as a consequence of a campaign. Another important key indicator is the reach, more specifically that of your target audience. In my opinion, reach is more of a means to an end. The second level is just "indicators". They aren't key. They are simply indicators; Click-throughs, how long users spend with the brand or advert… if they share it.
I think people complicate measurements by associating them with social media measurements. If you keep it simple and reflect back to traditional marketing measurements, people will be able to better understand it.
About The Future Of Social Media Marketing
8. What will be the role of social media in the marketing mix of the future?
I see it growing in terms of its share of budgets. At the moment, 1/3 of the time people spend online in the UK, is on social media. It does vary by age. However, I don't always feel social media has 1/3 of the budget. Obviously, this varies from brand to brand and across objectives, but I feel like the budget for social should actually grow depending on the amount of attention people give it. When that happens, it would be considered much more of a serious media channel in terms of outcome. People still assume that a small budget can be stretched a long way. But if we really want to do something properly (with research etc) our work can cost much more than what we are given. Year-on-year, there is definitely growth, but you can't ignore the fact that a huge amount of the population doesn't watch TV anymore!
9. What would you say is the biggest obstacle within the field of social media marketing?
For a long time, it was being able to convince clients and brands that social media is a serious player in marketing, and that it actually should be taken seriously. This is changing now. The situation is currently very different than what it was three years ago. People are now not just making TV ads and putting them on YouTube. There is actually time, thought and budget going into these campaigns, as well as specific objectives for social that didn't exist before. So, I feel like this will continue to grow.
But it can still be an obstacle to try to get people who have worked in marketing for years, to change their ways. People still see TV adverts as a better legacy for their careers than a social media campaign. Social media is a new tool that can in fact impact your business more than the traditional TV advert. Accepting and adapting to those changes will provide the ultimate legacy.
10. If you had to give one piece of advice to someone who has just started out in the industry, what would it be?
The most important thing is to actually live and breathe the industry, channels and the work people do in it. You also have to do it yourself. Persuasion comes much easier if you have the backing/experience to prove your point. I had a political blog, and the agency I worked at knew I did. They then turned to me to produce their own social media product. And as a result, I felt more credible and a respected source for their questions. That's how I got into social media. You don't have to be a YouTube star… Just get involved.
11. In your opinion, which is the "ad format of the future"?
I feel like ad formats should get as close as they can to a one-to-one format despite the fact that is probably not realistic. It's wrong to know so much about how people behave and who they are, and not use it as effectively. Some of the targeting options that are available through Google or Facebook in particularly, are mind-bogglingly exciting for a marketer… and mind-bogglingly scary for an individual. I feel like that insight allows us to be much smarter and relevant to the consumer, rather than when it suits our business. It should be more continuous.
A really great example of continuous relevancy and smart technology, is Sephora in the U.S. They do some unbelievable stuff like augmented reality in-store with make-up tutorials, as well as beacons that serve you tips or promotions as you walk around the store. And the brilliant part about it? It's exceedingly simple. So, like I said previously, there can be loads of technical stuff running in the background… but it makes the consumer's life and brand experience easy and fun. I think that is often overlooked. We should be making peoples lives easier and enhancing their daily lives. NOT interrupting them.
Fun Fact
12. Finally, tell us one thing someone would NOT be able to find about you from looking at your social media profiles.
Somewhere there is a picture of Westlife, Tony Blair and a couple of my friends from a labor party conference I went to in 2001. My friends and I were pulled by the press into a photograph with the band and Tony Blair, because they just happened to have a concert at the same venue that night! So if you can find it, I want it!
Thank you so much Tim for an amazing interview! Hope you all found it as insightful as I did! 
---
You might also like
---
More from Experts Talk
---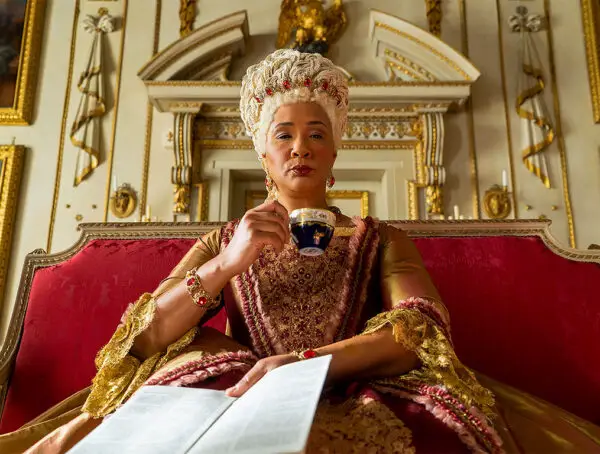 A new musical could soon come to life on TikTok, WhatsApp users are flocking to Signal and Fiverr will run …