Social media and the campaigns that drive brand success, are nothing without the people who make things happen!
Each week we profile one innovative industry executive and get them to answer 10 questions. Then, we share their insight with you!
This week, I met with Steve Baer, Managing Partner of Code & Theory in NYC, who was recently ranked as one of Business Insider's Top 30 Most Creative People in Social Media.
Hello Steve!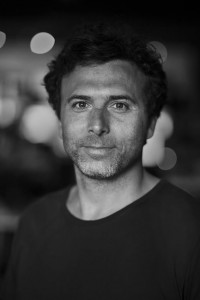 I am managing partner at Code and Theory, a digital agency headquartered in New York with offices in London and San Francisco. We are a digital agency that creates products, platforms and integrated marketing. FastCompany, recently named us one of The World's Top 10 Most Innovative Companies of 2015 in Design. I am responsible for building the agency's Brand Design Group, which serves as digital agency-of-record for brands such as Burger King, Maybelline and Chandon. I lead the group as well operate in the role of chief strategy officer.
Previous to Code and Theory I was Senior Director at TBWA\Chiat\Day, Managing Director at Fullsix London. I started my career at Young & Rubicam NY in 1997.
About Social Media In General
1. Which is your favorite social media platform? (Please briefly explain why).
I'm personally becoming less and less active on social media. I think it is a reflection of who we are as people, and I'm generally an "under the radar" type person in terms of posting and life-casting. Instagram is probably my most used platform. Admittedly i do get a jolt when i see the little orange indicator on the bottom right. It's either 'oh cool' or 'oh shit.'
2. Which social platform is used most by your brand/agency?
We are 98% millennials, and they listen to me 50% of the time. It makes management difficult but it's good news for our clients seeking to reach Millennials; the work is being created literally by the audience our clients seek to engage. Sometimes I get Snapchats from my staff sharing work-related messages, so our agency has pretty much integrated their personal platforms into their professional lives. They share with one another through Facebook groups as well. For our clients we're always trialing new platforms, however, I would say Tumblr and Instagram or favorites because they both maximize visual communication, which our audiences are yearning for, and in the case of Tumblr the sharability of content is remarkable. We are always testing new platforms early – for example, we put Maybelline on a fast-growing social platform called We Heart It as the first beauty brand ever.
3. In your opinion, what is the future of social media, and which platforms do you think will lead the way?
Predictions are tough, especially in this industry, but I would say platforms that are visually-driven will continue to dominate. Whatever the next Instagram is or becomes, that's a safe bet. But as existing platforms mature and they are going to be pressed to drive revenues and profitability, therefore I think we will see a lot more advertising, that may even potentially drive users off and onto new platforms. I think personal messaging platforms like WeChat, Snapchat and WhatsApp will continue to grow, but personally, I don't consider those social networks and it's difficult to see how brands can maximize those without being intrusive. There are also interesting shifts we see by watching teen digital behavior – for example, the shift from Hollywood celebrities as influencers, to "new" digital sensations becoming influencers. Of the top 5 biggest influencers for teens, 4 are YouTube stars. If you want to stay ahead of trends, keep an eye on teen behavior because that's where the market is going.
If you like our stories, there is an easy way to stay updated:
Follow @wersm
About Great Social Media Campaigns
4. Please tell us about the one social media campaign you liked the most this year.
Coke putting names on their cans is one of my personal favorites. As packaging idea that drives social media to its core. I think clients need to start viewing all their behaviors, from product to packaging, to offline events, as social media. Basically, you should ask yourself 'will someone take a photo of this and share in social?' If yes, then you have figured out how to bake marketing into the product before it comes off the manufacturing line.
5. What about the latest campaign your brand or agency was involved in?
Our latest campaign was Burger King Chicken Fries. It was interesting because the social insight revealed that consumers were angry that this was a limited-time only product and discontinued a few years ago. By identifying this, we worked with our clients to not only get the product quickly into stores but exploited the intense fan passion and momentum that already existed in the social realm. And rather than do an expensive stunt or tv campaign, we simply spread a rumor, confirmed it, and put hundreds of pieces of sharable social content ranging from images, gifs, vines, Insta videos into the world for fans to share. These assets served as both a rallying cry and a badge that our passionate consumers could post to their social networks. And of course we thanked those die-hards who were protesting in the first place for their role in bringing the product back into stores.
6. What is the most important thing brands and agencies must keep in mind, in order to build a successful social media campaign?
The engagement insight is by far the most important driver. You need to genuinely answer "Why would the audience spend time with this?" and "Why would they share this?" And by the virtue of looking at people as audiences rather than 'consumers' we are forced to do something that will grab attention and hold it.  As marketers, we can fall into the trap of talking to ourselves. The key is to be truthful about what your intended audience is likely to do when they come across the experiences you are creating for them. The challenge lies with Millennials saying brands should entertain them. As you can imagine this puts pressure on the non-entertainment brands to create interesting enough experiences to break through to young audiences in particular.
7. In your opinion, which is the most important KPI to watch during a social media campaign?
This is obviously goal-dependent. Engagement seems to be the most common metric. Increasingly we are looking ROI measures to see how our programs drive trial or purchase frequency. Data is everywhere and it's becoming easier to get a holistic picture of your audiences and their value; the real return on investment.
About The Future Of Social Media Marketing
8. What will be the role of social media in the marketing mix of the future?
I see social media going further upstream, including product development. It's really something that spans the entire consumer decision journey. It's a forum, a feedback loop, a distribution network, a customer service outlet and so on. Social insight should really drive product development in many cases.  Also, the data targeting capabilities are relatively untapped insofar as getting the right experiences in front of the right people. Up until recently it was too expensive to create experiences that will resonate only with smaller groups of consumers – you generally create fewer experiences for the mass audiences to reach scale. But as we move ahead, there are cost effective ways to create different experiences for many different cohorts of consumers. Social media marketing will involve more strategically targeted approaches rather than just mass.
9. What would you say is the biggest obstacle within the field of social media marketing?
The definition of a brand in the age of social is a topic for debate: "When forced to choose, is it better to be on focused on the brand or the audience?" Another challenge is responsive philosophy vs. planning philosophy– it's not easy for traditional marketers to organize themselves to move fast or keep up with the speed of culture.
10. If you had to give one piece of advice to someone who has just started out in the industry, what would it be?
Be a user – know every platform inside and out through 1st hand experience, and jump on all the new ones simply so you can bring these insights to your superiors who are less likely to have gone so deep. Learn to communicate (write and structure thinking). We are a renegade industry in digital and traditional training is scarce. If you are digital native you probably don't need more info about how to use the platforms because you grew up with them, but you need to learn how to communicate with your colleagues and clients in a credible, convincing way.
If you like our stories, there is an easy way to stay updated:
Follow @wersm
11. In your opinion, which is the "ad format of the future"?
Video, but atomized – broken up into formats that are form-fitted for the channels they will live in. Non-linear storytelling through video long form and short form, and things in between.
Fun Fact
12. Finally, tell us one thing someone would NOT be able to find about you from looking at your social media profiles.
My Mantra. OMMMMMMMMM.
---
You might also like
---
More from Interviews
---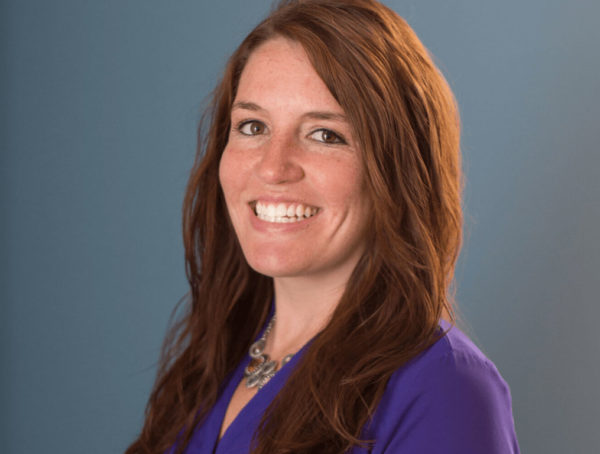 Please welcome this week's 12 Questions Expert Spotlight guest, Director of Brand Strategy & Marketing at Blue Magnet Interactive, Stephanie …