Social media and the campaigns that drive brand success, are nothing without the people who make things happen!
Each week we profile one innovative industry executive and get them to answer 10 questions. Then, we share their insights with you.
This week I had the pleasure of chatting with Partner/Executive Creative Director of EVB San Francisco, CA & Boulder, CO; Mr. Steve Babcock.
Hi Steve!
Hello, as you said, I am Steve Babcock, and current Executive Creative Director/Partner at EVB located in both Oakland, CA and Boulder, CO. I graduated with a degree in Communication Studies and a minor in Creative Writing from the University of Utah in Salt Lake City. During that time, I began my career as a copywriter. Years later I moved to Boulder, CO to join Crispin, Porter + Bogusky where I worked for six years.
About Social Media In General
1.Which is your favorite social media platform? (Please briefly explain why)
Tough question. I use each platform for different reasons. But if I absolutely had to choose just one I'd probably go with Instagram. I'm a visual person. It's simple and clean. And there's a unique intimacy involved. The platform has changed the way people experience life. Everything around us is a "potential Instagram moment." It's like Instagram has connected the world's vision together into one feed.
>>> Check out Steve on Instagram @SteveHappens
2. Which social platform is used most by your brand/agency?
We use each platform for a specific purpose. For example, LinkedIn is used mainly for talent recruitment and press releases. Instagram is our most often used platform. This is largely due to the fact that we have an Instagram aggregator function on our company website to give potential clients and employees a glimpse of the culture.
>>> Check out EVB on Instagram @EvolutionBureau
3. In your opinion, what is the future of social media, and which platforms do you think will lead the way?
I think the future of social media is going to be increased always-on connectivity and less opt-in. The emphasis will be on utility. Platforms will no longer ask us if it's okay to know where we are or what we're doing or where our friends are. The advantages of a constant awareness will outweigh the fear of privacy. Social platforms will become seamless with our actions thus serving up benefits that are specific to us, our needs and our locations.
If you like our stories, there is an easy way to stay updated:
Follow @wersm
About Great Social Media Campaigns
4.What about the latest campaign your brand or agency was involved in?
It wasn't the latest, but rather a social media initiative that I'm particularly proud of; a little stunt we did for JCPenney called Tweeting with Mittens in 2014. They ask was to create awareness for a program they had with the US Ski Team. Essentially, all proceeds from mitten sales went to the Ski Team. The challenge was that we needed to do this during the Super Bowl, the most crowded media season of the year. AND we had no budget.
We came up with a scrappy idea using only Twitter. During the game, we sent out a tweet full of crazy typos. Instantly, the internet reacted. A few minutes later we sent out another one. The major news outlets started to take notice. Brands also began tweeting at JCPenney to inquire about the curious tweets. In a few minutes, we had a full-on media frenzy going on. Everyone was talking about JCPenney's tweets. Then we revealed the culprit – we posted an apology along with a picture of a phone being held by two hands wearing the mittens. Sorry folks, we were tweeting with mittens.
The end results were staggering. JCPenney was the second most talked about brand on Twitter during the Super Bowl. But best of all, sales of the mittens increased 105%.
5. What is the most important thing brands and agencies must keep in mind, in order to build a successful social media campaign?
Above all, you have to be honest with yourself. We make a lot of assumptions about the audience when we create social media campaigns, especially around their willingness to participate, engage or even care. So ask yourself, is this something you'd care about? The more honest you can be with that question, the better you'll operate in the social space.
6. In your opinion, which is the most important KPI to watch during a social media campaign?
I'd say whatever KPI is attached to the business problem you're trying to solve. Social is still considered the Wild West with most clients. Everyone is trying to figure out a way to measure and justify investing in social. So if the focus is always on impacting the business problem, the investment will always be worth it.
About the Future of Social Media Marketing
7. What will be the role of social media in the marketing mix of the future?
The role of social media in the marketing mix will continue to grow as consumers become less precious about "their" medium and more comfortable with brands being a part of the experience. Brands will ultimately stop trying to be friends in the social space and find their voice and place to do what they need to do – sell.
8. What would you say is the biggest obstacle within the field of social media marketing?
Uncertainty. It's a difficult place for a client to lean into because it hasn't been "tried and tested" over years and years. It's still seen as a gamble in most organizations.
9. If you had to give one piece of advice to someone who has just started out in the industry, what would it be?
Go with your gut. There's no shortage of opinions and "best practices" around social media. Everyone has an opinion. Everyone is creating rules. Blah, blah, blah! Don't try to perfect the medium. Just go with what feels right. And, again, be honest.
10. In your opinion, which is the "ad format of the future"?
Utility. Brands that figure out how to create tools and platforms designed to improve life quality will discover more brand loyalty.
Fun Fact
11. Finally, tell us one thing someone would NOT be able to find about you from looking at your social media profiles.
Hmm. This is a tough one. Mainly because I pretty much let it all hang out on social. Perhaps nobody knows that when I was in third grade I got in trouble for peeing on a kid in the bathroom. But, I wasn't the one who did it. And I didn't have the guts to explain that I was innocent. So I just took the punishment. Wrongfully accused all this time.
HAHA!
Thanks for the great interview Steve! For more Steve Babcock follows HIS social media profiles below!
And stay tuned for more weekly interviews here at WeRSM.
---
You might also like
---
More from Interviews
---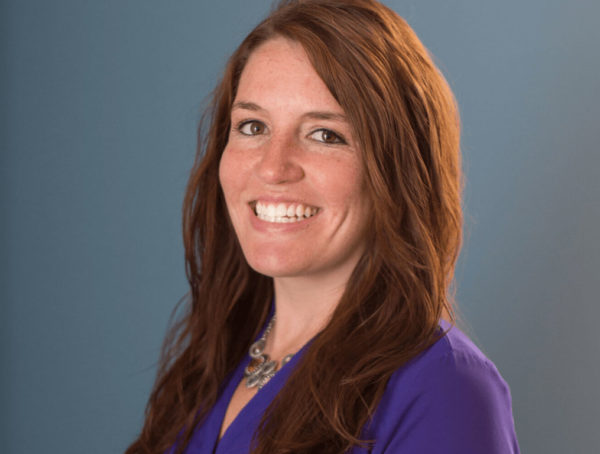 Please welcome this week's 12 Questions Expert Spotlight guest, Director of Brand Strategy & Marketing at Blue Magnet Interactive, Stephanie …