Social media and the campaigns that drive brand success, are nothing without the people who make things happen!
Each week we profile one innovative industry executive and get them to answer 10 questions. Then, we share their insights with you!
This week, I met with Sonja Hegman Andras, a best-selling social media author and consultant, and the technology editor at Luxe Beat Magazine.
Hello Sonja!
I am a former political journalist, who, after all these years, finally gave in to let my geek flag fly and succumbed to writing about technology and interviewing the "Who's Who" of the tech/social media world for Social Times.
Some of my best-sellers include:
–Trials of an Entrepreneurial Virgin
–Moving at the Speed of Twitter
Check them out on Amazon today!
And now, without further ado… Let's talk social media!
---
About Social Media In General
1. Which is your favorite social media platform? (please briefly explain why)
Instagram. Though I worked extensively with words, I've always been more of a visual person. Images and video are the future of content. Words will always be a necessity, but as attention spans diminish, brands will need to be thinking about themselves in a visual way.
If you like our stories, there is an easy way to stay updated:
Follow @wersm
2. Which social platform is used most by your brand/agency?
My personal brand: Instagram. Twitter just because I have a larger following there. Talking clients, the majority use Facebook. It's less scary to them. I'm pushing all of them to focus more on Instagram.
3. In your opinion, what is the future of social media, and which platforms do you think will lead the way?
The future is live-streaming. Periscope and Meerkat will continue to be HOT.
About Great Social Media Campaigns
4. Please tell us about the one social media campaign you liked the most this year.
I like what KLM is doing, but who doesn't. Their customer service on social is phenomenal. If you go to their Twitter profile, they have response times listed that are updated every five minutes. More companies need to follow their example.
5. What is the most important thing brands and agencies must keep in mind, in order to build a successful social media campaign?
Know your audience. That seems like a no-brainer, but you'd be surprised how many campaigns I've seen conceived that had nothing to do with the audience. The particular company I'm thinking of was more interested in getting newsletter registrants than actually running a good social campaign. They didn't understand that a good social campaign would bring the right registrants. Instead, they would give away high value prizes just to inflate their registrant numbers. Most people that signed up couldn't have cared less about the brand itself. Make sure your campaigns pertain to the audience you're trying to attract.
6. In your opinion, which is the most important KPI to watch during a social media campaign?
Most companies care about reach. I've had clients who wanted me to actually buy them followers to inflate their numbers. *eye roll* to which I had to explain that those numbers would be nothing without engagement. Engagement is much more important than anything else. Doesn't it make sense to talk 100 people who think you're awesome and talk back to you vs. 10,000 who never respond?
If you like our stories, there is an easy way to stay updated:
Follow @wersm
About the Future of Social Media Marketing
7. What will be the role of social media in the marketing mix of the future?
It's essential. We need to cater Gen Y and the next generation after them. What are we calling them, Gen Z? Social selling and selling for cause are what the next generations care about. They want to feel like they're doing good when they make purchases. They care about the opinions of the peers probably even more so than other generations.
8. What would you say is the biggest obstacle within the field of social media marketing?
Non-social media people taking you seriously. Social marketing isn't new, but it is if you think about platforms. When I started doing social full-time 6 years ago, no one was hiring social media managers. There were no job listings for it until about mid-2010. It's because of this that many people think that, just because they have social media accounts, they know to use it for marketing. I've had so many clients in the past hire me specifically for my expertise, then order me to do things a certain way on social when they had no idea what they were talking about. This will continue. It just happened to me last week so that hindrance isn't going away soon.
9. If you had to give one piece of advice to someone who has just started out in the industry, what would it be?
Always have a backup plan. That can mean many things. Social media can be a very fickle industry. The agency or company you have pledged your loyalty to could sack you tomorrow simply because they don't see the value of what you do. "Where's the ROI?" Most don't understand that social takes time to quantify and many companies want results yesterday. My fall back is always writing because that's what my background stems from. For you, it could be taking on consulting gigs for small business owners. Find multiple streams of income so if your main "day job" disappears one day you won't be sitting there empty.
10. In your opinion, which is the "ad format of the future"?
Video, hands down.
Fun Fact
11. Finally, tell us one thing someone would NOT be able to find about you from looking at your social media profiles.
I'm a little obsessed with SciFi/fantasy TV shows. Shows I could watch forever in reruns include: Buffy the Vampire Slayer, Charmed and Supernatural. My husband teases me relentlessly, but I've caught him watching Supernatural without me …
Check out Sonja's Social Media World via her profiles below!
---
You might also like
---
More from Interviews
---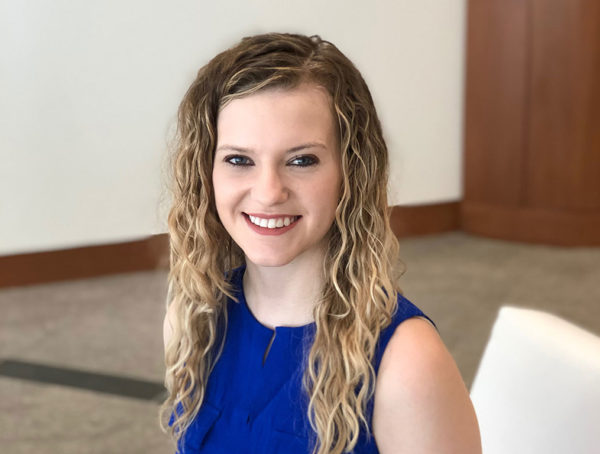 Please welcome this week's 12 Questions Expert Spotlight guest, Social Media Marketing Manager at Forrester (SiriusDecisions Product Line), Claire Kennedy.