Well, guys, The Crocodile has surfaced. And by 'The Crocodile,' I mean, The Crocodile's Head of Social Media of course – for this week's podcast.
Say 'Hello' to Robyn Pierce, the proud Head of Social Media at The Crocodile, the B2B agency with the most nominations at Social Buzz Awards! So let's get to it. Listen in, or read on below for the most important bits!
Hello Robyn!
Can you kick things off with a bit about yourself, and how you got into the industry?
My background is actually in journalism. I used to be an editor of some tech magazines – Broadcast Technology and Engineering Design Technology – and The Crocodile got in touch with me to ask me if I was interested in coming over to do some PR. At that point, there were some redundancies at the publishing company, so I came over to the to do PR at The Crocodile. That was about 12 years ago. About two years in, people started to look at social media, and think that it would have some applications in marketing. Long story short, we no longer do PR.
I've sort of built the social media part of the business from the ground up and now we're predominantly B2B. We do have a little bit of a mix of B2C clients as well, but overall, we're actually a fully integrated marketing agency, and do everything from branding design and beyond.
About Social Media in General
1. Which is your favourite social media platform?
Instagram – no question. Although algorithms will ruin it. It's the only channel that I keep private. And that's probably why I enjoy it so much. It is the one area where there is a clear distinction between my personal and professional use of social media.
2. What social media platform used most by your brand/agency?
Well, as an agency we use Twitter a lot, to promote the agency, and try to make sure that we're being as real-time as we possibly can – trending with news and conversations, as they're happening. Real-time is a big part of our proposition as an agency. You know, for all of us working in social media the more real-time we can we can get, the better.
But we also see a lot of value in Facebook as it acts more like a window into the culture of the company. We are also increasingly active on LinkedIn. Our MD is very active on the platform. He's great at getting everybody to share content. There's even a little bit of a rivalry going on, with whose posts get the most engagement, etc..
3. In your opinion, what is the future of social media and what platforms will lead the way?
Honestly, I think the future is very different for each of the platforms. Inevitably, Facebook will lead the way just by virtue of owning Instagram and Messenger and WhatsApp; it's covering a lot of bases. Additionally, I think advertising on Facebook Live is going to be a really big thing. In terms of Facebook's future, broadcast and e-commerce are certainly going to take over. So much so, that they are looking to take on the likes of Netflix and Amazon.
Personally, I think the only way Twitter can really survive, is to accept and embrace the real-time news market.
In terms of LinkedIn, I think it's marketing solutions have never been better. It's unrivaled for targeting professionals. And I think the addition of sponsored video addresses the big gap there. I think that Facebook is still really massively undervalued in B2B – we've had a lot of success with it. There's nothing I love more than building out audiences on Facebook, and proving to clients it is a viable option.
About Great Social Media Campaigns
4. Tell us about one social media campaign you liked most this year.
I have to say that I really loved Virgin Media's BAFTA campaign on Twitter. They interviewed winners on the red carpet, and used voice recognition technology to cut them off at exactly 140 characters. I just thought it was a really nice spin on acceptance speeches. And I loved that a lot of the comedy was derived from the performers, actors, and winners themselves. It was just a fantastic way to engage viewers – who already use Twitter as their second screen – in real-time.
Thank you for this fantastic fellowship of BAFTA, I've loved it, I've loved working with everybody in the world it seems over my 50 years of pic.twitter.com/wbwrUGc3wc

— Virgin Media (@virginmedia) May 14, 2017
5. What about the latest campaign your brand or agency was involved in?
Some of the work I'm most proud of at the moment is the work we're doing with Volvo Construction Equipment. We've been working with them for about a year – creating their social media strategy for EMEA, and then actually supporting the regional teams with the roll-out of that strategy. So that's been a lot of upfront work, where we did a lot of social listening to understand where Volvo Construction Equipment customers are on social media. That's another good example of finding that a lot of people who actually operate excavators and heavy machinery are on Facebook. They're using Facebook on their phones, in the cabs of their excavators.
So we were able to identify the size of the opportunity in all of the key markets throughout EMEA. Then, the team here ran social surgeries and campaign-driven activities around this kind of tagline – 'Live it, dig it.' It all comes together around this event that they have called "operators club" – kind of like the Olympics for excavator operators – where all of the best operators from around EMEA come together. They take on these crazy challenges, i.e running an egg and spoon race in their excavators.
It has always been quite an "internal" event, where they engage regional partners, but through the growth of their social audience, we've now opened it up to become an exciting opportunity to engage with actual customers and operators. We'll be live streaming "operators club" this year, with a production team and everything. We use drones to film the whole thing.
It's been shortlisted for the Social Buzz Awards twice this year already! So I'm looking forward to seeing how far we can go with that one.
6. What is the most important thing brands and agencies need to keep in mind, in order to build a successful social media campaign?
As an agency, it's all about the content value exchange. So, what is it that you're asking for? What are your objectives, and what are you doing to earn the time that you're demanding from the viewer? The quality of the content and a clear understanding of what value we're adding. Also, when we see how that content's received, and how it's engaged with, how do we plan for our next part of the content value exchange? It's effectively a conversation of sorts.
What we really want is for our clients to understand that not everything is worth a website click. It's really important to value and nurture engagement, where it happens. So taking the quality experience that you've created on your website for example, and delivering that in-platform.
I do think that it's more of a challenge in B2B, because of the longer sales cycles, and because it's less clear sometimes – the extent that the brand can actually have a conversation, or engage. But I still think that there are so many opportunities to use good quality content to move people through the funnel. If you just keep being true to the content value exchange, and the idea of adding value.
7. In your opinion, what is the most important KPI to watch during a social media campaign?
Engagement is the obvious answer, but you know I think its growth, and the quality of the audience. We've recently been in conversation with a brand that has big established audiences – but no idea who they are. And that's because they've had no strategic investment in growing the audience. For me, particularly in B2B, it's so difficult to prove the relevance of your audience, unless you've driven it strategically from the outset.
So yes, using paid targeting is a really important part of that. Experimenting with different types of targeting is also important; not just going for job title targeting on LinkedIn, but actually looking at skills targeting and overlaying seniority targeting with function targeting group membership. We need to also respect the fact that audiences will be different demographically on each channel. That comes back to the idea of a platform-level approach, and the future for each platform is different, just as the user profile on each platform is different. Therefore, we should be playing different types of content.
About The Future Of Social Media Marketing
8. What will be the role of social media in the marketing mix of the future?
In B2B, we will hopefully start to see more brands thinking social-first. What we typically see are brands knee-jerking into short-term tactical efforts, with no real long-term strategy in mind. So, I think it's inevitable, that it will just become the centre of everything. I think everybody will just start to plan their marketing activity around that.
9. What would you say the biggest obstacle is in the field of social media marketing?
Budgets and content are where we struggle. I think social should own the content agenda and I think we should be using social listening. We should be thinking about the content value exchange. We should be planning content types by channel. Very rarely are any of those done. I think there's a tendency to kind of flog various assets until they're done to death – until they've served their purpose. So, I think content budgets, planning longer-term, and giving the social department more of a content remit, would certainly up the role of social media going forward.
10. If you had to give one piece of advice to someone has just started in the industry, what would it be?
The one piece of advice would be: don't underestimate how complex and difficult it is to really truly be platform-centric. It will take a long time to develop expertise in various areas. It can be very overwhelming, and very difficult to actually be able to settle on what's the right approach for any given client, without a certain degree of knowledge about everything. Do note though, that they constantly change. Every time you log in to ad manager on one of the platforms, something will have changed. So, be quite focused on a platform, and say 'Pick your pony.' Learn as much as you can. Know, that ultimately, you need to develop expertise across many platforms to truly have a career in the industry.
One other piece of advice. Never manually type your URL into your advertising campaign, because I guarantee you'll get it wrong.
11. In your opinion, what is the ad format of the future?
I think it will probably be around sponsored content during live streaming, especially around big events. While this might be more on the consumer side, there will still be really large showcase events that go on, where the live streaming will increase, becoming a huge part of B2B on live.
Fun Fact
12. Finally, tell us one thing someone would NOT be able to find out about you from looking at your social media profiles?
I have a tattoo where you'll never see it on social media.
You might also like
---
More from Experts Talk
---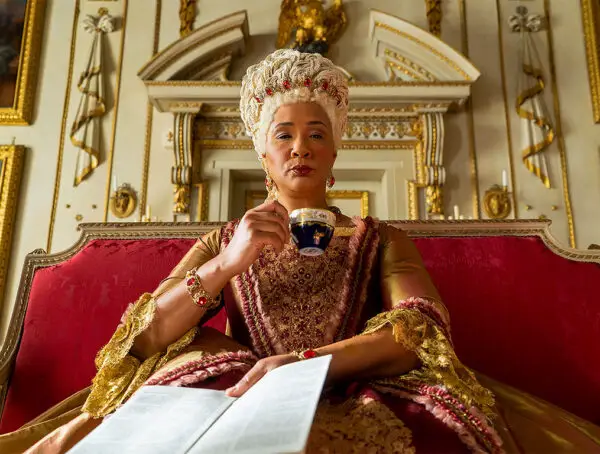 A new musical could soon come to life on TikTok, WhatsApp users are flocking to Signal and Fiverr will run …