Social media and the campaigns that drive brand success, are nothing without the people wh0 make things happen!
Each week we profile one innovative industry executive and get them to answer 12 questions. Then, we share their insight with you!
This week I had the pleasure of sitting down with social media consultant, and previously Global Head of Social Media at Converse – Rebecca Williams!
Hello Rebecca!
Hello!
For those of you who don't know her,
Rebecca Williams
was a children's book writer until an argument about the price of bras at Marks and Spencer's changed her life.
Busts 4 Justice
was one of the very first high-profile grassroots social media consumer campaigns, and its success propelled her into communications consulting for charities, government organisations and ultimately brands – at some point she headed social media for 
Converse
.
Now back in London, she works as a consultant to a broad mix of brands and agencies, across a wide range of categories. If you'd like to get in touch, you can start by 
following her
on
Twitter
!
 So what does she have to say about social media? Let's find out!
About Social Media In General
1. Which is your favorite social media platform? 
I go through phases – I'll get fixated on channels for a couple of weeks then lose momentum – especially if it's one I'm working with a lot. But Twitter is my consistent one. I get a steady stream of stuff I want to know from people, and when it's at its best I love the playfulness and feeling connected to so many people. Plus, my husband asked me out on Twitter, so I'm mushy about it!
2. Which social platform is used most by your brand/agency?
Depends entirely on the client, the brief and the audience – although generally speaking the last year has tended to be focussed around the conventional trinity of Facebook, Twitter and Instagram. Happily, it's been a long time since anyone's briefed me to bundle into a just-launched platform for the sake of being there first. No one's getting back the time they spent on a Beme strategy.
3. In your opinion, what is the future of social media, and which platforms do you think will lead the way?
I can't see this trend of more ephemeral, more niche, and more private social networking going anywhere – I bet everyone says that, don't they? I also think we'll see commerce integrate better into social outside of Asia. Broadly speaking, western audiences have been largely unresponsive to attempts at social commerce thus far. However, it's clear that Facebook has been taking cues from WeChat, and is actively exploring ways to get this hemisphere caught up.
If you like our stories, there is an easy way to stay updated:
Follow @wersm
About Great Social Media Campaigns
4. Please tell us about the one social media campaign you liked the most this year
To be honest, many social media campaigns make me feel a bit itchy. A lot of blood, sweat and tears (and money, obviously) can easily be poured into something that pops up, makes a noise, and then goes away again, without leaving a longer term impact, beyond the inevitable PowerPoint recap or awards-entry video. There's a lot to be said about a more consistent approach to activating social – and I think this is an increasingly common viewpoint amongst clients.
With that said, I love it when brands create stories on social that are so good they span media. Like Yves Saint Laurent, that seemed to make like an angry ex and erase all evidence of Hedi Slimane when he left as creative director. That wasn't a "campaign" as such, but it was a spectacularly audacious and dramatic move, that few other brands might consider, let alone dare to try – and it got many people – and the press – talking.
5. What about the latest campaign your brand or agency was involved in?
I haven't worked on a campaign in ages. These days if I'm working on a social project, I tend to be looking at how social media can be more strategically integrated to solve business objectives beyond just campaigns. A company's social media audience and approach is a surprisingly good predictor of issues upstream in the business – unpicking and solving them is what keeps me happy in my work.
6. What is the most important thing brands and agencies must keep in mind, in order to build a successful social media campaign?
That campaigns are fun for marketers but not always the best way to drive a lasting relationship with consumers. And if your advert or content jars in people's feeds, it can just as easily erode brand equity as it can be ignored. Add value, be relevant, don't be needy. Oh, and 97% of the time
no one really cares about your hashtags
.
7. In your opinion, which is the most important KPI to watch during a social media campaign?
It depends on what you're trying to do. But it's never going to be impressions. Unless you have some very questionable objectives.
About the Future of Social Media Marketing
8. What will be the role of social media in the marketing mix of the future?
I think we all know now that we can't just take what we used to know about reaching people through broadcast technologies and apply it to social – social has changed the way the world connects, and has therefore fundamentally set new terms for communications. So I'd like see social strategy become much broader than it is now – much more rooted in understanding how information and advocacy spreads between people in general – not just in specific channels and media.
But I think it's too narrow to think about the future of social, only in terms of marketing – there's scope for social to be integrated into nearly all elements of a business – all functions and all touch points.  The businesses thinking more broadly about how social can be implemented across functions will really change the game for the profession.
9. What would you say is the biggest obstacle within the field of social media marketing?
People obsessing about last click when judging the success of any campaign or activity. It's just one small element of a very big picture, and it has a nasty habit of hiding the wood with the trees.
10. If you had to give one piece of advice to someone who has just started out in the industry, what would it be?
Cultivate a healthy sense of existential absurdity.
11. In your opinion, which is the "ad format of the future"?
Live-streaming directly in to our neural synapses.
Fun Fact
12. Finally, tell us one thing someone would NOT be able to find about you from looking at your social media profiles.
I was in a Belinda Carlisle tribute band when I was eight. But maybe you could infer that.
Haha! Great interview Rebecca, thanks so much for chatting to us!
---
You might also like
---
More from Experts Talk
---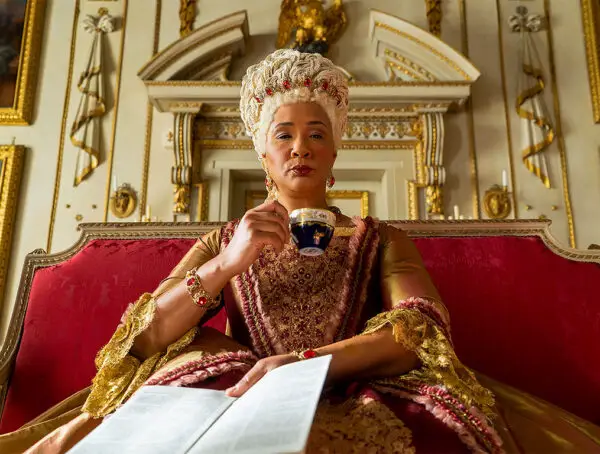 A new musical could soon come to life on TikTok, WhatsApp users are flocking to Signal and Fiverr will run …