Please welcome this week's 12 Questions Expert Spotlight guest, the Social Media Director at Ogilvy Health UK, Rebecca Canvin. 
She comes with over ten years' experience in digital content, social media and editorial production, with a proven track record of implementing hugely successful content and social media strategies and managing teams of content experts.
So let's get to it!
1. Which is your favourite social media platform, and why?
My all-time favourite platform has to be Instagram. Not only does it allow me to keep in touch with friends and family, but it also makes me feel inspired by the videos, photos and Stories I see from influencers and brands I follow. I've definitely been known to quickly search online for a piece of clothing or shoes that I've seen worn by someone on Instagram. With the platform launching
Checkout
(a new feature to buy within the app), I think it's going to change the way that I (and all of you) shop forever.
2. What social media platform is used most by your brand/agency?
This really depends on the audience and business needs of our clients. As we work with healthcare and pharmaceutical companies, we're often trying to reach patients and healthcare professionals. Therefore, Twitter and Facebook lend themselves really well to these target groups, with doctors using Twitter to keep on top of the latest research and patients using Facebook to engage with others for support and information about a disease.
3. In your opinion, what is the future of social media and what platforms will lead the way?
This is a good question. There are so many interesting trends on social media, from working with micro-influencers (who can take brands to places they may never have thought of, perhaps with different types of content or creative ideas) to the use of AR and voice (with Snapchat launching it's first voice-activated promoted lens for upcoming film Shazam).
A key trend that we're seeing in light of last year's social network data scandals and breaches is an increase in privacy concerns. Mark Zuckerberg has announced that Facebook's commitment is to build a privacy-focussed messaging and social network platform. This is key to regaining the trust of users but could potentially come at a cost to advertisers as users move to private conversations in closed groups. Facebook has focussed on updating its Group functionality, but companies must consider what value they can add to the conversation in these spaces, which are often led by users rather than brands.
4. Tell us about one social media campaign you liked most this year.
I really love Mothercare's #BodyProudMums campaign that features realistic, joyful images of women who have given birth, something that is rarely portrayed online.
Similar to the
#AllBoobsWelcome
Tu campaign launched earlier this year, the ads show emotive moments where real women are proudly doing something to change the perception of the 'norm'. Amen to that.
5. What about the latest campaign your brand or agency was involved in?
Every year we publish a report called
The Social Check-up
that looks at the social media activity of the top 20 pharma companies. We analyse how they are performing across Facebook, Twitter, Instagram and YouTube. It's something that we're really proud of and this year we're going even bigger and better by including an analysis of LinkedIn. Watch this space!
6. What is the most important thing brands and agencies need to keep in mind, in order to build a successful social media campaign?
For me, it always comes back to understanding the audience. This is so important because the way people consume content means that posts from brands will sit next to others from friends, family and influencers. So how can brands compete with the likes of Kim Kardashian? By knowing the audience needs, interests and behaviours online, brands can create content that is relevant and makes people want to take action.
7. In your opinion, what is the most important KPI you look for to determine success on social media?
It's all well and good measuring post clicks, video views etc, but if you don't know how your campaign is changing the behaviour of your target audience then it's difficult to say whether it was successful. Brands should review social media metrics collectively with other digital channels so that it's easier to understand the impact that social media has on business outcomes and behaviour change.
8. What will be the role of social media in the marketing mix of the future?
With ad spend by brands on social media increasing more than ever before, and networks becoming potentially close to saturation for advertising, it's more important than ever to think about the value of social media. There's no shortage of data but brands need to understand what to measure and set benchmarks to help justify their investment and what impact it has on the wider marketing mix. After all, social media allows brands to reach and engage with relevant audiences and increase loyalty with the people that matter.
9. What would you say the biggest obstacle faced in social media?
In the past few months, we've seen many examples of the dangers of social networks. From the tragic death of 14-year-old Molly Russell who committed suicide after accessing deeply troubling content about self-harm to the Momo Challenge which supposedly scared kids into acts of self-harm, until it was debunked as a hoax. More recently the horrific scenes of the mass murder in New Zealand were streamed live. All these events highlight that brands and social networks need to accept there are problems and commit to tackling them.
10. What is one piece of advice you would give someone just starting in the industry?
Test and learn. Well- written social copy and creative assets are great in theory but it's important to establish a process for testing what actually resonates with your target audiences. The good news is that the social network advertising platforms let you do this. For example, on Facebook, you can easily set up split tests in the Ads Manager to compare ad sets and determine which one performs better. You can test and optimise different variables such as the creative content, delivery, audience and placement.
11. In your opinion, what ad format will lead the future of social media marketing?
It will be interesting to see how the networks look for new avenues to keep ad revenues growing since people are moving to private groups and channels for conversations.
On top of this, earlier this year Facebook announced that the Instagram feed is coming close to reaching its saturation point for ads. As the feed gets more crowded and expensive, Facebook is trying to push advertisers towards Stories ads. It's important to keep your audience in mind and share relevant content on the platforms where they expect to see it. The future should be led by specific audience needs rather than formats the platforms offer.
12. Finally, what is a 'Fun Fact' we wouldn't find on your social media profiles?
I have a Masters in Exercise Physiology and for my dissertation, I analysed the effects of heat on racing drivers. I met Jenson Button at McLaren and went to Silverstone to meet the Porsche racing team.
---
You might also like
---
More from Experts Talk
---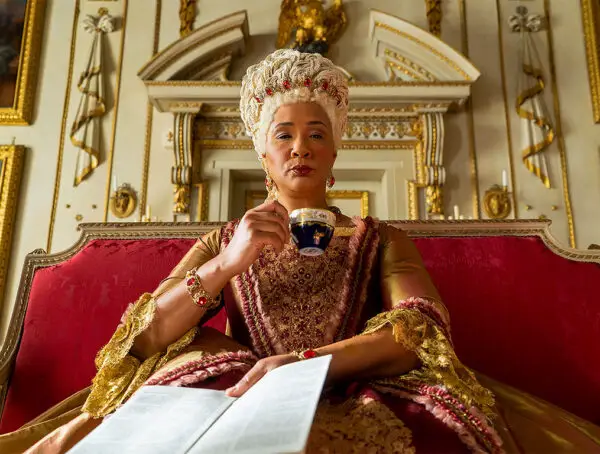 A new musical could soon come to life on TikTok, WhatsApp users are flocking to Signal and Fiverr will run …