Social media and the campaigns that drive brand success, are nothing without the people that make things happen!
Each week we profile one innovative industry executive and get them to answer 12 questions. Then, we share their insight with you!
This week, we bring you Rachel Kerr; Director of RK Social Communications, and former Social Media and eCRM Manager for John Lewis!
Hello Rachel!
Hello Linleigh! So a bit about myself…
After over 15 years of working in communications, I decided to set up RK Social Communications in May, so that I could help companies make the most of communicating with their customers.
Initially working in consumer publishing, I was a trained journalist. From there, I moved into PR, and ran a Press Office for many years, before heading into online marketing, specialising in eCRM and social media. I managed the communications strategy for Jordan's Cereals, including recognising the importance of social media as Facebook emerged. Yes, I know, hard to believe, but there was once was a world before Facebook!
In 2013, I moved to John Lewis where I managed both eCRM and social media strategies within the online marketing team for several years, including Christmas campaigns for Bear & Hare, Monty the Penguin, and Man on the Moon. Additionally, I launched the John Lewis Instagram and Pinterest accounts, developed the social customer service team, managed the product review platform, as well as our influencer marketing strategy.
About Social Media In General
1. Which is your favorite social media platform?
I'm still a sucker for Facebook. The sophistication of the platform is ever increasing, and the rate of development is impressive!
2. Which social platform is used most by your brand/agency?
Twitter – it is such a great platform to discover & share news, connect with people, find trends, and quickly share quick daily updates. I also spend a lot of time on LinkedIn.
3. In your opinion, what is the future of social media, and which platforms do you think will lead the way?
Like all online marketing, data is playing an increasingly important role across social media channels. As it should. Social can play a key part in developing a deeper understanding of your audience, what they think, what they care about, what they need help with and so on. Joining this data with content and media, will lead to better communications overall. I think there is an interesting move now to predictive intelligence and a continuation of cross channel integration, which will in the not too distant future, assist brands to enable far deeper customer experiences.
About Great Social Media Campaigns
4. Please tell us about the one social media campaign you liked the most this year
'Like my addiction' for Addict Aide with Louise Delage, the summer Instagram sensation that ended up being a campaign from advertising agency BETC,  showing how accepted alcohol is in everyday life.
The profile was set up on the August 1, and gained 65k followers in less than a month. Each post, chilling on the beach or at dinner contained a cleverly placed reference to alcohol. On the September 22, the final video revealed the truth behind the account and all was revealed. I thought this was a clever campaign based on insight and using content & tech to capture the attention on an audience in the channel they want to use.
https://www.youtube.com/watch?v=ecRheslTlwE
5. What about the latest campaign your brand or agency was involved in?
Not really a campaign, but the latest project I worked on was the set up of a social customer service team for several UK food brands. This has involved training the teams who deal in traditional customer service, to understand the role of social in customer complaints, identifying risk areas, setting up processes, and reviewing technology to help the teams efficiently manage social customer service.
6. What is the most important thing brands and agencies must keep in mind, in order to build a successful social media campaign?
Keeping customers at the heart of the campaign. When I am planning a campaign, I always question why should they care enough to engage. It is easy to get lost in the exciting world of social developments, but you have to check in to see if the customer and your objectives are going to be met, before committing budget.
7. In your opinion, which is the most important KPI to watch during a social media campaign?
I would say this really depends on the objective of the campaign. If you want to reach new customers you need to be able to measure new leads. If you want to drive revenue, you need to look at conversions. One to watch, is sentiment, and making sure any negativity is managed quickly while positive engagement is recognised and preferably rewarded.
About the Future of Social Media Marketing
8. What will be the role of social media in the marketing mix of the future?
I don't think there is only one thing that social media will enable. That is one of the strengths of the medium. Social media can be used in so many different ways. So, depending on your objectives, social can flex to enable in many different ways. I think social data will continue to develop, and may become an important part of the marketing 'glue.' It helps companies stitch customer data together.
9. What would you say is the biggest obstacle within the field of social media marketing?
Proving the case for social. Many brands still struggle to show the value of social, and to get it right, you need a level of expertise. As the channels become increasingly sophisticated, they become more complex, which makes having a specialist skill-set important. If you have to prove the business case between a performance channel and social, the chances are the performance channel will win.
10. If you had to give one piece of advice to someone who has just started out in the industry, what would it be?
Get stuck into the data and tech, and keep your customer in the front of your mind at all times.
11. In your opinion, which is the "ad format of the future"?
Anything that uses video – regardless of the channel, video is the content format of choice, and I can't see that changing. At least not in the next 6-12 months. Then again, this is the world of social – so anything could happen!
Fun Fact
12. Finally, tell us one thing someone would NOT be able to find about you from looking at your social media profiles.
Hmmmm, tricky… I drove to Australia in a Land Rover when I finished uni. It took 11 months and I vowed that I would never camp again by the end of it!
---
You might also like
---
More from Interviews
---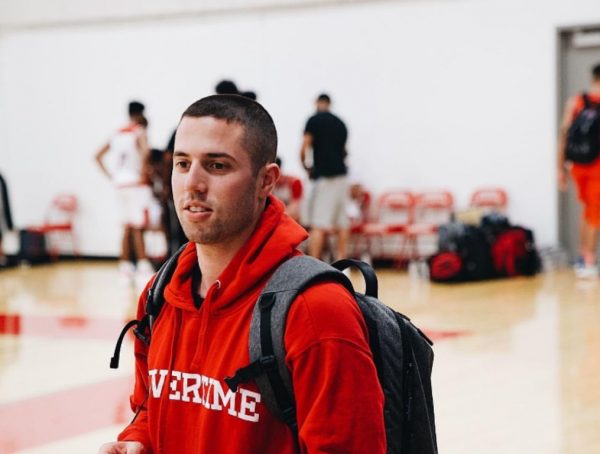 Please welcome this week's 12 Questions Expert Spotlight guest, Head of Social Media at Overtime, Thomas Weingarten.Thomas is an all-in …