Social media and the campaigns that drive brand success, are nothing without the people who make things happen!
Each week we profile one innovative industry executive and get them to answer 12 questions. Then, we share their insight with you!
This week I had the pleasure to catch up with Co-Founder at the London based agency, RE-UP, Pierre Humeau!
Hello Pierre!
Hello! Thank you for having me! As Linleigh said, my name is Pierre Humeau and I actually act both as Co-Founder, and Chief Brand Engineer here at RE-UP, where we offer global social campaign strategy, unique insights from a variety of bespoke tools, and high quality content production! So as you can imagine, I am always on the move, working with a number of our brilliant clients including Shiseido, Mozilla, L'Oréal and SNCF.
Prior to working at RE-UP, I was a visiting lecturer for the oldest business school in the world, ESCP Europe as well as Co-Founder/Brand Storyteller to another media agency known as Good Pilot. I have also been the Global Account Director for brands such as: Veet, Clearasil and Dettol, at Havas Worldwide.
Fabulous! Welcome! Let's get going!
About Social Media In General
1. Which is your favorite social media platform? 
I love LinkedIn – it's been a great companion of mine for the last 10 years – to find a job, to find clients, to find business partners, to find employees. It might be a bit outdated now… and boring, but hopefully Microsoft will make something great out of it. AI, social, mobile and cloud all together. Imagine walking into that prospect virtual office to deliver a new pitch. Just a business dream – on paper.
2. Which social platform is used most by your brand/agency?
Facebook, the platform we use most, in volume of content produced and posted. But quantity does not necessarily mean quality, and if we had the choice, everyone's favorite would certainly be Instagram, for its aesthetic and simplicity. WeChat is also fab – one of our recent Chinese recruits converted us to the platform.
3. In your opinion, what is the future of social media, and which platforms do you think will lead the way?
I believe in the future of Snapchat. I think it will soon make Facebook feel like an old and dusty photo album for middle-aged people as opposed to a digital snack for a new generation.
If you like our stories, there is an easy way to stay updated:
Follow @wersm
About Great Social Media Campaigns
4. Please tell us about the one social media campaign you liked the most this year
Sadly, I don't have any campaign to praise. Not that I have not seen any, but there is none that stood out for their originality in the last 6 months. However, what I think is worth praising here is an attitude, an understanding of the platform, and the role it plays in the building of a brand for today's media environment. In that effort and in achieving it, I would like to praise KLM, not only as a proud Dutch person, not exclusively for their Dutch humor, but mainly for harnessing the power of social media in the building of a friendly, approachable and authentic brand, and also for assuming with humility the risks that comes along with openness and transparency.
Check out their latest innovation on Facebook Messenger:
5. What about the latest campaign your brand or agency was involved in?
That is a good question. It is rare that we stop to look back at our campaigns and achievements to reflect and give ourselves a tap on the back. That's probably the young agency syndrome. So, let's do this now… with pride. There are two projects that spring to mind for me, in our latest achievements. The build-up from scratch of a 100,000-person-strong community for Firefox in 17 countries in Africa, in 3 months… and the Men's campaign for Value Retail/Bicester Village, bringing the fruits of our social media research on men, to life, in a new and humorous campaign, helping young males become men.
In reality, I would recommend that you stay tuned. The best campaign is yet to come… it is in the making. It will come out in Paris in all its glory for Who's Next and the Paris Fashion Week.
6. What is the most important thing brands and agencies must keep in mind, in order to build a successful social media campaign?
"FUN".
People need to have fun, brands need to have fun and agencies as well. The world is grim, the weather is atrocious, the news is terrible, so please please please make sure you are not boring. When your campaign is great fun, people will praise you, your competitors will envy you, your friends will wish they had your job, your wife/husband/girlfriend/boyfriend will find you even sexier than you already are, your kids/dogs/nephews will think you rock.
So please be fun, for your sake and ours.
7. In your opinion, which is the most important KPI to watch during a social media campaign?
For me… it is awareness.
Not the awareness as social media metrics see it. It is good for people to know you exist, and that you did a brilliant campaign this week… but it's even better if you have checked what was really needed from you. This will be your Jean-Claude van Damme definition of "aware" moment. Thank you Belgium!
Today, the most important thing is to know how far you want to go and plan how to get there. It is something that in the era of electric Teslas has become very common: Range anxiety. If you haven't charged up enough before you start – and if you are not pacing your journey – you will never reach your goals.
Better a steady flame and burn than a insane mode burst that makes your fuel vanish like a flash.
About The Future Of Social Media Marketing
8. What will be the role of social media in the marketing mix of the future?
I don't see the role of Social Media changing too much in the greater scheme of things. It will just become more sophisticated, more refined in terms of metrics, and more personable in terms of tailoring of advertising campaigns. And maybe even more scary – a bit like the day you realised Google has pinpointed your age, your social interest, and has mapped your life to the T.
9. What would you say is the biggest obstacle within the field of social media marketing?
Access aside… Until now, the biggest challenge was the lack of data and track record. These were making social media campaign arguments a little more difficult to hold in media conversations, vs well established media channels (TV, print, outdoor). These barriers are disappearing very quickly though, as a new generation takes the reins of marketing departments and brand teams.
10. If you had to give one piece of advice to someone who has just started out in the industry, what would it be?
Keep your curiosity, your fresh mind, your enthusiasm, and don't be afraid to speak out. And if you manage to do that, give RE-UP a ring.
11. In your opinion, which is the "ad format of the future"?
Personally, I would like a personal phone call from someone I know. But let's be less nostalgic and more realistic – a recommendation from a friend on a social media platform: "Your friend Laurent bought this new Glasshütte watch, we thought you might be interested in it too." delivered by an AI assistant?
Fun Fact
12. Finally, tell us one thing someone would NOT be able to find about you from looking at your social media profiles.
I am a rather private person. It might sound strange for someone who works in this industry. But I am more interested in the ethnographic and sociological aspects of our business, than in the narcissistic one. So you might not learn much about me yet. But to satisfy your curiosity, here is one: I was a great ballet dancer once.
And that's a wrap! Fabulous! Thanks so much Pierre!
If you loved Pierre's insights, and want to know more… tune in with us on Sunday at 8 p.m. BST on Twitter, where we will talk to Pierre and give you the opportunity to ask him some questions!
---
You might also like
---
More from Experts Talk
---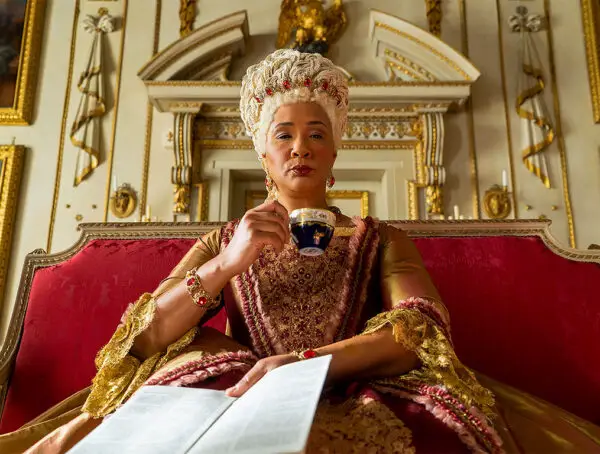 A new musical could soon come to life on TikTok, WhatsApp users are flocking to Signal and Fiverr will run …