Please welcome this week's 12 Questions Expert Spotlight guest, Senior Social Media Manager at elbkind GmbH for Mercedes & Smart, Norbert Op 't Land.
But what drives him? We're about to find out… #1 technology, digital interaction and data. #2 humour – which you'll soon learn VERY quickly given his follow up… He LOVES pizza with one caveat… he despises Hawaiian pizza! 😂
So what about social media? Let's dive in to see.
1. Which is your favourite social media platform, and why?
Instagram. Most of my personal friends use it to share their life there nowadays and it is less cluttered (format-wise) than Facebook.
2. What social media platform is used most by your brand/agency?
Instagram. Although the integration between tooling and the platform isn't quite there, I think it is the best platform in terms of a balance between features and simplicity.
3. In your opinion, what is the future of social media and what platforms will lead the way?
I think we'll see a movement towards more topic-based networks and possibly even more local networks. The age of 'the bigger the better' is slowing down and the more technology progresses the less scale advantage there is. Social media platforms are essentially more refined versions of forums in terms of usability, but the relative ease to build that up from the ground will allow for more customisation towards a topic without having an 'unrefined' feeling.
4. Tell us about one social media campaign you liked most this year.
The 'Welcome Listeners' campaign from HiFi Klubben.
***Tear jerker alert***
To my mind, the best content talks about the place where the campaigning company is in – in a broad sense. I.e. the actual difference they make. And the above campaign was the perfect mix of emotional content paired with purposeful marketing, all while not losing the brand or its intended purpose (sound systems, speakers and etc) in the mix.
5. What about the latest campaign your brand or agency was involved in?
The Grow-Up campaign for Mercedes-Benz.
By localising the content to a specific market we were able to showcase something that I think is still undervalued – true localisation of contents and campaigns.
Just because it's easier nowadays to just shoot 'in bulk', adding local subtitles, doesn't mean you should… only to put that time and/or money in your pocket. You should spend it elsewhere.
6. What is the most important thing brands and agencies need to keep in mind, in order to build a successful social media campaign?
That the key differentiator between 'traditional' media and social media is that the success of your campaign is almost entirely based on engagement. Which I've seen sometimes result in copy with a question… but that's not nearly enough!
While it might cost more time and money, community building and connecting can strengthen the quality of your lead than if you were to have a larger reach from promoting/putting media buy behind it.
7. In your opinion, what is the most important KPI you look for to determine success on social media?
Engagement. I know that is becoming a bit of a 'yawn' answer, but it's true. And, as described above, there are still too few companies to my mind that grasp this fully.
8. What will be the role of social media in the marketing mix of the future?
Exactly that. It will have a 'role' in the 'mix'. We need to let social media settle in as a very powerful, but mere 'part' of a larger marketing mix. One way this can be achieved, I think is through proper omnichannel coordination. BUT only if and when the campaign is truly built to be omnichannel i.e. the materials need to be truly built for each channel, not just trimming it to less than 30 seconds.
9. What would you say the biggest obstacle faced in social media?
Underestimating the user base of a platform. We think that as long as all the numbers are pointing up in terms of clicks, views or even ROI on an ad campaign all is well. However, technical mobility of users will only increase in the future and social media platforms, in the end, are also just companies. The bigger they get, the harder they are to manoeuvre.
10. What is one piece of advice you would give someone just starting in the industry?
This will sound as if I'm an aspiring spiritual guru but… trust your instinct in EQUAL measure to numbers or figures. Social media means engaging with people and acting on their behaviour like a robot doesn't make any sense. I think the industry has gotten too entrenched in this Excel-sheet strategising fetish.
11. In your opinion, what ad format will lead the future of social media marketing?
Whichever format is the first to truly integrate augmented/mixed reality. Making the connection between offline and online (that feels natural) was already hard, but with the new privacy policies in place, the means to do so will become increasingly difficult. Social media should eventually lead to an interaction without a screen in the middle.
12. Finally, what is a 'Fun Fact' we wouldn't find on your social media profiles?
I'm quite sure my colleagues don't think it's quite that 'fun', but my brain spends 50% of the time thinking of terrible word jokes and usually, the only person who likes them is me and I'm fine with that.
---
You might also like
---
More from Experts Talk
---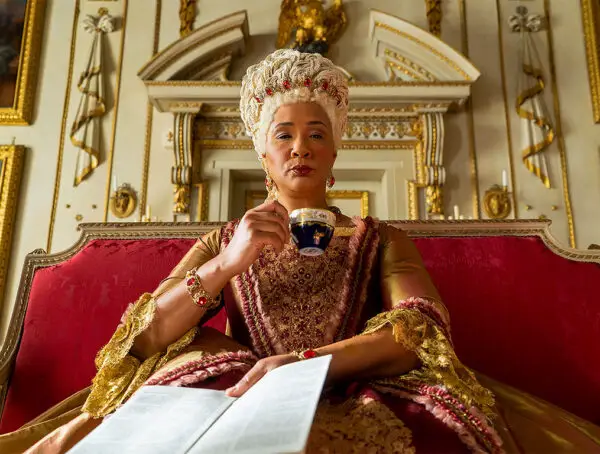 A new musical could soon come to life on TikTok, WhatsApp users are flocking to Signal and Fiverr will run …