Social media and the campaigns that drive brand success, are nothing without the people who make things happen!
Each week we profile one innovative industry executive and get them to answer 12 questions. Then, we share their insight with you!
This week I had the pleasure of chatting with the Head of Social Media at Golin, Neil Kleiner. So without further ado…
Hello Neil!
Hello! So I guess I will go ahead and tell you a bit about me!
I've been specialising in social media marketing for over a decade, but I currently head up social media and content at Golin, an integrated communications agency. We work for a really broad range of clients, from Toblerone and Smirnoff all the way through to Honda and Symantec.  Before my current role, I headed up social for all the UK agencies for Havas Media across PR, Media and creative agencies.
Over the last decade I've been lucky enough to provide social council to the likes of Coke, Amex and even One Direction (sorry)!
Haha. Great! Let's just get straight to it!
About Social Media In General
1. Which is your favourite social media platform? (please briefly explain why)
What I love most about social media, is that it has created this cultural leveller; that anyone with a thought or an idea can create, and potentially distribute this, to millions.  The News Feed of old was a hugely democratic place, but as we now head to a social world powered by algorithms, we have begun to lose this democracy.  We are moving rapidly away from the original vision of an open internet for all as envisioned by Tim Berners-Lee.  Now we can buy attention and it is easier than earning it.
This is why Twitter still does it for me.  It may be feeling pressure from investors to re-invent itself and go more towards an algorithmic approach, but for the time being it's still the most democratic and open platform among the big ones, and we should cherish and protect that democracy above all things.
2. Which social platform is used most by your brand/agency?
Understanding the power of compelling stories and being reactive, are vital parts of social marketing. Twitter (again) is key for us at Golin in order to be reactive and for influencer work. Real-time marketing is a hugely impactful way to create more welcome communications… by understanding what our audience cares about NOW and then joining in with that conversation. Twitter still allows us to find those moments and respond with content in minutes
If you like our stories, there is an easy way to stay updated:
Follow @wersm
3. In your opinion, what is the future of social media, and which platforms do you think will lead the way?
Facebook will continue to dominate.  Anything that either competes or innovates, Facebook usually buys and then absorb into the platform. However, Facebook's biggest weakness is that it is still the only social platform where your network is connected by friendship… Twitter is about interests, Instagram is about creativity, LinkedIn is about creating professional networks. More and more, our friendship-based networking is happening privately on places like WhatsApp, rather than in public, on places like Facebook. I do think that we will see more networks that focus on niche interests, and passion points.
About Great Social Media Campaigns
4. Please tell us about the one social media campaign you liked the most this year
A few months ago, Golin bought the amazing creative agency The Brooklyn Brothers, and it's been a match made in heaven.  One of the things that made us fall in love with them, was their work for the country of Iceland… and for me in particular the Ask Guðmundur campaign. The campaign is a human-powered search engine, staffed by real Icelanders.
5. What about the latest campaign your brand or agency was involved in?
We've just been working with Actimel on the #StayStrong campaign, which involves many early mornings.  Our team is up at 5am every morning creating content, in time for the morning commuter rush, so there are quite an intensive few months ahead.
6. What is the most important thing brands and agencies must keep in mind, in order to build a successful social media campaign?
You need to get the balance right between creativity and data… and always plan for change. Don't be afraid to veer away from perceived best-practices either. If we all talked the same, and looked the same, the world would be a boring place, right?  Most social content is informed by the same guidelines and optimisations, but all this does, is make social content all look and sound the same.
7. In your opinion, which is the most important KPI to watch during a social media campaign?
It sounds obvious, but it is the one that is most tied to what you/the client is trying to achieve. Just because you can measure so much in digital spaces, it doesn't mean you should lose sight of what really matters. For Toblerone, we track social metrics, but we also conduct research in exposure to our social content, in relation to a propensity to purchase, or recommend.
About The Future Of Social Media Marketing
8. What will be the role of social media in the marketing mix of the future?
Hopefully it will stop being a "thing" and just be part of the bigger thing. Social marketing has suffered by being out on its own, and it rarely works well in isolation. Social needs to sit closer to other marketing disciplines, and play nicely.
9. What would you say is the biggest obstacle within the field of social media marketing?
Budget. People still think that this stuff can be done for free… that it doesn't take much to "put out a few tweets".
My biggest issue, is the perception of community management as a "junior" role… it's the most important function at any social business or agency.  It's where the best laid plans can fall apart, because you hired someone on the cheap who can't spell, or work out how to switch profiles… and who shares the wrong content.
10. If you had to give one piece of advice to someone who has just started out in the industry, what would it be?
Don't be a guru, ninja, visionary or Jedi… we have enough of them in our industry, and they are full of shit.
11. In your opinion, which is the "ad format of the future"?
Advertisements have always been about interruption, coming between you – the audience, and the thing you care about – the content.  I think we are moving away from the interruption model towards a value model where brands can either tell stories (about things other than themselves – such as Smirnoff's latest campaign featuring deaf dancers), provide utility (tools like Nike+) or social purpose (Golin's campaign for Kenco, "Coffee Vs Gangs")
Fun Fact
12. Finally, tell us one thing someone would NOT be able to find about you from looking at your social media profiles.
It's all there for everyone to see ;)
---
You might also like
---
More from Interviews
---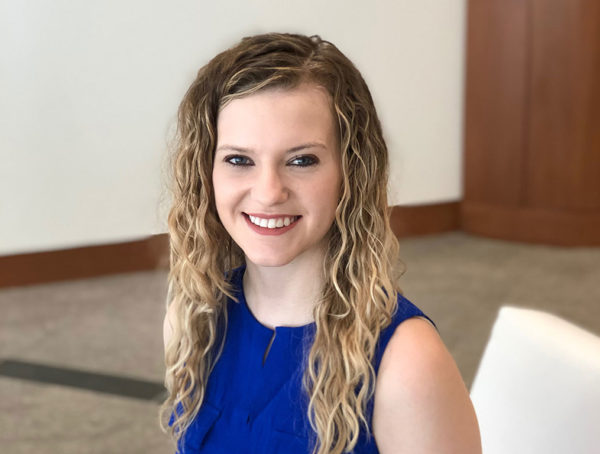 Please welcome this week's 12 Questions Expert Spotlight guest, Social Media Marketing Manager at Forrester (SiriusDecisions Product Line), Claire Kennedy.