Social media and the campaigns that drive brand success, are nothing without the people who make things happen!
Each week we profile one innovative industry executive and get them to answer 12 questions. Then, we share their insight with you!
This week we spoke to Miguel Vara, a Social Media Specialist & Creative at McCann Worldgroup and Co-head of Social Media for MRM/McCann Spain!
Hello Miguel!
Hi! I'm Miguel Vara, and I am currently a Social Media Specialist/Creative at McCann Worldgroup here in London in addition to the Co-head of Social Media for MRM/McCann Spain! At the moment, I also act as a Social Media Specialist for IPG's global team for Zurich Insurance, a position I have held since last July, and my main reason for moving to London.
A few of the brands I've had the pleasure of working for in the last 3 years at MRM, are IKEA, Coca-Cola, Microsoft and MasterCard. My focus is to help the agency make the most of our clients' social media efforts, be it in campaigns or on their day-to-day ongoing efforts. I joined MRM from FullSIX Spain over 3 years ago, where I was a Community Manager for some DIAGEO and Kraft brands like Johnnie Walker, Tanqueray and Milka.
About Social Media In General
1. Which is your favorite social media platform?
I'm not very consistent when it comes to the social platforms I use, and I'll jump from one to another every once in awhile. I'd say I use Facebook a lot more since I moved to the UK to keep in touch with friends and family, and Instagram to share everything new that I'm seeing.
I also have very specific platforms for some of my hobbies, like Untappd for craft beer, and I'm still one of those guys who continued using Foursquare, even when it made the switch to Swarm.
2. Which social platform is used most by your brand/agency?
We try to use the most appropriate channel mix for each client, and each target audience. However, Facebook and Twitter are the most widely-used channels, mainly because they were incorporated into their social media strategy earlier on, and also because they allow us to reach our target audiences very effectively.
3. In your opinion, what is the future of social media, and which platforms do you think will lead the way?
I don't think we'll see another giant sink like we experienced with MySpace. Facebook will keep reinventing itself, incorporating new functionalities that will continue to engage its audience, as it's currently doing with Live Video, the wide rollout of Instant Articles, etc. However, I do think that we will continue to see more and more specialized platforms for specific topics, where people will be able to engage as communities. The challenge for brands will be to enter these spaces in a natural way without alienating their audiences.
If you like our stories, there is an easy way to stay updated:
Follow @wersm
About Great Social Media Campaigns
4. Please tell us about the one social media campaign you liked the most this year.
I absolutely loved the "Straight Outta Somewhere" campaign by Beats. It was simple, cool, and effective. A perfect example of how a brand can provide something relevant to its audience, without having to create "the first something".
5. What about the latest campaign your brand or agency was involved in?
I'm very happy with True Love Maps, our recent Valentine's Day activation for Zurich Insurance. In a few words, we created a tool where couples could use Google Street View to go back to those important places from their past and leave a love mark, protecting that place forever. The social media component relied on the earned reach we gained from couples sharing the tool with each other, which is the best media channel possible! Can you imagine not paying attention to a post or a tweet from your partner?
6. What is the most important thing brands and agencies must keep in mind, in order to build a successful social media campaign?
For me, the key is to always have in mind why people use social media. They're there to be entertained, to engage with their friends and families, or to look for information. In order to stand out and be relevant in such a crowded space, we really have to embrace that, and make content that will resonate with the audience. If we're just focused on pushing out our agenda, we won't be achieving absolutely anything.
7. In your opinion, which is the most important KPI to watch during a social media campaign?
I would always focus first on the main campaign objective in each case. But if I had to choose one for every single campaign, I would go for engagement. If you look closely at the interactions your campaign is generating, and how they are happening, you will be able to know what worked and what didn't. What's the point of millions of impressions, if it doesn't generate absolutely any sort of feedback?
About The Future Of Social Media Marketing
8. What will be the role of social media in the marketing mix of the future?
I think there's still a challenge with integration. We still generate a notorious piece of communication, generally a TV spot, and then go from there to create social media assets. In the next few years I'm sure we'll see a lot more purely integrated work, where social won't just be just a bonus, but a core part of campaigns.
9. What would you say is the biggest obstacle within the field of social media marketing?
Probably knowledge. There is a lot of uneven knowledge about social media within the industry, which generates misunderstandings and misconceptions about how a brand should use its channels. Even though the last few years have been intense for brands in the social media space, there's still a lot of progress to be made, which I'm sure we'll definitely see in the next couple of years.
10. If you had to give one piece of advice to someone who has just started out in the industry, what would it be?
Surround yourself with people you can learn from. Having the chance to find amazing professionals who can mentor you and set the first stepping stones for your career, is priceless. When you go in for an interview choose a place you feel you'll love, but more importantly, choose a place where you feel you will learn from great people.
11. In your opinion, which is the "ad format of the future"?
Ads are definitely going to become more and more native, blending in with the medium, and looking less like advertising, and more like genuine editorial content. We've been saying this for many years now, but all the changes in the industry (the sudden surge of ad blockers, for example) are going to make us actually do everything we've been preaching, whether we're ready or not. We'll see how the learning curve goes.
Fun Fact
12. Finally, tell us one thing someone would NOT be able to find about you from looking at your social media profiles.
I guess you'd have to go way back in time to my unused social channels to find out I used to play bass in a metal band and toured Europe and Spain a few times. It was loads of fun, but that's all in the past now!
---
You might also like
---
More from Experts Talk
---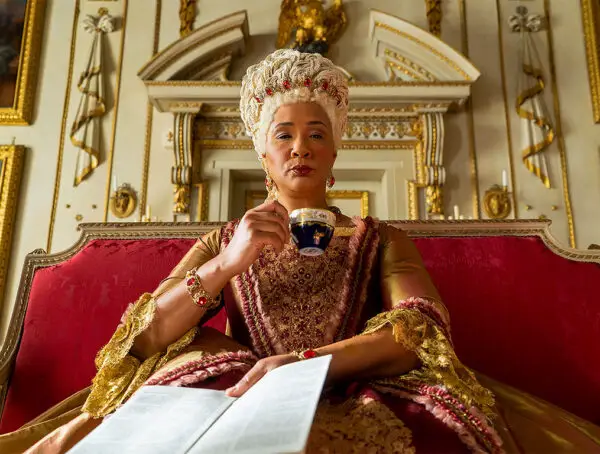 A new musical could soon come to life on TikTok, WhatsApp users are flocking to Signal and Fiverr will run …