Social media and the campaigns that drive brand success, are nothing without the people who make things happen!
Each week we profile one innovative industry executive and get them to answer 12 questions. Then, we share their insight with you!
This week I had the pleasure of meeting with the Head of Digital Marketing at Benefit Cosmetics, Michelle Stoodley! Let me introduce you to the genius herself!
Hello Michelle!
Hello! As Linleigh said, I'm Michelle and I'm the Head of Digital Marketing at Benefit Cosmetics. I've been in the industry for around eight years now and have worked both agency and client-side. I joined Benefit just over two years ago and I'm responsible for overseeing all digital marketing activity, including social media, video production, influencer outreach, digital builds, search PPC and app development. My biggest accomplishment to date while at Benefit has to be when we took top spot earlier this year in the L2 UK Digital Beauty Index!
Brilliant! So let's talk social!
About Social Media In General
1. Which is your favorite social media platform? (please briefly explain why)
Personally, it changes quite a lot but it's probably Instagram at the moment. I just think it's a really nice way to visually tell a story. My life is cats, make-up and food so Instagram fits in perfectly from my point of view.
2. Which social platform is used most by your brand/agency?
For Benefit, it's a combination of Instagram and YouTube – both of these are our top priorities. Video is vital, particularly in beauty, so we're working harder and investing more to ensure we have a strong presence on YouTube. Instagram will always be a priority just because our brand is so visual, that it just works so well with the story we've got to tell. Facebook used to be important, but our focus here now is much more on advertising-led content and promoting offers and events. But I think most brands are experiencing the same here, with it not being the go to platform anymore.
If you like our stories, there is an easy way to stay updated:
Follow @wersm
3. In your opinion, what is the future of social media, and which platforms do you think will lead the way?
This is a really hard question. I was just talking to some colleagues about this before the interview because I honestly don't know. It changes so quickly; new technologies, new platforms come in and they blow up overnight, so it is so hard to know where we are going to be next month, next year, 10 years from now… This makes working in this industry so exciting, but it also makes it that much more challenging to plan.
I think if we were to talk about the next 6 months or so, I would revert back to the topic of video, because it really is becoming more and more important. It is all about video for us; whether it is short or long-form. I think that's how it's going to continue for the rest of the year. Beyond that… who knows?! If you find out, feel free to let me know ;)
About Great Social Media Campaigns
4. Please tell us about the one social media campaign you liked the most this year.
The one that kinda stands out for me, was actually from the end of last year (sorry!), and it was the Burger King "World Peace Day" campaign. They effectively created maximum impact globally, and engaged their audience with something timely, relevant, and on point.
I thought the way they executed it was excellent. I loved the website. I mean the investment that must have gone into that! I was a little heartbroken for them, because that could have been an amazing campaign. I think where Burger King could have taken the activation further was to consider how to keep that buzz and excitement going after McDonald's said no. It was impactful, but super short lived.
5. What about the latest campaign your brand or agency was involved in?
So the one we ran in April was quite different from anything we had ever done before. We have a bronzer called Hoola, and in April we launched two new extensions to the line – a body tan and a face tan. The tag line and creative on the product is "the most believable bronze", which ties back to getting that holiday glow without ever actually leaving your home.
For the social campaign, we partnered with three bloggers (@girltalkwithlaura, @grettusa, and @stefaniejwatson) and basically faked a holiday. Many brands are regularly taking bloggers away to amazing places, and while we would love to do that every month, we can't. So what we did instead, was bring them into the studio for a day, and put them in front of a green screen. Then we captured lots of really amazing footage of them as if they were on holiday. We Photoshopped them in relevant backgrounds afterwards. The girls were great, and we turned the whole day into a really fun experience. At execution, over the course of the weekend in April, they posted out the content, and we posted our content to match it, so that it looked like we had taken them away on holiday, like we were having the time of our lives in Barbados. Then the following Monday we announced that that it was a little fun and we hadn't actually gone anywhere. The girls posted a really cute little video of them with a split screen (Holiday vs. Reality) and how it worked, reminding our audience that they don't need to go on holiday – because you've always got Hoola.
It was really different for us, and it was quite risky in the sense that we weren't honestly sure how our audience would react to essentially being lied to. But it worked really well, and we got an amazing response. The girls we worked with, were amazing. It was just a different way to engage our audience. I have never seen another brand do that before.
You can see the reveal video here:
http://https://www.youtube.com/watch?v=zpwYSiJThfM
6. What is the most important thing brands and agencies must keep in mind, in order to build a successful social media campaign?
I think for us, and I think this applies to any marketing activity in general, it's all about relevance. We have done a lot of work over the last two years making sure that everything we do is super relevant to our girls (and some guys!). How do we talk to them in a way that's interesting to them or in a way that's going to resonate? You see so many brands posting content for content's sake and saying "Oh we have to have this channel, so let's post x, y, z because we can". Benefit works really hard to get into the mindset of our customers on the different channels. What is she/he: Thinking? Feeling? Doing? What are her priorities? How are we going to post content that really taps into her frame of mind?
It is all too easy to come up with an amazing idea, and think "Oh this is going to be really engaging!" before really considering, "Is that going to resonate?", "Why would they share that?" and "What are our community gaining from that content?"
It is something I always challenge my team on whenever we are doing anything. It all comes down to "Why would they care?" And while I think that's really simple, I think it is often missed in campaigns. I think it should really be the central idea to everything you do. Sure, it sounds really harsh, "Like why would she care?!", but I think it is extremely true.
7. In your opinion, which is the most important KPI to watch during a social media campaign?
I think it varies, depending on what the campaign is, and what the overall objectives are. While we'd love all of our activity to drive sales at Benefit social is not the biggest driver of sales..,. not for us anyway. We know that, and we have been fortunate enough to be able to educate different stakeholders who, for the time being, won't be the key metric. For us, its all about engagement. Who engaged with us? What did they say? What was the sentiment? Ultimately, it is great to get amazing reach from a campaign, but if no one engages or talks to us, or about us, what would the point be?
About The Future Of Social Media Marketing
8. What will be the role of social media in the marketing mix of the future?
I think what has happened in the past, and what I have certainly had experience with so far, is that other disciplines within marketing will lead. Whether it's a big event, an in-store push, we look at how to tag social onto the end of  it. What we are starting to see more of now, is social first. What is digital going to do to drive this campaign? And how can our other disciplines support it? Social media is definitely starting to become more integral, as opposed to just an add-on. This is great because people are really starting to see the value of it.
9. What would you say is the biggest obstacle within the field of social media marketing?
Oh… there are so many! I think the key thing though, is the uncertainty. You never know what is going to change, what the platforms are going to come out with, and where your brand should be. For example, we have only just properly launched on Snapchat. While we are a little late to the game, it was partly because I didn't want to dedicate a ton of time and resources to a platform that might not be popular tomorrow.
10. If you had to give one piece of advice to someone who has just started out in the industry, what would it be?
Don't specialize too soon. It's important working within social to be able to gain a broad range of experience so you can adapt as the industry evolves. Whether it's paid social, video production, or community management, make sure you can turn your hand to anything social-related as it'll put you in better stead as you progress.
11. In your opinion, which is the "ad format of the future"?
In the immediate future, as I mentioned before, I think video is going to become more central. I think display advertising as a traditional medium is on its way out, and its not something we do a lot, because we don't see very good returns. We are starting to get into formats that are more interactive, and allow users to explore content as they want to.
Fun Fact
12. Finally, tell us one thing someone would NOT be able to find about you from looking at your social media profiles.
Not many people know this actually, but I used to have my own radio show when I was at college. I volunteered for a couple of years at a local hospital where I hosted the radio show on Monday nights. That was back in the day, when I wanted to work in the music business! I'm pretty sure no one was listening, but yeah… I was a radio show host (very small one) back in the day!
Absolutely brilliant interview Michelle! Thank you so much! 
If you loved Michelle as much as we did,  she will be featured in our Tweetchat this Sunday, June 12th at 8pm – 9pm (GMT)! Join us on Twitter, for your chance to chat and ask  Michelle questions this Sunday! We look forward to seeing you there!
---
You might also like
---
More from Interviews
---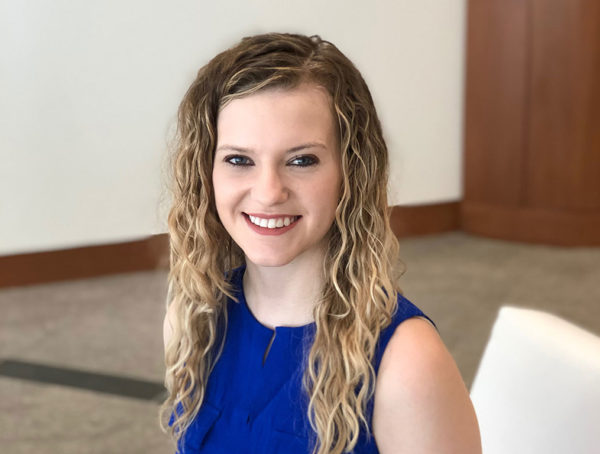 Please welcome this week's 12 Questions Expert Spotlight guest, Social Media Marketing Manager at Forrester (SiriusDecisions Product Line), Claire Kennedy.