Social media and the campaigns that drive brand success, are nothing without the people who make things happen!
Each week we profile one innovative industry executive and get them to answer 12 questions. Then, we share their insight with you!
This week, we take you to the Far East – to Astronaut China – an agency that "combines western advertising concepts with China's marketing insights and advanced data processing technology". We will be talking with Founder and Executive Creative Director, Michael Kaltenhauser, at the forefront of China's digital marketing. So with that…
Hello Michael!
Hello Linleigh!
So, a bit about me before we dig in… I have been living and working in China for about 7 years now, where I started Astronaut in Beijing. And quite excitingly, we've been recognised as part of the Hong Kong agency, Pico TBA. Here at Astronaut, we focus on digital marketing, digital integration for offline situations, and data analysis for social audiences. Clientele ranges from the automotive, airline and tourism industry.
Previously, I worked in both central Europe and London, at a number of world-renowned agencies. McCann Erickson, Wirz BBDO, Wunderman, and Young & Rubicam.
Fabulous!
It is also important to note that Michael is very well-known in the industry, as his work has been published in several advertising books and magazines. He has also received numerous awards. For example, an Effie and an Art Directors Club Award. Furthermore, business and tech website Business Insider has placed him amongst the world's most 30 creative heads in social media marketing.
Michael houses a passion for tech, and showcases it in his work, giving Astronaut the direction to merge both disciplines into a new way of creating marketing solutions!
You can't wait to hear his insights, right?! Well let's crack on then!
About Social Media In General
1. Which is your favourite social media platform?
Living and working in China, my favourite is of course WeChat. It's a lot more than a social platform – it's part of people's lives. A good friend of mine just recently discovered that he did not have his wallet with him for the past three days. He thought it was in his bag but because he does every(!) payment with WeChat, he wasn't aware of it. Anything from taxi rides, to buying milk. Also, if you want to send something to a friend – a message, money, a voice snippet, films – it's all done with this app. Brands use it as promotion tool to communicate with their customers, as an offline interaction tool (it supports iBeacons) and a lot more. It has developed into something which reaches into people's daily lives in a way WhatsApp and Facebook can only dream about.
2. Which social platform is used most by your brand/agency?
Here in China we use mostly WeChat and Weibo.
3. In your opinion, what is the future of social media, and which platforms do you think will lead the way?
I think there needs be a split between peer-to-peer communication and brand-to-customer communication. There is no point for social platforms to want to make money from brands while keeping the environment not too attractive for brands, because they don't want to disturb users. Real brand communication platforms would be a lot better. Customers and brands would be better off that way – it doesn't exist yet, but maybe an entrepreneur is reading this.
About Great Social Media Campaigns
4. Please tell us about the one social media campaign you liked the most this year.
I liked the video for Dianping (a peer-to-peer recommendation app in China)! It was a spoof product demonstration video that showed an app called App Mixer. The demonstration showed that users could drag and drop their favourite apps into App Mixer to create a new hybrid app. People first thought it was real, and watched it millions of times in just a few hours.
5. What about the latest campaign your brand or agency was involved in?
We've done an innovative campaign for Star Alliance in China, where participants could show appreciation to peers, family members or business colleagues who have achieved something outstanding. The campaign was called 'You make a difference', as often people who have achieved something (quite often though hard work) are influencing the people around them positively. The campaign created a stream of honest and touching messages where people showed the sort of appreciation which often is not voiced at all.
6. What is the most important thing brands and agencies must keep in mind, in order to build a successful social media campaign?
It needs to be relevant to the brand's message. Sometimes social campaigns are interesting or funny, but it's not clear what the takeaway is. If it's not guaranteed that the right message will come across, then it's a waste, even if many people have participated.
7. In your opinion, which is the most important KPI to watch during a social media campaign?
Reaching the right people, instead of as many people as possible.
About The Future Of Social Media Marketing
8. What will be the role of social media in the marketing mix of the future?
I believe that brands should look more for like-minded accounts to co-operate, aiming to reach new audiences, even without necessarily making everybody their own follower – Instead of telling an audience the same or similar messages over and over again.
9. What would you say is the biggest obstacle within the field of social media marketing
Many clients are wondering if they're getting enough value out of the hard work.
10. If you had to give one piece of advice to someone who has just started out in the industry, what would it be?
Huge numbers are not always the best outcome – otherwise we would all do "four bunnies in a glass" videos.
11. In your opinion, which is the "ad format of the future"?
Giving consumers complete control about what they want to receive from advertisers, and what information (even much more detailed than now) they want to share with brands.
Fun Fact
12. Finally, tell us one thing someone would NOT be able to find about you from looking at your social media profiles.
It's this one unbelievable and scandalous secret about myself which even my mother doesn't know.
---
You might also like
---
More from Experts Talk
---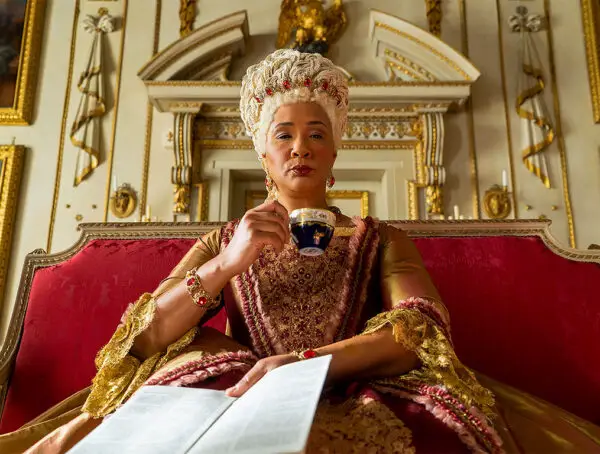 A new musical could soon come to life on TikTok, WhatsApp users are flocking to Signal and Fiverr will run …