Social media and the campaigns that drive brand success, are nothing without the people who make things happen!
Each week we profile one innovative industry executive and get them to answer 12 questions. Then, we share their insight with you!
This week we talked to Mashable UK's Social Media Editor, Maya Ninel Robert!
Hello Maya!
Hello! As Linleigh said, I am the Social Media Editor at Mashable here in London, a role that encompasses social media strategy, audience growth, and journalism. Before starting at Mashable I worked on the digital team at book publisher Pan Macmillan.
Short and sweet, just how we like it! Excellent! So let's get right to the nitty gritty!
About Social Media In General
1. Which is your favourite social media platform? 
Personally, I'm a great fan of Facebook, although I find Instagram very soothing. I mostly follow photographers from around the world, who I admire. I love to log on and see beautiful images from different locations. I'm also a fan of Snapchat – I love the little snippets of other people's everyday lives.
2. Which social platform is used most by your brand/agency?
Mashable is often an early adopter on social media platforms, so we exist in many guises… but it depends on the content and format of course. We have a great Snapchat and Instagram presence, have lots of fun on Viber, and have a fantastic audience on Facebook and Twitter.
3. In your opinion, what is the future of social media, and which platforms do you think will lead the way?
I'm very interested in the evolving messaging platforms like Viber and Line, and how they will impact global communication and social media marketing. The future of social media is difficult to predict, but visualisation and short-form digestible videos seem to be making a solid dent in the struggle for audience attention. I'm particularly interested in how live-streaming will play a part in the future of social media marketing, and how companies will seek to monetise this kind of content. I'm excited to see some really interesting ideas using this medium.
If you like our stories, there is an easy way to stay updated:
Follow @wersm
About Great Social Media Campaigns
4. Please tell us about the one social media campaign you liked the most this year 
It's not strictly a campaign, but with the current volatile political climate, the way politicians are using social media to communicate and market to the electorate is fascinating to me. Social media has completely changed how we do politics, and what we expect from the people who we elect.
5. What about the latest campaign your brand or agency was involved in?
One of my favourite Mashable partnerships took place earlier this year with FilmBuff. We partnered to distribute the documentary CodeGirl, a film by award-winning director Lesley Chilcott, across our social channels, as well as on site and on Mashable's AppleTV app. Over 80% of app developers are male, and being able to help promote a documentary that chronicles girls around the world as they develop apps for a global competition was a thrill – and if you haven't seen it already, you need to check it out here.
6. What is the most important thing brands and agencies must keep in mind, in order to build a successful social media campaign?
Lead with the audience. You may be tying in many factors, from many different areas internally, but companies are rarely structured in a way that mirrors the way audiences behave. Audiences are increasingly savvy, vocal, and active; and don't care about your goals. It's our job to care about theirs.
7. In your opinion, which is the most important KPI to watch during a social media campaign?
Engagement is a good KPI that encompasses multiple metrics and a key indicator of the success of a campaign. It's also a KPI that can give you key insights into the format of your messaging, what you should change, and how. For example, whether something is shared but underperforms in clicks, t's viewed but not shared, or commented on and not clicked, these are all clues about your content, and important to consider in the evaluation that takes place during a campaign.
About The Future Of Social Media Marketing
8. What will be the role of social media in the marketing mix of the future?
Essential. Fully integrating social media in the beginning of campaigns, rather than as a afterthought, and understanding audiences and behaviours across all platforms is so important, even before a campaign is constructed.
9. What would you say is the biggest obstacle within the field of social media marketing?
Part of what makes social media exciting, is that it's an ever-changing medium. Platforms are born, grow, can disappear, change their algorithm, or audiences as this is a lot for marketers to keep up with. But I'm excited about how much there is to explore, how great content can really shine, and the endless innovative possibilities there are for marketers.
10. If you had to give one piece of advice to someone who has just started out in the industry, what would it be?
Social media should be part of the plan from the grassroots, so you will need to have a relationship with people across the company, to understand what they do, and why; and how they do it. It's also important to demonstrate value. Not everyone understands the role social media plays in audience, branding and tangible outcomes, so I've always been keen to demonstrate how my job impacts the company and our combined goals.
11. In your opinion, which is the "ad format of the future"?
The ad format of the future will come in multiple forms because it won't just exist in one or two. Therefore, adaptability of campaigns is key. Ads will be built to exist natively on a wide variety of platforms in multiple forms. Beyond that, my motto is:
[quote]make great content and they will come[/quote]
Fun Fact
12. Finally, tell us one thing someone would NOT be able to find about you from looking at your social media profiles.
I have a book addiction that is bordering on embarrassing. I can throw anything away but never a book. I have more than I'll probably ever have time to read but just looking at them brings me a secret kind of joy.
Fabulous! Thank you so much! Stay tuned for our Tweetchat with Maya this Sunday at 8pm BST, where she will answer all the questions we know you are just dying to ask!
---
You might also like
---
More from Experts Talk
---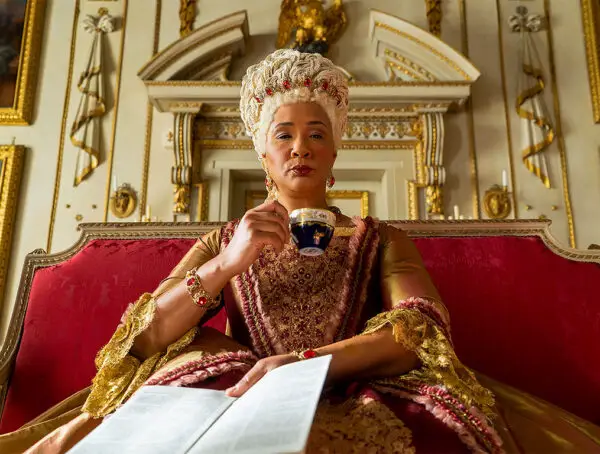 A new musical could soon come to life on TikTok, WhatsApp users are flocking to Signal and Fiverr will run …