Social media and the campaigns that drive brand success, are nothing without the people who make things happen!
Each week we profile one innovative industry executive and get them to answer 12 questions. Then, we share their insight with you!
This week we take you to the west to Salt Lake City, Utah, where Social Media Manager at Sack Lunch Productions, Maxwell Christen, spills the beans on his social media insights!
Hello Maxwell!
Hello, Linleigh! I am excited to geek out over social media marketing with you! I'm the Social Media Manager for Sack Lunch Productions in Salt Lake City, Utah. We're an event company putting on large-scale productions like Slide the City, Color Me Rad, The Dirty Dash, Lantern Fest, and more in the works for 2017. We've executed over 130 events and over 45 franchised events worldwide! Before joining Sack Lunch, I worked for a marketing and advertising firm, MRM McCann, and in social media strategy for jewellery companies, salons, bars/clubs, and car dealerships – I've had some of my campaigns and projects featured on social media marketing blogs and sites!
About Social Media In General
1. What is your favourite social media platform?
I know it isn't an industry favourite, but I can (and continue to) spend countless hours on Behance. I am a strong believer in someone running with an idea and using their creative freedom to grow something. For lack of a better term, I find Behance to be 'neat!'. There is a tremendous amount of talent and creativity showcased on Behance, and it encompasses multi-directional creativity from graphic design and photography, and all the way to typography. I love being a voyeur on this platform, exploring each person's beliefs and passions.
2. Which social platform is used most by your brand/agency?
Facebook, absolutely. Facebook is the most user-friendly and accessible platform to gain success and customer reach. We extend our reach further with targeted advertising to specialised demographics. Since we highly focus on events, we use Events Pages to directly target conversations with people in every city we visit. This leads to higher ticket sales. In addition to Facebook, we have a significant presence on Instagram, Twitter, Snapchat, Pinterest, and other platforms.
3. In your opinion, what is the future of social media, and which platforms do you think will lead the way? 
I see trends in social media moving in one specific way – direct marketing. Brands and audiences are starting to grow relationships which create a real voice for brands. A few platforms are heading in this direction, but Snapchat has begun to perfect it. Snapchat leads the way since it is fun, flirty, and most importantly, direct.
Snapchat geo-filters have been wildly successful at our events, reaching tens of thousands of users in minutes. Our customers share their experience (humble brags) but we add our mark to every share. People actually enjoy it.
About Great Social Media Campaigns
4. Please tell us about the one social media campaign you liked the most this year. 
It's not as much a campaign as a personality, and each time I divulge my guilty pleasure I get gawked at. But the campaign I enjoyed the most this year was for Denny's! Denny's Twitter has been crushing it all year long. It is so hilariously silly and addictively absurd, that I check it daily to see what new 'waffle meme' they've created. There are a lot of 'weirdos' in the world, and Denny's created a voice that sells itself. Edgy and entertaining equals memorable.
5. What about the latest campaign your brand or agency was involved in? 
Our biggest campaign initiatives have been through blogger outreach. Social media influencers and bloggers are extremely valuable to our brands, and instead of spending large budgets towards on a particular advertisement, we can bring more personality and customer draw to the events with our blogger guest. It makes it feel like you already have a friend joining you at the event.
In our latest campaign, I have been working with a style blogger who created a dress designed to light-up. She completed a photo shoot at our Lantern Fest event. We developed the campaign 'story' from the creation of the dress, leading up to the event, on our blog and shared promo codes and the Lantern Fest experience afterward! We will promote and advertise the blog feature targeting our 90% female audiences in cities we are coming to, in weeks leading up to the event.
This campaign was so wildly successful, we are projecting to have local bloggers from every event city guest-host a Facebook live stream and Snapchat and Instagram stories takeovers from these local celebrities in 2017. Branded voice is important – a public figure to show off with us only confirms how entertaining and exciting our events are!
6. What is the most important thing brands and agencies must keep in mind, in order to build a successful social media campaign? 
You have to remind yourself every day about who your audience is. It is easy to grow the voice of the brand, but it is very challenging. Also, it takes a lot of data monitoring to understand the personality of your audience. Though you may find something funny or entertaining, it doesn't mean your audience will agree and 'LOL' with you. I regularly watch the data on what works, and ask myself how I can better those outcomes.
A strategically important process for me is to run with as many crazy and outrageous ideas as I can fathom, then take that list and analyse what will work and what needs further development and tweaking.
7. In your opinion, which is the most important KPI to watch during a social media campaign?
This is a tough one. There are so many factors and different objectives in every post and targeted goal, but if I had to pinpoint one, it would be somewhere between engagement and response rate. Obviously, having high engagement is important, but that high engagement needs to be positive. With so many events and personal interactions, it's so important to keep the conversation going and address and satisfy the negative interactions we receive. It takes an entire team to monitor and manage those that 'troll' social media sites, as well as to make right any negative situation experienced by a customer.
About The Future Of Social Media Marketing
8. What will be the role of social media in the marketing mix of the future? 
Every company is moving towards social media. The future of social media marketing will replace newspaper, radio, billboards, and other forms of traditional media. Social media is so engaging and personal, it replaces the need for single dimensional marketing interactions. People are beginning to see a voice, and a friend, within a brand. A brand can evolve and become someone's new 'Facebook friend' in a sense. For Sack Lunch Productions, we want our audience to see us as their friend who has a killer party coming to their city.
9. What would you say is the biggest obstacle within the field of social media marketing?
The biggest obstacle happens to be my favourite aspect of working in social media; platforms are forever growing and changing. Facebook is updating weekly, algorithms are changing daily, and new platforms are initiating in real time. The best way to conquer this obstacle is to embrace social media's fluidity and closely watch, grow, and respond to what social media has become. There are many career fields that don't experience change and updates like social media. It's this constant change and continual exploration into uncharted waters which makes it so exciting.
10. If you had to give one piece of advice to someone who has just started out in the industry, what would it be? 
It is going to take time, patience, and 24/7 awareness and commitment. Social requires you learn each part of the business, and implement your marketing objectives towards your company outcomes and financial goals. Also, starting at what someone may think is the 'bottom' isn't a bad thing. Everyone has to begin somewhere; otherwise, you have nothing to prove at your next interview.
11. In your opinion, which is the "ad format of the future"? 
Brands and platforms still have great advantages to grow with, but it will involve 'creating a lifestyle' with social media. There won't be one direct way to market through social media, but it will take a keen eye and complex marketing strategy to stay competitive. It starts with engaging friends and family, to lead to continued growth and engagement within that brand. A friend's opinion is stronger than a stranger's opinion, and our job in marketing is to get your friends obsessed with the entertainment we bring.
Fun Fact
12. Finally, tell us one thing someone would NOT be able to find about you from looking at your social media profiles.
Oh geez, Linleigh! My social media is more professional now as it's a representation of my work, our career field, and this industry. But, if I have to admit something, I spend useless hours teaching my puppy tricks she will never need, or use in her career *laughs to self*. She is getting good, but isn't as proficient as I'd like, considering the amount of time I invest in developing her performance skills!
Haha. Incredible! Well thanks for the fabulous insight, it was such a pleasure!

---
You might also like
---
More from Experts Talk
---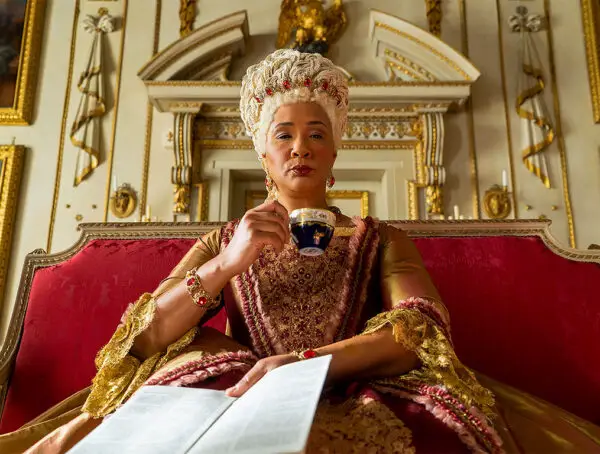 A new musical could soon come to life on TikTok, WhatsApp users are flocking to Signal and Fiverr will run …