Social media and the campaigns that drive brand success, are nothing without the people who make things happen!
Each week we profile one innovative industry executive and get them to answer 12 questions. Then, we share their insight with you!
This week, we jump back across the pond to the USA, where I spoke to the brilliant Group Director of Social and Content Strategy at Campbell Ewald, Lora Stock.
Hello Lora!
Hi Linleigh! As you said, I am the Group Director of Social and Content Strategy for the Detroit, LA and NY offices here at Campbell Ewald.
I'm a next-gen storyteller with more than 10 years of experience helping some of the world's most-loved brands (Cadillac, Minute Maid, Frito-Lay and Travelocity to name a few) find their voice in the social space.
Addicted to all things content, I focus on people, data and process as a foundation for brand-building social executions and campaigns.
Off the clock, I can be found writing what I hope will be a wildly-popular, bestseller on social media, debating the merits of Helvetica with my creative director husband, Ken, and spending time with my wonder mutts Sophie, Chloe and Darby.
About Social Media In General
1. Which is your favorite social media platform? (please briefly explain why)
I'm a visual person, so Instagram really "speaks" to me. Plus, I enjoy the purposeful overuse of hashtags. #WeRSM #CEDet #CENY #CELA #AgencyLife #WorkFlow #TooManyHashtags #InstaHashtag #AlwaysOn #Hashtag #NoFilter #WorkHardPlayHard #DailyGrind #AdLife
2. Which social platform is used most by your brand/agency?
The channels we manage for our clients run the gamut from Snapchat to more traditional platforms like Facebook. Yep, you heard that right. I just called Facebook traditional.
As an agency, we've also been having a lot of fun using Snapchat Geofilters for internal events and celebrations.
3. In your opinion, what is the future of social media, and which platforms do you think will lead the way?
Beyond publishing content and providing customer care, social media can be used to identify shifts in culture and trends that can both inform, and inspire, creative. Plus, there is a very real opportunity to identify what works, and what not so much – a chance to hone your message, and get it right!
Platforms that actively listen and respond to user needs will lead the way. Those that choose not to evolve, will fail. RIP Vine.
About Great Social Media Campaigns
4. Please tell us about the one social media campaign you liked the most this year
I really like what Lowe's has done with their In a Snap series. The content is fun, bite-sized and they get bonus points for using the tap functionality on Snapchat, in an unconventional way.
5. What about the latest campaign your brand or agency was involved in?
We just recently launched the Travelocity Travel for Good Voluntourism Giveaway, which offers wanderers the chance to win a dream "voluntourism" trip, and donation for their favorite charity – and the campaign exists entirely on social media! Travelocity social channels promote the giveaway, Facebook Canvas Ads tell a richer story by celebrating previous winners, and entries can be submitted via Tumblr or Twitter.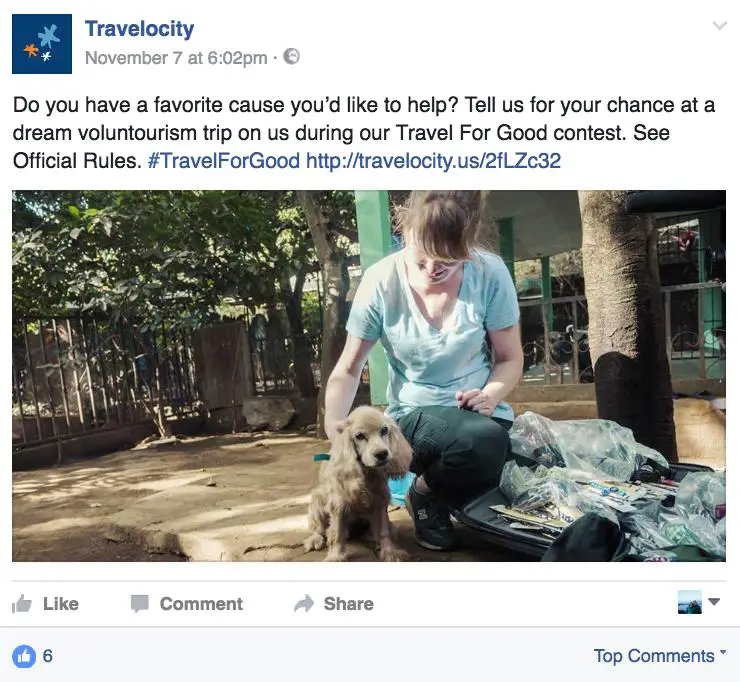 6. What is the most important thing brands and agencies must keep in mind, in order to build a successful social media campaign?
Put people first. At Campbell Ewald we always start with a customer experience journey map or CXJM. Identifying mindset and user behaviors upfront makes it so much easier to create content that provides value and reaches people in their digital hangout of choice.
7. In your opinion, which is the most important KPI to watch during a social media campaign?
The KPI that you agreed to prior to execution. If you are running an awareness campaign shifting to engagement measurements midstream is a bad idea. Yes, even if they happen to be more favourable…
About The Future Of Social Media Marketing
8. What will be the role of social media in the marketing mix of the future?
Social will continue to gain incremental shares of the marketing mix, however, as the landscape becomes more and more crowded, brands need to focus on the channels that resonate best with their audience.
9. What would you say is the biggest obstacle within the field of social media marketing?
Although the business of social is more than 10 years old, hiring is tough. You need creative hybrids that are empathetic listeners, have an eye for detail and a love of technology. People like that can be hard to find.
If you have what it takes, email us at campbell.ewald@c-e.com <shameless plug>.
10. If you had to give one piece of advice to someone who has just started out in the industry, what would it be?
In the social space, we are programmed to seek and destroy "unauthentic" content. So… be able to tell a compelling story, but please avoid rhetoric.
Oh, and always send a thank you note or email after an interview. Mom and Dad got that one right.
11. In your opinion, which is the "ad format of the future"?
I think it's less about format and more about context. Experiential is great because it blurs the line between the social space and real world moments. Anything that can do that well, has a place in my heart, and my content strategy.
Fun Fact
12. Finally, tell us one thing someone would NOT be able to find about you from looking at your social media profiles.
I adore old cars and drive a 1968 Jeepster Convertible. Old cars make new friends, and my ride is definitely a conversation starter.
---
You might also like
---
More from Interviews
---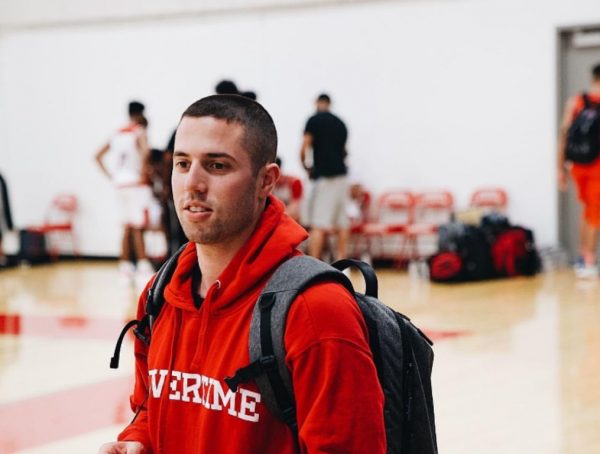 Please welcome this week's 12 Questions Expert Spotlight guest, Head of Social Media at Overtime, Thomas Weingarten.Thomas is an all-in …