This week, we are headed to Birmingham (UK), where I had the opportunity to chat with the Head of Social Media and Community Management at Connecting Element – Kirstie Smith!
As usual, you can listen to the podcast, or catch the nitty gritty below!
Before we kick things off, let's find out a bit about Kirstie, and how she got into social!
She's been in the industry for about 5 years now, and kick-started her career in digital marketing. She wasn't always a digital marketer. In fact, she studied Graphic Art and Design in Leeds, and focused the early years of her career in retail, in London. With a change of heart, she found herself back in Leeds working for First 10.
Dropped right in the deep end, she had to learn digital marketing from scratch, and she got hooked! As an ambitious young professional, she ran her own online homewares business on the side, making and selling art from home. This furthered her understanding of business, e-commerce, email, and of course social media.
She now lives in Birmingham, and works for a full-service digital agency called Connecting Element. There, she heads up the social media and community management team. In her spare time, she also managed to do a post-grad diploma in digital marketing from the DMA, which lead to the launch of a blog with her friend Jacky– 'Two Social Girls'. The two even created a chatbot that lives on their Facebook page. Check it out here!
About Social Media In General
1. Which is your favourite social media platform?
Like the brands I look after, my personal social media activity has a strategy. Each channel has its own purpose – or in my case… definition!
Facebook: For family– it's where I put out my "mum content" so she can see what I'm up to! My Instagram, I don't have one feed… I have three; 'Two Social Girls', my personal account that I use for homewares, and one for my cat! My Instagram feeds allow me to still showcase my inner artist. And I LOVE Instagram stories, because they allow me to create a little bit of art every day! Snapchat equals Bitmojis! I love a good Bitmoji! LinkedIn is where I go to pretend I'm a bit grown up and showcase my work. Pinterest… I use it for social selling.
And finally, I use Twitter for work, and digital news.
So, I don't really have a favourite platform, because I have a platform for EVERYTHING. Each platform even represents different groups of people in my life!
2. What social media platform is used most by your brand/agency?
For our clients, Facebook. That would be the main channel for that. Facebook's ad formats allow us to really get creative when it comes to events, offers and videos. So, that works really well! That said, we are still HUGE advocates of Twitter. We use it as a means of listening/incoming content and it's our go-to platform for customer service.
In terms of paid/owned and earned, we find that our paid/owned investment sits on Facebook, whereas our earned activity really lives with Instagram and Twitter.
3. In your opinion, what is the future of social media and what platforms will lead the way?
I think it's Facebook. Let's face it, Facebook wants to rule the world, and it's winning. However, trying to keep up with Facebook updates – and more specifically, all of the new Messenger add-ons – is a constant challenge. I mean, Facebook's end goal is to really have everything in one place, So far it has succeeded. Just look at Messenger's capabilities: voice calling, video calling, games in Messenger. And Messenger extensions are rapidly developing. You can now even make and send plans, pin locations to track friends (or visa versa), and one I came across just the other day… you can now create group playlists using Spotify. It really is becoming a one-stop shop!
About Great Social Media Campaigns
4. Tell us about one social media campaign you liked most this year.
I really enjoyed Hendricks Gin's: 'Cultivate the unusual' campaign. Launched in June for World Cucumber Day (I'm pretty sure they made up), the campaign encouraged consumers to 'grow their own cucumber,' giving people tips and tricks to 'cultivate' and bond with their cucumber.
If you didn't want to grow your own, you could even adopt a cucumber from 'The Hendricks's Cucumber Adoption Service,' give it a name, and be updated on its progress via a Facebook chatbot. It was just a really quirky campaign that had a tone of voice to match! Slightly reminiscent of a Tamagotchi from back in the day! I loved it!
5. What about the latest campaign your brand or agency was involved in?
For those of you who are 'Love Island' viewers, you'll know what I'm talking about when I say: "I used to be in Blazin Squad". For those of you who don't, I am helping 'Blazin Squad' (former British Hip-Hop boy-band) launch their social media channels for a reunion show! Check out the start here. It will certainly be a fun one!
6. What is the most important thing brands and agencies need to keep in mind, in order to build a successful social media campaign?
So there are a few things really, but first and foremost, social networks are for people, not brands! It isn't a free marketing platform – it is where people go to hang out with their friends and peers. Respect that. Add value.
And secondly, skip the shiny tactics, and really understand what you want to achieve. Social media may be only a part of the puzzle, but the more you know and understand your audience and objectives, the better.
7. In your opinion, what is the most important KPI to watch during a social media campaign?
The most important KPI will always be based on what you are trying to achieve – your objectives. So, for us, we split KPIs into two categories: Brand-driven KPIs and consumer-driven KPIs. Brand-driven KPIs include things like impressions, engagements, conversions; consumer-driven KPIs include things such as mentions, the sentiment of conversation, and how people are engaging with us.
But as I said, KPIs are campaign-specific. Awareness campaigns should track reach, impressions, etc. Consideration campaigns should track views, fan/follower acquisition, and clicks. Conversion campaigns should track leads, sign ups, sales. Loyalty campaigns should track referral, engagement, unlike/follows.
About The Future Of Social Media Marketing
8. What will be the role of social media in the marketing mix of the future?
For me, it's probably one of the most important parts of the marketing mix, and I may be biased. We do however need to remember that it is just one part of it. You can't rely on social media for everything. But it is certainly here to stay. *touch wood*
I am very lucky to be a part of this ever-changing industry!
9. What would you say the biggest obstacle is in the field of social media marketing?
The biggest obstacle I have found, is that not everyone has adopted social media the way that I have. What I mean by this, is that there is sometimes a struggle to get clients to believe in the benefits of social media. In many cases, we have actually had to prove what we can do on social, before we are allowed to run off and create crazy campaigns. So, for me, it is getting that initial buy-in from clients.
10. If you had to give one piece of advice to someone has just started in the industry, what would it be?
In the words of Gary Vaynerchuk: "Just do it yourself." Find something you are really passionate about, even it is really niche, put yourself out there, and create something. A blog, a website report… There are people out there who want to listen. Go and find them! Live and breathe social media. Test it. Do it yourself. Get stuck in at the deep end. Only when you do, will you truly believe in it. When it comes to talking to clients, you HAVE to believe it and be confident in it. The only way to do that, is to make it your life!
Also, definitely don't leave work before your boss! If there is a project that needs to be shipped, you need to be there, ensuring that you are supporting and making it happen.
11. In your opinion, what is the ad format of the future?
#1: Influencers. They might not be the future, but they are definitely the "here-and-now." Back in the day, celebrity influencers on TV were huge. Now, influencers are so easy to come by, because there are thousands upon thousands of them across the globe. #2: Messenger: So I know Facebook has recently released the ability to advertise in Messenger. It is something we as an agency are really keen to try, and see if it's too intrusive for our audiences or not. #3: Augmented Reality. It may already be out there, and I haven't seen it yet, but how cool would it be if we could see a sunglasses advert and be able to try on the sunglasses? Or pick out a lamp, and place it in the corner of your home, and move it around?! AR has a lot of exciting opportunities, and I'm really intrigued to see what's next!
Fun Fact
12. Finally, tell us one thing someone would NOT be able to find out about you from looking at your social media profiles?
Well, I've got a bit of a secret that my mum doesn't know about! I got quite a big tattoo! She's aware of it, but she hasn't really seen it… You won't find any images of that on my social media profiles!
---
You might also like
---
More from Experts Talk
---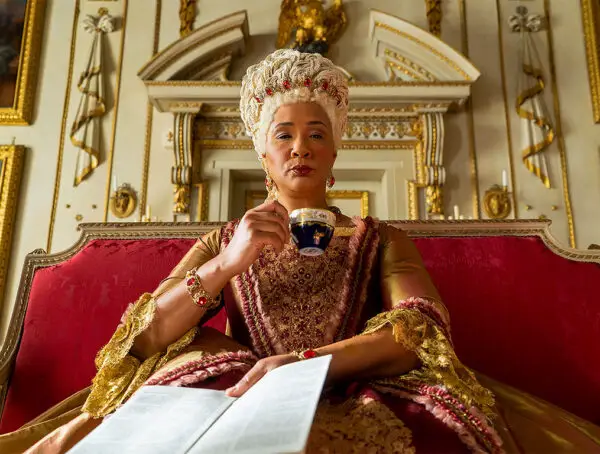 A new musical could soon come to life on TikTok, WhatsApp users are flocking to Signal and Fiverr will run …