Social media and the campaigns that drive brand success, are nothing without the people who make things happen!
Each week, we profile one innovative industry executive and get them to answer 12 questions. Then, we share their insight with you!
This week we welcome International Social Media & Content Marketing Consultant, Strategist, and Speaker, Josh Hoffman, from L.A.'s Digital Marketing Collective – Yarn! Find out how Josh fuses his love of journalism and digital marketing to become the successful social entrepreneur he is today!
Hello Josh!
Hi Linleigh! Thanks for having me! My background is actually in journalism. I studied at San Diego State University, and worked in the media industry for five years, on everything from TV and radio, to print and digital media. In 2012, I left the journalism field to start what has become an international social media and content marketing consultancy, spanning four continents. I also created The Social Media Freelancer, teaching social media marketers how to develop a six-figure income and live an unrestricted life.
About Social Media In General
1. Which is your favorite social media platform? (please briefly explain why)
Medium. For those of you who haven't used it yet, Medium combines online publishing with a social media network, which means you have built-in reach as soon as you hit 'publish'. The user-experience is the best I've seen from any long-form publishing tool. I love it and believe in it so much, I stopped blogging on my website. Now, I use a Medium publication for all my long-form publishing instead.
2. Which social platform is used most by your brand/agency?
Facebook, Twitter, Instagram and LinkedIn. Of which the latter generates the best results. I still think people – particularly freelancers and job-seekers – underestimate LinkedIn as a bona fide social media network. It's up there with Facebook, especially in the B2B space.
3. In your opinion, what is the future of social media, and which platforms do you think will lead the way?
The future of social media is 'experiential'. We're already seeing it with 360-video and virtual / augmented reality. Too many businesses are focused on their products and services, instead of the experiences that their products and services represent. Social media has allowed us to use content to make digital experiences come to life, yet most businesses still view their products and services as the 'Holy Grail'. The businesses and brands that "sell" the experience of their products and services will win in the future. Dollar Shave Club is Exhibit A:

About Great Social Media Campaigns
4. Please tell us about the one social media campaign you liked the most this year.
To be honest with you, I don't pay much attention to campaigns. There's no question that campaigns are important, and have a place within an overarching strategy, but I find that too many businesses and brands are focused on individual campaigns, instead of the overarching strategy. One campaign after the other tires consumers, and it forces you as a business to constantly "one up" yourself with every new one. That's a difficult feat in the long run – to keep coming up with bigger and better campaigns. I advise our clients to focus on developing a consistent, experiential narrative that is interesting, entertaining and relevant on a day-to-day basis. Everything else comes after that.
5. What about the latest campaign your brand or agency was involved in?
I'm really proud of the work we're doing with Los Angeles-based Westside Tile and Stone, one of the largest tile retailers in the U.S. They came to us earlier this year and wanted to elevate their brand, beyond tile and stone, so we created L.A. Home Beautiful – which celebrates the people, places and trends in L.A. home design. Currently, it's a digital magazine, but in the coming months we'll be introducing a podcast and web series! The idea is that people don't care about tile and stone on a day-to-basis, but they do care about interior design and home improvement. These are lifestyle interests. So we created something that reflects these interests, something that will engage people in the client's target market day in and day out, without shoving 'tile and stone' down their throat.
6. What is the most important thing brands and agencies must keep in mind, in order to build a successful social media campaign?
Focus on the end, not the means. In other words, focus on what your products and services represent. Most products and services are the means to a customer's end. When you focus on the end, you focus on what customers actually care about, and what they're trying to achieve by buying any given product or service. The results: more engagement and shareability – which should translate to higher sales and lifetime customer value if everything else is in place (worthy products and services, good customer service, etc).
7. In your opinion, which is the most important KPI to watch during a social media campaign?
Engagement. When you engage with someone, what you're really doing is giving people something they care about. Also, you are giving them something to which they want to dedicate their time and attention. These are the two biggest assets for today's consumer.

About the Future of Social Media Marketing
8. What will be the role of social media in the marketing mix of the future?
Social media isn't a marketing strategy; it's a way of doing business. It's a way to amplify your brand. It allows you to command more money for your products and services, without hesitation or push-back from customers. It's a way to develop relationships with new customers and strengthen those with existing customers, at scale. It's a way to add value to your customers' lives in unexpected and relevant ways. It's a way to give your customers more avenues to provide feedback, insights and opportunities for you to better serve them. This also increases lifetime customer value. It's a way to provide customers with content experiences that will maximise word-of-mouth, beyond one-to-one conversations. Last but not least, it's a way to better serve customers, boosting loyalty at a time when customer loyalty is at an all-time low.
9. What would you say is the biggest obstacle within the field of social media marketing?
The biggest obstacle within the field of social media marketing is a 'mentality', rather than being a tangible obstacle. It's the mentality that people are still trying to do business in the Service Economy. In the Service Economy, customised products and great customer service prevailed – instead of doing business today, in the Attention Economy. Attention economics treats human attention as a scarce commodity, of which each person only has a limited amount. As Brian Solis says, "In the digital space, attention is a currency. We earn it. We spend it." When businesses stop talking so much about their products and services, and start talking more about the experiences their products and services represent, they'll start attracting more attention. More attention means more opportunities for sales and loyalty along the customer journey.
10. If you had to give one piece of advice to someone who has just started out in the industry, what would it be?
Don't approach social media as a marketing tool; approach it as a way of doing business. It includes marketing, but isn't limited to it. Many people fail to realise that social media also includes media planning and strategy, storytelling, customer experience, as well as branding and positioning.
11. In your opinion, which is the "ad format of the future"?
Native advertising. As they say, the future is already here.

Fun Fact
12. Finally, tell us one thing someone would NOT be able to find about you from looking at your social media profiles.
I'm a sucker for coffee ice cream.
Fabulous! Thank you so much Josh! Such a pleasure to talk to you!
---
You might also like
---
More from Experts Talk
---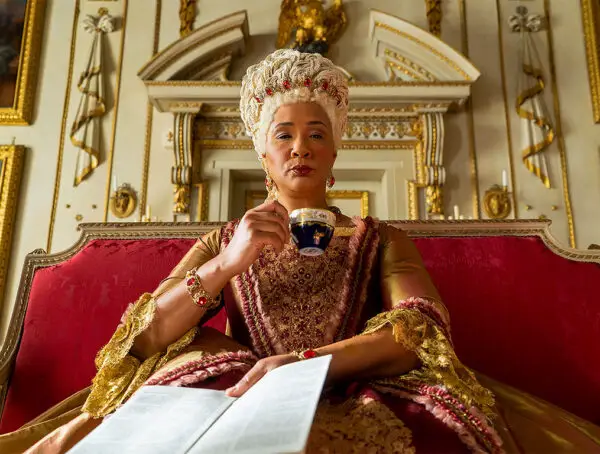 A new musical could soon come to life on TikTok, WhatsApp users are flocking to Signal and Fiverr will run …