Social media and the campaigns that drive brand success, are nothing without the people that make things happen!
Each week we profile one innovative industry executive and get them to answer 12 questions. Then, we share their insight with you!
This week, we "tantalise your tummies" with a guest whose job makes foodies everywhere jealous… This week, I would like you to meet Jonny Excell, the Head of Social Media at Jamie Oliver Media Group!
Hello Jonny!
Hey Linleigh! So, I've found myself working in one of social media's favourite things – food! As you said, I'm the head of social media at the Jamie Oliver Media Group. My team has a fairly broad remit, and we could be covering anything from helping Jamie out with some creative ideas for his personal channels, creating content for our FoodTube and DrinksTube channels, working with our restaurant group on their channels, or driving Jamie's public campaign agenda in social media.
About Social Media In General
1. Which is your favourite social media platform? (please briefly explain why)
Instagram. Whatever you think about how much it's changed since it was just a filter app with square photos – the creativity and essence of the platform hasn't really been lost. If you look around at what's happening in the world in 2017, bad news feels like it's never more than a click away on other channels. Instagram gives you a real sense of escapism because it can be such a positive place.
2. Which social platform is used most by your brand/agency?
If we were going to pick one, we'd probably go with Facebook. Our audiences are generally the same size across platforms, but the way Facebook's been fine-tuned as a content delivery platform over the years, means we really see the best results there. And it's probably not a surprise that Instagram's catching up
3. In your opinion, what is the future of social media, and which platforms do you think will lead the way?
Eventually, there must be a point where the market for social networks gets saturated, and they have to pivot beyond just being platforms for content. If you look at something like Facebook Messenger, not as an app that people use to message each other, but one that connects hundreds of millions of people on a closed platform – you open up loads of creative opportunities to activate them, and to deliver all kinds of new services between brands and people.
About Great Social Media Campaigns
4. Please tell us about the one social media campaign you liked the most this year.
One that sticks out for me right now is This Girl Can. I think the best social media campaigns aren't ones that start out as campaigns just using social platforms for amplification. They're the creative ideas which tap into a person's mindset and compel them to tell somebody else about it. These days, it's probably the narcissistic elements in people, that drive social – people sharing stuff because they think it really says something about them personally, and the attitude of This Girl Can really works with that.
Check out their most recent ad:
https://www.youtube.com/watch?v=cmWbnMg5UFs
5. What about the latest campaign your brand or agency was involved in?
With Jamie it's probably been the public campaigning side of things that I love the most – the way we're using social media to raise awareness for causes, and to change people's lives, is quite refreshing – away from your usual business objectives.
Yeah! 3 weeks to go until the #UKCEOCookOff & we've raised over £150k to tackle obesity, hunger and food waste! https://t.co/KtygtFIeDy pic.twitter.com/ZNKp1OGirE

— Food Revolution (@FoodRev) February 28, 2017
6. What is the most important thing brands and agencies must keep in mind, in order to build a successful social media campaign?
Probably what I mentioned earlier around tapping into some element of a person's mindset, and knowing what makes your audience tick so you can build a creative idea off the back of that. You really have to think about the reasons why people share things, or engage. That reflects an element of their identity –  showing them in a certain light, or even just making them look good.
7. In your opinion, which is the most important KPI to watch during a social media campaign?
This completely depends on what you're trying to do. A brand campaign KPI around awareness and sentiment is obviously different to a direct response campaign where you're looking at conversions. The one thing I think any business would benefit from, is understanding the kinds of things people are saying about you. Are you liked or disliked? Are there specific things about your product that are annoying people, or does everyone just love "instagramming" your shop's cupcakes? Then use that information to inform your business a bit more.
About The Future Of Social Media Marketing
8. What will be the role of social media in the marketing mix of the future?
As the data on each platform gets more sophisticated, and the kinds of ad formats they have, are more finessed, I'd see social taking ad spend away from other digital channels – like display. This will happen more and more, as brands get a bit brighter about making sure content works in the context of people's feeds.
9. What would you say is the biggest obstacle within the field of social media marketing?
The biggest challenge with getting results on social, is just the sheer volume of content you're competing with for attention – there are hundreds of thousands of updates every minute on Facebook so why should someone care about yours, ahead of something else? Beyond that, it's probably the control that each platform has over your audiences, meaning that what you do today works but tomorrow an algorithm tweak might need you to change your approach.
10. If you had to give one piece of advice to someone who has just started out in the industry, what would it be?
I'd start out on the front line of social – starting conversations, getting to grips with what people react well to, and the kinds of content that resonates. There'll be a million experts on the tools and ad products to deliver effective social plans, but that doesn't mean anything if you don't have a really in-depth understanding of how or what a social audience wants.
11. In your opinion, which is the "ad format of the future"?
It's probably already here in a few ways, but as each platform's data and targeting capability gets more and more sophisticated, it'll be more and more about personalisation. There'll always be a place for big, bold brand advertising, but the things that are enhanced, will be around direct response capabilities.
Fun Fact
12. Finally, tell us one thing someone would NOT be able to find about you from looking at your social media profiles.
Until really, really recently you probably wouldn't have been able to tell I worked in a food-oriented business. I've had to up my #instafood game since starting this job though.
---
You might also like
---
More from Interviews
---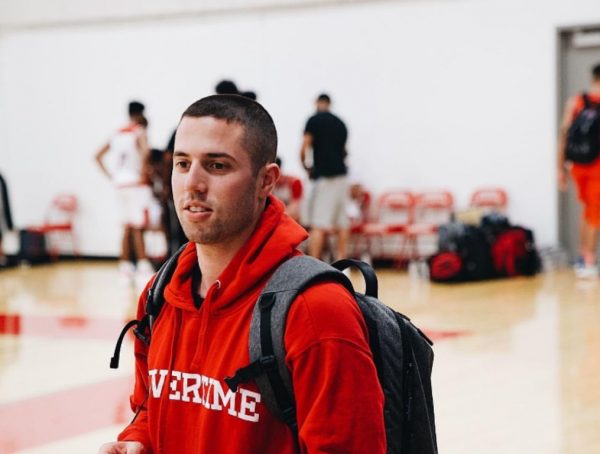 Please welcome this week's 12 Questions Expert Spotlight guest, Head of Social Media at Overtime, Thomas Weingarten.Thomas is an all-in …