Social media and the campaigns that drive brand success, are nothing without the people who make things happen!
Each week we profile one innovative industry executive and get them to answer 12 questions. Then, we share their insight with you!
This week I had the opportunity to chat with someone who the FastCompany and The New York Times called "Social Media Hell Raiser". Let's put together a big warm welcome to none other than, Mr. Jon Morter!
Hello Jon! Always a pleasure.
Hello!
Jon is best-known for his gatecrashing of the music industry in 2009, with his phenomenal 'Rage Against The X Factor' campaign, sweeping Rap/Metal band Rage Against The Machine into the sought-after UK Christmas No.1 position in the charts, as well as raising over £160,000 for charity. A Guinness Record for downloads was broken, plus Facebook gave him his own personal member of staff to assist with the 1.6 million group-members he had amassed in just under 4 weeks. This success opened the door for Jon to work on campaigns for some of the biggest artists in the industry, including Nirvana, Sex Pistols, Rod Stewart and David Essex, working on a No.1 album for The Rolling Stones, Rik Mayall's 2010 World Cup single (which incidentally Jon campaigned for again after Rik's death, making the UK No.7 spot in 2014), Eagles of Death Metal, and the 2012 Christmas No.1 campaign for The Justice Collective.
Another of Jon's brilliant accomplishments that has gained him notoriety in social media was the creation of the 'Condescending Corporate Brand'; a fake company (referred to as the 'Spinal Tap' of social media) which only exists within Facebook and Twitter, cheekily lampooning large companies who try to 'do' social media, yet seem to get it spectacularly wrong. To date, this 'company' has caused riotous debates, resignations, offers of purchase from foreign shores, walkouts, the outing of brands using fake followers, and have given Jon the title of "Social Media Hellraiser".
Jon has spoken to audiences far and wide, including the BBC, Facebook, Unilever, Peter Jones Enterprise Academy, many universities and the Reading & Leeds Festival. He has even spoken next to the Temple of the Olympian Zeus in Athens, Greece. He has also appeared in numerous 'list' shows and documentaries on TV, has appeared in Channel 4's 'Big Fat Quiz of the Year', made a special guest appearance in two movies, acted in a TV advert, and was even accused of being 'The Milk Tray Man' by comedian Jack Whitehall! He isn't… by the way!
So now let's pick his brain a bit, and get to know the "Jon Morter of social media".
About Social Media In General
1. Which is your favourite social media platform? (please briefly explain why)
I would definitely still have to say Twitter. Its just brilliant. I mainly use it for listening. I don't tweet that often actually. It is just a really great platform to find out information, trends, and more. I think Twitter is still definitely my favourite, although I couldn't do anything without Facebook. Those are really the two that stick though. I really enjoy playing around with Instagram, as well as having a go at Snapchat. Pinterest is a definite NO for me, as I find it really boring. Actually as much as I do LinkedIn.
2. Which social platform is used most by your brand/agency?
Good question. I really think it depends on the campaign. I don't think there is a one-size-fits-all to a campaign; in fact, there isn't. You really sometimes have to go all-in with your gut instinct. And I don't think many people really do that – in fact they might not want to – which is understandable, but that's how I work. It's done me right so far. If I had to pick one, Twitter is always the one I have used the most, at least as a starting point. But that's not set in stone.
3. In your opinion, what is the future of social media, and which platforms do you think will lead the way?
Quite honestly, I think you can't really tell the future in social media, and I know there are futurists who talk about it a lot, and seem to earn a lot on the conference circuit, but I don't think you can fully predict what's going to happen. As long as you are where everyone else is, that's a job well done.
If you like our stories, there is an easy way to stay updated: Follow @wersm
Who is going to lead the way platform-wise? Well, Facebook is always innovating, so you have got to say it's probably going to be there. But then again, you don't know. I think the current platforms will still be there in the future. Then again, it depends on how far into the future we try to look.
What is the future of social media? I honestly have no idea.
About Great Social Media Campaigns
4. Please tell us about the one social media campaign you liked the most this year.
The one I do like, is the recent Radiohead campaign. I thought it was brilliant! It was very ballsy, and very very brave to delete all the Tweets  they had tweeted over the years. So, all that content, all that stuff they have put out there, all the conversations… all gone! Again, really really brave. They took away the profile picture and everything, and there was just… nothing left. But it got people talking! I just thought that was an incredible move, and I certainly pricked my ears up to sort of say "Well what the hell is going on here?!"; which is kind of what you want in a good social media campaign.
So for me the recent Radiohead album campaign has to be my favourite social media campaign this year.
5. What about the latest campaign your brand or agency was involved in?
I tend to get my fingers into many different pies… But I haven't really got any latest ones. As I said, I tend to be involved in lots of different things at any one time. The one I have enjoyed the most actually, is the National Pharmacy's Association which is still ongoing. The country is in danger of losing many pharmacies. This is something that I don't think people realise.
Yes, the NHS has issues, but pharmacies are really really useful. They are the first port of call for many patients (those with less serious ailments), so where are all those people going to go? A&E? We just don't need that! So, creating that awareness of how important pharmacies are, and that no we don't want these cuts, is something that I found not only very interesting, but something that almost forces people to look at.
So that is still ongoing. It's not finished by a long shot, and it's something I really thoroughly enjoyed being involved with.
6. What is the most important thing brands and agencies must keep in mind, in order to build a successful social media campaign?
This question can definitely give you different answers, based on who you ask. I have been a big stickler for this one for a long time… "Don't treat people like idiots and don't treat them like kids" . It is just condescending. I just get so frustrated with the amount of adverts I see on Facebook that are obviously targeted at me… They make me think: "Do you honestly think I'm that stupid? Do you think that I'm going to click on your advert because you're asking me whether or not I enjoyed the weather today?"  This isn't 2011 anymore!
Back in those days, this was happening a lot, but we are all a bit more savvy now. So, be true, and be honest. If you're a company that sells tractors, talk about tractors! It the honest thing, to do! Don't talk about the weather. Don't talk about the football game. If I have liked your Facebook Page, or follow your company on Twitter I want to know about tractors… Nothing else!
This is very important, in my book. It really is. And so… Is that the most important thing? In my book it is. I just appreciate a bit of honesty! Even if a brand was to say: Look we just want to sell you more stuff… That's great! I mean, Newcastle Brown Ale are classic at that. It's brilliant. I follow them. And while it probably didn't sway me into buying more of their product… actually, maybe it did! Either way, they are just honest. Look! We are just after your money! I loved it! Haha.
7. In your opinion, which is the most important KPI to watch during a social media campaign?
Again, it depends on what you are trying to achieve. In some campaigns I have worked on, awareness has been quite important. You just want to know that there are more people liking and following what you do! Likewise, in other campaigns this doesn't matter at all! It depends on the penetration, getting the product into the hands of the right people, or putting information or messages under the right noses.
So, that is where search becomes more important. It is really a KPI in itself. I don't really think there is a correct answer to this question. But honest likes, followers, and natural growth are all important ones. But, inflating numbers doesn't make a difference. Those followers you buy are still not going to buy your product.
About The Future Of Social Media Marketing
8. What will be the role of social media in the marketing mix of the future?
Well, social media isn't JUST marketing. It's everything! It's the purchasing side of things. It's the logistics side of things. It's the customer service side of things. It makes up the multiple facets of any business. It's certainly not just marketing.
And I know that there are still brands and companies that think social media still sits only in the domain of marketing. This is completely wrong in my book. So what will the role be? A bit of  everything, in a way. When we internal social networks (within businesses), I think things might change.
I don't think you'll be able to get around not using social media properly.
9. What would you say is the biggest obstacle within the field of social media marketing?
I think, being honest. One of the obstacles, is knowing who is legitimate, and who is just there to artificially inflate their ego. Twitter is a great example of this. There are so many Twitter accounts out there, and people who aren't that savvy will say "He/she has 164k followers on Twitter he/she must be really good". And then you look at how many people they are following, it's 166k. So, then you have to explain that this doesn't mean a thing. All they are doing is churning followers, to artificially inflate themselves. Chances are, that 163.5k probably don't even care what so and so has to say. This is becoming more and more obvious. People are noticing it they are questioning it: "What makes you a legitimate/expert in that particular field when you have gained your following through faking it?"
People are still faking followers. That is a huge thing! There are many artists I could name and shame, but I won't do it here. There is a great account that I have been following for a while called "Fake Squad". They basically find all the fakers and out them. It's brilliant! Most either block the Fake Squad account, or try to say that they've been hacked.
So back to the point. Personally, the biggest obstacle has been and will be legitimacy.
10. If you had to give one piece of advice to someone who has just started out in the industry, what would it be?
Run. Run as fast as you can and don't look back. Yeah, I know it is a bit cynical, but I would say that you have to really forge your own path. Don't read books on it. Many blogs either don't know what they are talking about, or are totally out-of-date. Just go with your gut instinct. I have always done that. You have to have an open mind, but always try to have a nose for things.
If I think something is worth getting involved with, I will work on it. If not, even if all the experts sit there and say "Yes this is going to be a big campaign", I won't. So honestly, just go with the flow and your own instinct. Chances are you are going to have a boss starting out. Don't be afraid to challenge them. There is a high probability that your knowledge is going to be superior to your boss'. It's true. They won't like that, but it's true. So, just be confident and enjoy it.
11. In your opinion, which is the "ad format of the future"?
How far ahead are we going? Ads imprinted into my brain would be pretty good, don't you think? That would be awesome! In all seriousness though… who is to say that you can't have augmented reality posters that would show you content specifically for you? So, depending on your social interactions you could have targeted ads directly at you.
Billboards will literally say something different to you. Will the technology be there?Perhaps… Who knows…. I think something like that is definitely coming. It's still physical and not entirely online. I think we will still have lots of good physical advertising in the future.
Fun Fact
12. Finally, tell us one thing someone would NOT be able to find about you from looking at your social media profiles.
If I were to Google myself right now I appear quite a lot. So… I don't know. I suppose there is not a lot about my children. I don't really put a lot out there about my kids. I'm not one of those parents who share pathetic posts like: "Like the post if you have a son or a daughter that you love."
You know, I don't need to do that. I don't need to justify that I adore my kids. Of course I do. But I don't put a lot of stuff up about them on social media.
I'm also a big F1 fan though. I don't usually post and tweet about that either! I'm more of a listener on social media really!
---
You might also like
---
More from Experts Talk
---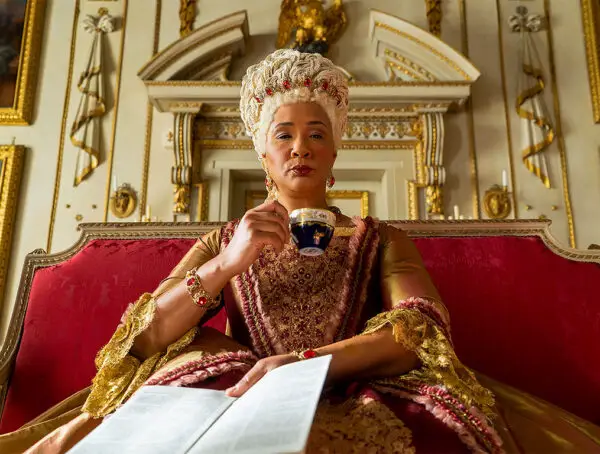 A new musical could soon come to life on TikTok, WhatsApp users are flocking to Signal and Fiverr will run …