Social media and the campaigns that drive brand success, are nothing without the people who make things happen!
Each week we profile one innovative industry executive and get them to answer 12 questions. Then, we share their insight with you!
#BeatTheBuzz:
The world's greatest agencies and most exciting brands gather in London, on April 14th.
Book your place now
!
This week I had the opportunity to chat with Founder of Social Talent, and Judge of the Webby & Lovie Awards Mr. Jason Barrett! So without further ado…
Hello Jason!
Hello!
As ex "Head Of Digital" At McCann London, Jason has been around the digital and social space for a long, long time. At McCann, he developed social media campaign activations, strategy, creative and digital innovations, and focused on meaningful engagement with brands like London 2012, L'Oreal, Mastercard, Xbox, and Subway.
In 2015, he founded Social Talent, a full-service influencer marketing agency based in London, bringing brands and social media talent together, to create authentic collaborative storytelling.
Talk about new insight into the industry! Jason's influencer marketing insight is brilliant! Let's hear from Jason has to say!
About Social Media In General
1. Which is your favorite social media platform?
For a very long time, I'd have said Twitter every time. My love affair with Twitter started in 2008, when I suddenly felt part of a community, a place where I felt truly most connected to people. It's also where I started an online job site called TwitJobs, about 10 years ago. It's the one platform I think I have worked the closest with throughout my career. Now, for me personally, it's probably Snapchat, because it feels like a protected space. On Twitter, Instagram, Facebook and other platforms everything can be, and is, gamed/scheduled. It just doesn't feel real anymore.  I mean, how can it be, with so many tools allowing you to bolt stuff on on-top – stripping the authenticity of "feeling in the moment with Twitter" … Where as Snapchat is very much in the moment, mainly because there is no other option other than NOW. And you can't fake that.  Alter it with a filter… sure. But fake it? No.
If you like our stories, there is an easy way to stay updated:
Follow @wersm
2. Which social platform is used most by your brand/agency?
It's definitely a mixture of Instagram, Twitter and LinkedIn. We also have a Snapchat account, as well as our own blog. To be honest, neither is more popular than the other… The choice of platform is really dictated by the content.
We've found different channels are relevant to different audiences. Instagram attracts new talent vs. attracting new clients to our agency. LinkedIn is the complete reverse. Twitter is a bit more on the branded/agency side.  Facebook is difficult when you are a start up without a marketing budget because it's a pay to play platform. But we do use different tactics for certain talent who break out on Facebook and then get seen organically.
Ultimately though, for me it is important to write, and be a part of that content creation on all platforms. It would be disingenuous to advise on a strategy we didn't implement ourselves!
3. In your opinion, what is the future of social media, and which platforms do you think will lead the way?
The question I get asked the most when doing talks, is "When is Facebook going to die?", hoping I will follow with some great insight on the "Big Bang of Social Media". And honestly, I can't, because a platform doesn't matter. What does matter is that now everyone has the opportunity/ability to be connected through whatever current platforms are available. And, that connectivity isn't going to go anywhere. It's here to stay. Platforms will come and go, and I really hope they do, because that's the only way connectivity can evolve.  The connected world we live in is an amazing thing, compared to even ten, fifteen years ago I am grateful to be living in this time of change and innovation.
What I do find interesting, is thinking about how a new platform could develop without follower numbers. It's hard to believe, but brands are still obsessed with how many followers they have. I cant stress enough that, "it's not important!" It all comes down to engagement. If I was able to see an Instagram profile and it didn't have any follower numbers or activity, but rather an 8% engagement figure, that would be interesting. The sweet spot of social media really is about quality not quantity.
The way to deliver quality, not quantity is through current social media insights. Success will come when platforms start to focus on learnings rather than follower numbers. Maybe it will be a current platform or maybe it will be a new one who knows, but I think the future of social media lies within the engagement over the followers.
About Great Social Media Campaigns
4. Please tell us about the one social media campaign you liked the most this year.
Controversially, my favorite campaign actually isn't a social one at all, and it's a relatively new find. It was actually a newspaper campaign Mercedes did, congratulating BMW on its 100-year history.  It was the front grill of a BMW manipulated to look like sunglasses with the text (in German) "Congratulations on the 100 years." It's kind of a thank you to BMW for its competition, and I thought that was really nice. While it's not a social campaign, it has a lot of social currency, and I saw it shared a lot on social for a few days afterwards.

It's things like that that stand out and kind of make you look twice and think about the brand in a different way. That's not easy to do, with the short attention spans of today and for them to capture my attention in that 3-4 seconds, it really did its job.
Maybe because I look at social so much, and my filter is probably a little bit different than others. Maybe its just even hard for a social campaign to stand out to me in that way.
5. What about the latest campaign your brand or agency was involved in?
We did a project in January to promote a fitness app. It was great timing being the new year, everyone is talking about fitness, weight-loss, health, wellbeing and such. 
We had a very small budget with the very big task of trying to get 15,000 downloads of this app in a month. So we did a project including 2 YouTubers, 2 Instagrammers and a competition where 2 other people could join them in the experience.
We able to get the audience involved in meeting the competitors. It was just a really genuine piece of content highlighting the entertainment value of the app as well as its functionality and ability to produce results. And in the end we blew the KPIs away more than tripling the initial goal of 15,000 downloads to nearly 50,000. 
And despite the fact that I run influencer marketing, I was still surprised by how incredibly powerful it can be with the right people, the right idea and the right activation.
Luckily with this project the people we did have competing were friends and had more of chemistry than they would have had as strangers. It's just really hard to ignore authentic chemistry on screen, because it does come across. The takeaway was to take a look at the app, download it, try it and see what happens when you start using it regularly.
I was just genuinely surprised at how immediate and effective influencer marketing was for this campaign.  For the cost, I've managed social media ad budgets that would consume that budget in one day, so to make it last the month and do what we did is insane.
Something we did with this campaign, that I'm particularly pleased with is how we noticed that people were talking about these various topics around health and fitness in a specific way and in noticing this we were able to input some quick optimization on the fly to YouTube and in search to assist in the promotion of the video and make it relevant to the proper audience, who were seeking out more info.  That's an incredible piece of added value that I know, other agencies don't care so much about.
6. What is the most important thing brands and agencies must keep in mind, in order to build a successful social media campaign?
The audience.
I think brands and agencies sometimes disregard the audience and look into fake insights and coincidentally make the insights work for what they are trying to achieve. I think ultimately the audience is looking to be entertained, or educated. They want something the brand can facilitate that can be different. And I think a lot of times brands and agencies come up with a watered down, weak version of what people really want.  That's because of restrictions brands put on themselves.  Start looking at more progressive, forward thinking, brave brands and you see things done for the first time, you see genuine innovation.  Brands like RedBull, Adidas and Nike, you may think, "oh they have massive budgets" and access to the worlds largest sports stars, but some of the other campaigns that don't get aired on TV have much more influence in a whole different world.
I also think many brands are still really scared of audience participation.
Brands need to be mindful of creating a witty, playful tone that inspires the audience to engage with them . For example Skittles, Oreo and Paddy Power are quite good at that because they have that edgy playful tone in all their communications that entice people to engage.
Brands need to remember not to shove down peoples throats that new soap powder or toilet roll. We know what you do, as an audience we want to you mean something.  Surprise and delight people.
I think a lot more can be done to really enrich people's lives. It should really be all about an audience, and I think many brands are still kind of stuck in broadcast mode.
7. In your opinion, which is the most important KPI to watch during a social media campaign?
For us, we look at shares the most in terms of social activity. Honestly its probably the easiest to talk about the least important ones. As I said before, brands are still really caught up on follower numbers, likes and that kind of early level engagement but I am more interested in how many people have shared it. I think about everything I share (probably like 1% of everything I see) and if content gets a share out of me, it has really done a good job. The psychology involved in sharing needs to be a consideration, and I think if brands look at it from that angle they'll also be able to find unique insights about their audience, and will be able to understand their consumers in much more detail.
About The Future Of Social Media Marketing
8. What will be the role of social media in the marketing mix of the future?
That's a good question, because part of me thinks it could be all about social media, but then you can't discount other things that work really well. I mean for certain industries things like DMs work incredibly well. Email is still a really powerful tool as well. But as attention spans get shorter, those things are going to have to be used in more creative and more powerful, attention grabbing ways as well.
So whilst those things are still around, I really consider it still just a part of the mix.
That said, it should be considered a bit more from the perspective of the audience – so if you started at the audience and stayed there, looking at all the platforms they consume, how they consume them and had agency experts from each discipline – I would think that's what a brand really wants.  Channel agnostic independence that's focused on the audience.
9. What would you say is the biggest obstacle within the field of social media marketing?
I'd say its actually more senior people being disconnected from social media.  I'm in my early 40's now and some people my age or a couple of years older think social media is still a fad.  Or worse, something they don't need to know about or care about.  When I'm talking about senior people, I'm talking CEO's, Managing Directors, even some Marketing Directors still think social is something for the kids to look after….the further up you go the bigger the disconnect seems to be.
What if all CEO's managed Twitter accounts for the business, just for 1 day a month.  How much would they learn about their customers, their content, and how people think about the business?
For me in my business, I think the biggest obstacle is trust,  but that's just because influencer marketing has so many areas where things could go wrong, and where the brand could be damaged.…. And its probably going to raise more and more questions the more you get into it.  Can we trust the blogger? Are they representing themselves and the brand correctly?  Are they going to post on time?  Is it authentic?
And I think many brands are actually still a bit worried about some future social media crisis. I myself have worked with brands like L'Oreal and Nestle at times when they have had social media crises… and they are quite scary. But if the right kind of plan is in place, then everything can be managed to minimise it.
Social media is still very new. We have to remember that it's still only 10 years old as we know it today. Often, it's the senior management that are a bit suspicious or skeptical of social media, simply because they aren't as educated about it, as they are about print or TV or more traditional communication channels.
So, I guess it does come down to trust in social as well, because if you have seen it work, and you see the capabilities then you would trust it more. Brands need to test, learn and optimise regularly, for social to work best for them.
10. If you had to give one piece of advice to someone who has just started out in the industry, what would it be?
I think it comes back to testing stuff out. Write your own content, post it on different platforms and get in the habit of adapting content, and making it relevant for those different platforms. For example, take excerpts from a big piece and put it on Twitter, promote it on Facebook, or LinkedIn, and do images that compliment it on Instagram. Break it down and build it back up in different ways.
Then just measure EVERYTHING. Through measuring, you will start to understand what worked, what didn't, etc.
I mean, you can tell stories from a book on Instagram with no words. I can confidently say that I have learned the most from my career by testing things.
Many people talk about theory and best practices, but at the end of the day if you can't tell a horror story, you probably didn't test it out right. Plus, think about all the good stories that makes, which you can share with your grandchildren.
11. In your opinion, which is the "ad format of the future"?
Advertising is not going to be around in the future… no I'm kidding. I tried out VR the other day for the first time after being quite skeptical, and I can't think of anything more immersive that made me believe I was on the edge of a cliff looking down and thinking I was going to die, when I know I was standing in a room. If there was a way that a brand could talk to me in an authentic way through VR, that would be the craziest ad format, and the one that people wouldn't want to click away from.
Fun Fact
12. Finally, tell us one thing someone would NOT be able to find about you from looking at your social media profiles.
Honestly, most of the people I work with are about 80% open about it, but my personal life doesn't get any airtime at all. So where I live, what I'm doing never gets posted, probably because people wouldn't believe it. Haha. But I guess I would categorise myself as 49% professional 1% personal and then the rest is private.
So this is tough… I gave DJing a shot when I was younger, but I'm not very good at it. So I started up a social network called "Bedroom DJ", which was a bunch of DJs who also weren't very good.  But it was a place for them to come together, learn from each other, and get better – it was around the same time as MySpace (you know, the one with Tom and all that). But one of the DJ's actually got signed! It was a small network about 300 people so I guess not many people know about that!
---
You might also like
---
More from Experts Talk
---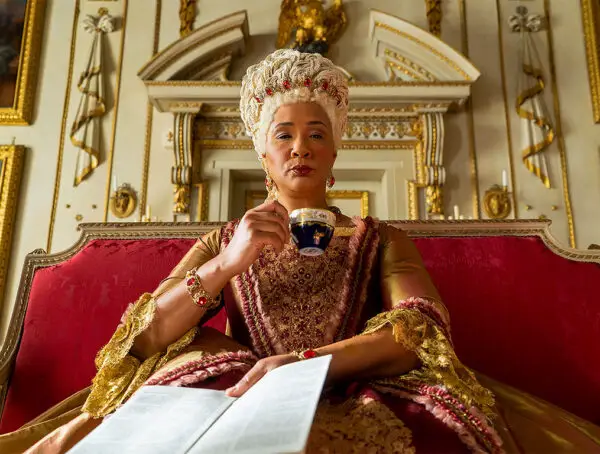 A new musical could soon come to life on TikTok, WhatsApp users are flocking to Signal and Fiverr will run …