Social media and the campaigns that drive brand success, are nothing without the people who make things happen!
Each week we profile one innovative industry executive and get them to answer 10-12 questions. Then, we share their insight with you.
This week, I met with fellow Englishman, Jamie Turner, an internationally-recognized social media expert/author & CEO of 60 Second Communications in Atlanta, GA.
Hello Jamie!
As an internationally-recognized author and marketing thought leader, Jamie has helped a variety of brands such as: The Coca-Cola Company, AT&T, CNN and other global brands tackle a variety of complex marketing problems.
He is the CEO of 60 Second Communications, a full-service marketing agency that has worked with The Coca-Cola Company, Holiday Inn, Maid Brigade and others. He is also the founder of 60SecondMarketer.com, an online magazine that provides tips and techniques for marketers around the globe.
Jamie is a regular guest on CNN and HLN on the topics of social media, mobile marketing and branding. He is also the co-author of Go Mobile, which was the #1 best-selling mobile marketing book on Amazon when it was first released, and also How to Make Money with Social Media, which has just been released in its second edition.
Now that you know a bit about Jamie, let's get right into it!
About Social Media In General
1. Which is your favorite social media platform? (please briefly explain why)
I'm a Twitter guy. Always have been. Perhaps it's because I have a short attention span, or maybe it's because the early versions of Facebook were clunky. Either way, I spend most of my social media time on Twitter.
2. Which social platform is used most by your brand/agency?
Twitter!
3. In your opinion, what is the future of social media, and which platforms do you think will lead the way?
Fragmentation is the future of social media, and by that, I mean that more and more social media tools will be adopted by the population at large. As more tools are adopted, more fragmentation will occur. It'll make it even more challenging than it already is to run and manage a social media campaign.
If you like our stories, there is an easy way to stay updated:
Follow @wersm
About Great Social Media Campaigns
4. Please tell us about the one social media campaign you liked the most this year
Even though the ALS Bucket Challenge in the U.S. dragged on, it was super successful. And for a good cause!
5. What about the latest campaign your brand or agency was involved in?
We focus more on social media strategy now, rather than tactical execution. That's been a shift, and it's been a blast to move into that sphere.
6. What is the most important thing brands and agencies must keep in mind, in order to build a successful social media campaign?
Test your way to success. The nature of digital marketing is that you can test the results, and with social media, that means you can calculate the ROI, which is always a good thing.
7. In your opinion, which is the most important KPI to watch during a social media campaign?
In the end, it all boils down to ROI. If you invest $1 in social media, it should generate $5 or more for your brand.
About The Future Of Social Media Marketing
8. What will be the role of social media in the marketing mix of the future?
Social media is not a silver bullet. Instead, it helps make everything you do in marketing perform a little bit better. That's the future for social.
If you like our stories, there is an easy way to stay updated:
Follow @wersm
9. What would you say is the biggest obstacle within the field of social media marketing?
Not enough people know how to calculate the ROI of a social media campaign.
10. If you had to give one piece of advice to someone who has just started out in the industry, what would it be?
Focus on metrics. By doing so, you'll differentiate yourself from your peers.
11. In your opinion, which is the "ad format of the future"?
Mobile. More specifically, rich media in mobile.
Fun Fact
12. Finally, tell us one thing someone would NOT be able to find about you from looking at your social media profiles.
I was born in Walton-on-Thames, UK!
---
You might also like
---
More from Interviews
---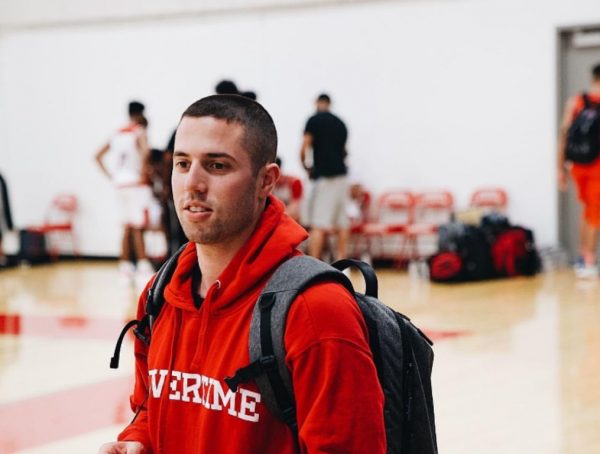 Please welcome this week's 12 Questions Expert Spotlight guest, Head of Social Media at Overtime, Thomas Weingarten.Thomas is an all-in …