Welcome to this week's 12 Questions interview, coming to you all the way from the Big Apple. This week we speak to the Head of Global Social Media Strategy for WeWork – Jacob Shwirtz.
Listen along for the full interview here!
Jabob came to WeWork from the entertainment industry (specifically Endemol), and now his passion for all things 'Internet,' is enabling him to take WeWork's organic content and strategy to new heights.
To kick things off, we first wanted to know… what is his favourite platform? Well… he doesn't really have one, to be honest! He prefers to focus his attention being ahead of the game when it comes to best practices, trends and the ever-changing social media environment. But… if he HAD to pick one, he's a Twitter power-user; keeping up-to-date with various news, trends, and delighting the world with animated gifs of his babies!
So what does his WeWork strategy entail? While WeWork's biggest audience is on Facebook, Instagram is the 'crown jewel.' It enables the company to showcase its fabulous aesthetically engaging work environments across the world. Additionally, features like stories, are used multiple times a week to highlight their various members, and share their amazing stories as well! Another key platform? LinkedIn. Last but not least, Twitter plays a big part in spreading news, and managing customer service queries.
When asked where the future of social media lies, he's incredibly proud of the WeWork strategy; tying beautiful workspaces, community and technology all into one, with a purpose of 'humanising' the brand – something brands need to get behind more! The platforms that will lead the way though, are going to be those that bridge the gap between the digital and physical space, and REALLY connect with people.
So then, who got it right this year, in terms of social media campaigns? His favourite campaign was the work Wendy's did because it exudes authenticity! That's what enables people to really relate, and what makes you stand out in the jaded world of advertising.
One project he is particularly proud of at WeWork is The Creator Awards. Centred on providing social good organisations with cash awards to continue on making a difference, WeWork also hosts global events from masterclasses to makers fairs, job fairs and more, with the grand finale approaching in January in NYC! Each event and partnership enables WeWork to experiment with different strategies, platforms, formats and experiences. And the library of participants, finalists, and winners, enables them to further those partnerships, and following their individual stories – giving WeWork that ever-green content we all know and love.
And that is what the company believes in as well; the support of creative people pursuing their dreams.
The #creatorawards offers members and non-members the chance to compete for social impact project funding: https://t.co/1OCEAhe6YQ (via @viceimpact) pic.twitter.com/usZUmhs8Qd

— WeWork (@WeWork) December 6, 2017
So, with the above in mind, Jacob fully believes that brands and agencies need to empower the people behind social media campaigns. 'Don't get caught up on trends and gimmicks,' he explains. People, resources, time and space are what make great social media campaigns. Followed by the obvious one… realistic expectations for both their employees and their campaigns. By providing your employees with a proper work/life balance you are enabling them to breathe. Too often, social media takes over people's lives and it can get overwhelming. Take care of your people and they will take care of your business.
When it comes to KPIs though, unsurprisingly, he, like many others believes the most important KPI is dependent on your overall objectives. If we're talking long-term, engagement is something he watches closely – simply because it showcases whether or not people actually care about the content you are producing. When it comes to both communication AND content on social media, this is a two-way street. Social media is NOT a one-way broadcasting platform.
Asking Jacob about where he thinks social media will sit in the future marketing mix, he explains that marketing definitely has a role to play on social media when done well. But social media is so much more than marketing. There are so many other ways it can impact your business in tangible ways – i.e. PR, customer service, recruitment, and more. Boxing social media into just ONE function means you are missing out on all the other ways it can help your company achieve its goals.
According to Jacob, the biggest obstacle of social media is the ease with which one can get caught up in industry jargon, buzzwords, and the latest trends. Separating those from really valuable insights that ACTUALLY drive results, is critical. He suggests focusing on doing the basics and doing social media well first, and experimenting from there.
You'll get a kick out his advice for newbies though… He explains that if you're just starting out, you shouldn't get freaked out by the never-ending barrage of trends and buzzwords. Push back when needed – not everyone has sight of what is best practice or the time and resource it takes.
And getting back to the advertising bits… what are his thoughts on the future of the ad format? Anything that connects naturally with people with as few gimmicks as possible. Native advertising is the future.
And in case you were curious about a fun fact? He's a big fan of Netflix's My Crazy Ex-Girlfriend!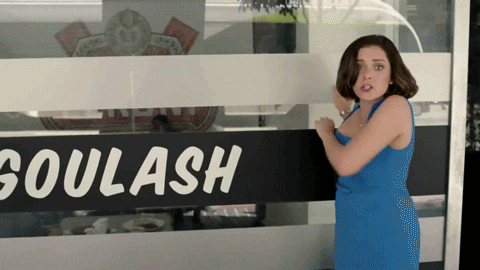 ---
You might also like
---
More from Experts Talk
---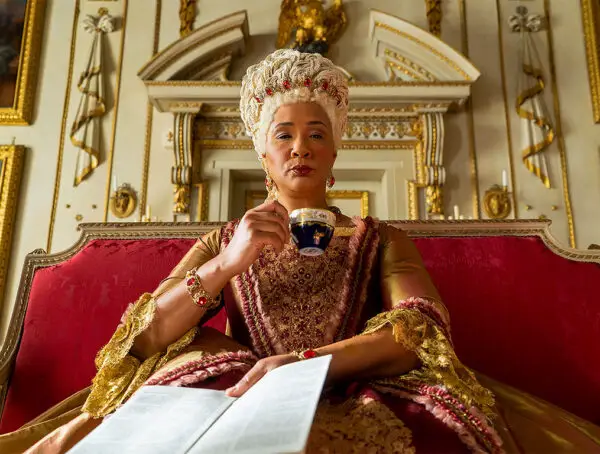 A new musical could soon come to life on TikTok, WhatsApp users are flocking to Signal and Fiverr will run …