Social media and the campaigns that drive brand success, are nothing without the people who make things happen!
Each week we profile one innovative industry executive and get them to answer 12 questions. Then, we share their insight with you!
And this week, we have yet another exciting interview for you! This week, I would like to introduce you to the Chief Operating Officer of Hug Digital in UAE – Mr. Hussein Dajani!
Hello Hussein!
Hello Linleigh! And hello WeRSM! Thanks for having me! My name is Hussein Dajani, and I have over 15 years of solid Marketing Communications experience. Over the years, I have led and built a number of integrated marketing practices, with multinational agencies like JWT, Leo Burnett, and TBWA – and client-side with Fortune 500 companies like Virgin Mobile and Red Bull. I've worked across both the Middle East and Africa regions.
I was also among the first batch of WPP MENA (Middle East and North Africa) employees to receive the renowned WPP Young High Potential Leaders award from Sir Martin Sorrell (Chairman and Worldwide President of WPP) and Bob Jeffrey (ex-Chairman and Worldwide President of JWT).
Currently, I am Chief Operating Officer at Hug Digital, Digital Strategy & Social Media Marketing Lecturer at the DM3 Institute, and a mentor in various accelerators and incubators.
I also speak at various conferences throughout the EMEA region, and have go on various TV and Radio stations a guest speaker, discussing the latest innovations and trends in telecoms, digital, tech, marketing, and communications.
Great Hussein! We can't wait to share your insights… Let's get started!
About Social Media In General
1. Which is your favourite social media platform?
It's hard these days, to choose a 'favourite' social platform, especially as each of them clearly have their own defined purposes. Personally, I am very active on all platforms, but the way I use each of them varies in content, tonality, and frequency. Coming from, and living in a turbulent region, Twitter is my source of immediate news-related content. Snapchat, Periscope, and YouTube score high for me on the entertainment side. I use Instagram to spark my inspiration and creativity, and Swarm to keep up-to-date on who's where and with whom. LinkedIn helps me get serious and straight to business. Finally, I use Facebook as my multi-purpose platform, to help me gather insights, thoughts, and connect with my contacts.
What's interesting though, is how my usage of, and interaction with each platform has evolved throughout the years: Content curator, content creator, content consumer, etc.
2. Which social platform is used most by your brand/agency?
Unfortunately, our clients in the MENA region are still heavily focusing on Facebook, and it is a daily challenge for us to convince them of the need to branch out onto other platforms. This also depends on their objectives, markets, and audiences of course.
The misconception with many clients in this part of the world, is that being heavily active on Facebook is enough to achieve their objectives from being on social. Lately, I have been happy to see some clients investing in other platforms.  Instagram for example yet. I do believe however, that we still have a long way to go.
In my opinion, the platform brands have lost interest in, is Twitter, as it seems to be the channel brands are least engaging with properly. This can also been witnessed from the amount of resources that they place behind it. It is clear that Twitter is great for customer service, and when lucky, real time marketing.
3. In your opinion, what is the future of social media, and which platforms do you think will lead the way?
I recall a couple of years ago, a CMO of a multinational agency telling me that social media is just a fad, and will die out soon… However, when I meet with her now, she smiles and admits, she was clearly mistaken.
Social media are definitely here to stay. It's the way people and businesses engage with it, that will continue to evolve. One thing we have noticed in the last few months, is the fierce competition of innovation taking place between the main players (Facebook, Twitter, Instagram, and Snapchat). At the end of the day though, competition is healthy, as it leads to innovation, and sets an industry pace. It also weeds out those who can't keep up. With that said, I think Facebook's platform grouping of Messenger, WhatsApp, Instagram etc. is certainly a good way to go.
I will be intrigued to see where the convergence will lead. I am obviously not in favour of a monopoly. 
About Great Social Media Campaigns
4. Please tell us about the one social media campaign you liked the most this year.
To be fair to all brands, I would rather not choose one brand over another. There are many social campaigns which I like and praise. Yet, the simplest social campaigns are what hook me. They deserve the highest acknowledgement. We are living in extremely busy times, and the wise brand is the one that understands how time-conscious people are. They also have a limited attention span; hence, So, brands that inspire and engage with people in the simplest way possible, succeed. Those are the campaigns people want and will spend the most amount of time and attention on.
What E-surance did during the 2016 Super Bowl was extremely creative, simple, and most importantly, extremely efficient cost-wise.
The same thing with Volvo in the past, and Oreo. I recognise these brands for raising the bar, and putting pressure on other brands to follow suit.
5. What about the latest campaign your brand or agency was involved in?
We handle many local, regional, and multinational brands (Hardee's, TGI Fridays, and more). The exciting part, is how we remain true to the positioning of the brand on a global scale. Yet, we localise the communication in accordance to the market, audience, insights, and so on. I would definitely invite you to check out our website, as it includes many case studies, from campaigns we are proud of.
6. What is the most important thing brands and agencies must keep in mind, in order to build a successful social media campaign?
That is a very good and important question. I truly hope every client and agency is reading this. A successful social media campaign should start by defining objectives, audience, market, KPI, and finally, insights. All those will dictate which social platform will be right to drive the campaign forward.
Once those parameters are defined, they shouldn't change in the middle of a campaign. Unfortunately, we see a lot of this happening lately.
A brand can't afford to go wrong on social media, because people won't forgive it. After all, "the internet never forgets" as they say… but a brand can. That said, when faced with a backlash on social media, it does provide brands with a chance to turn things around. If the proper measures are in place.
7. In your opinion, which is the most important KPI to watch during a social media campaign?
I could easily jump and say engagement, but then again… what can you definitively say is "engagement"? Well, it can be categorised in different ways: Comments, Shares, Website Visits, App Downloads, Signups, etc.
What we are witnessing tough economic times, and many of my clients come to me asking why social media didn't lead to sales. I will never convince any of my clients that activities will lead to immediate sales. Unless of course if the foundation of securing the sale is there. If there is no e-commerce strategy, a proper website, or a product being sold, it's difficult; if not impossible.
Social still has a long way to go. In the past, KPIs used to be all about number of fans/followers a brand has. Nowadays, the formula has completely changed. What is the relevance of having a million fans/followers, if they are not relevant to your brand or product.
So, to briefly answer your question, my single most important KPI is directly correlated to the end objective of a campaign.
About the Future of Social Media Marketing
8. What will be the role of social media in the marketing mix of the future?
Social is growing fast, while traditional channels are not. In fact, their influence is shrinking. Does that mean that social will take over? I don't believe so. It will certainly complement building brands, and keeping them fresh in consumer minds. Overall, it will play a crucial role in the future.
But remember that social media was about copy… then it evolved into images. And now it is all about video. Slowly but surely, we as a society are evolving, and social media understands that, and can adapt to trends as they arise.
Social is playing a bigger role for B2C brands than B2B  at the moment, and should definitely be part of any holistic campaign or communication approach. Having said that though, does it mean that every brand should be on every single social media platform out there? Absolutely not. Brands will eventually become selective about which platforms they will investing in heavily. This also applies to listening tools.
9. What would you say is the biggest obstacle within the field of social media marketing?
Coming from a region where more than 60% of the population is under 30, understanding where the "new age" consumers are, and how they consumer social is definitely an ongoing challenge. I spend two hours per week with my niece and nephew – 14 and 13 years respectively – to learn new things from them. Every week, I get home and I feel… OLD and outdated! It's scary!
The second thing would be transparency, and access to data, from platforms. Especially the Facebook "group". Things are moving extremely fast, and not getting our hands on such valuable info doesn't help.
10. If you had to give one piece of advice to someone who has just started out in the industry, what would it be?
If you don't have passion, curiosity, and patience, this industry isn't for you. You can teach social media to anyone (like I taught it to my 76 year-old dad) but you can't teach them the above traits. The digital world is very fast-paced, and if a person wants to reach places they need to invest in themselves and the industry. They do so through reading, researching, learning, asking, and more.
11. In your opinion, which is the "ad format of the future"?
Content!
Fun Fact
12. Finally, tell us one thing someone would NOT be able to find about you from looking at your social media profiles.
Oh dear, that's a tricky question. Especially for someone who literally has his whole life transparent on social media. I believe it is only fair to say that my bank balance is the only thing you won't be able to find out. It's not that big anyway!
Haha! Fabulous! Thank you so much for chatting with us Hussein! It was such a pleasure! 
You might also like
---
More from Experts Talk
---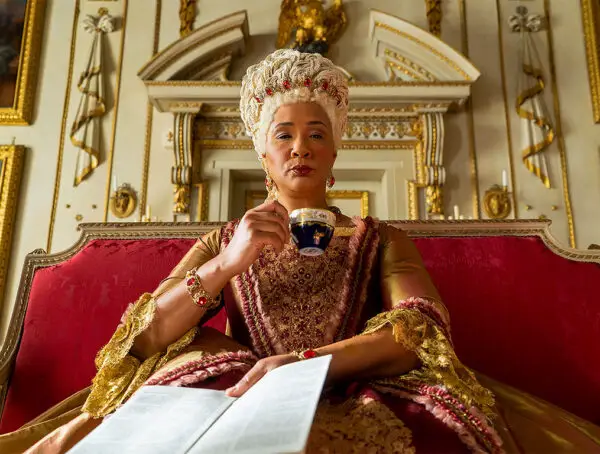 A new musical could soon come to life on TikTok, WhatsApp users are flocking to Signal and Fiverr will run …