Social media and the campaigns that drive brand success, are nothing without the people who make things happen!
Each week we profile one innovative industry executive and get them to answer 12 questions. Then, we share their insight with you!
This week I had the pleasure of chatting with Sony's European Head of Social Media and Communities – Greg Allum! So without further ado…
Hello Greg!
Hello Linleigh! If it's okay with you I'd like to start with a bit you may not know about me?
Of course!
I am a former fine-art photographer and active self-publisher of poetry, short stories and art books! Of course this is in addition to my current highly passionate data-driven and insight-led marketing self, with a focus on delivering change and meaningful results through strategy.
I challenge brands and lead teams to deliver compelling visions through content storytelling, using social media effectively, and engaging in purposeful conversations with consumers, whilst adapting to the evolving landscape of social media and brand marketing. And I'm currently European Head of Social and Communities at Sony Europe, after leading British Gas' Social Strategy.
Fab! Sounds like you have a lot of incredible insights to add! So let's get started!
About Social Media In General
1. Which is your favorite social media platform?
As a former fine-art photographer, I do spend a lot of time on Instagram, but I do also seem to allocate more time to LinkedIn than before.
2. Which social platform is used most by your brand/agency?
Facebook sits at the core of Sony Europe's strategy.
3. In your opinion, what is the future of social media, and which platforms do you think will lead the way?
At the moment, I have the mantra 'Less social, more media'. From a brand perspective, we are seeing huge opportunities to reach people en masse. Long gone are the days where engagement was the buzzword and aim for most campaigns – we are now seeing reach driving business value. Aside from that, Facebook's walls are closing in, and I see a great opportunity around Messenger and its bots. Soon, daily curated feeds on FB Messenger will be the norm, and dare I be as disruptive as to speculate this will impact traditional websites as we know them.
If you like our stories, there is an easy way to stay updated:
Follow @wersm
About Great Social Media Campaigns
4. Please tell us about the one social media campaign you liked the most this year.
It's not from this year, and quite old now, but it's one I always share – It's Volvo's Superbowl 'Interception'. It proves that a good idea wins, always.
5. What about the latest campaign your brand or agency was involved in?
One we're working one, but can't say much about at this stage. It's Facebook Live activation across 21 European countries I'm responsible. Watch this space (or rather Sony's FB channels)
6. What is the most important thing brands and agencies must keep in mind, in order to build a successful social media campaign?
What is the objective of the campaign – who are the relevant audiences, and how are we measuring success (i.e. Clear and single-minded KPIs)
7. In your opinion, which is the most important KPI to watch during a social media campaign?
It is all dependent on the objective, and content type. If it's video, then Views or View Through Rate/Completed Views and Cost Per Completed View. If it's Link posts – Clicks, CTR and CPC. If it's engagement as an objective we'd look at number of Engagements, ER% etc…
In addition, a whole raft of brand measurements are key – i.e. Brand Affinity, Purchase Intent etc.
About The Future Of Social Media Marketing
8. What will be the role of social media in the marketing mix of the future?
Traditionally, it sits in the 'Promotion' area, and this will continue. It sits at the heart of the company, and seemingly can be the glue between PR, Marketing, Brand and Customer Service.
9. What would you say is the biggest obstacle within the field of social media marketing?
Consistently this has been social media marketers not being able to articulate the true value of social media. It's within our gift to demonstrate the value to senior stakeholders, and one we must continue to demonstrate, so businesses take social seriously.
10. If you had to give one piece of advice to someone who has just started out in the industry, what would it be?
Never stop challenging the norm. Demand change.
11. In your opinion, which is the "ad format of the future"?
It is not necessarily an ad format, but I can see a rise in automation and optimisation within paid social media.
Fun Fact
12. Finally, tell us one thing someone would NOT be able to find about you from looking at your social media profiles.
I have a collection of the worst tattoos known to man, they are just very well hidden.
Fantastic! Short and sweet! For more of Greg's brilliant insights and a chance to ask him your very own questions, join us this Sunday 8-9pm BST!
---
You might also like
---
More from Interviews
---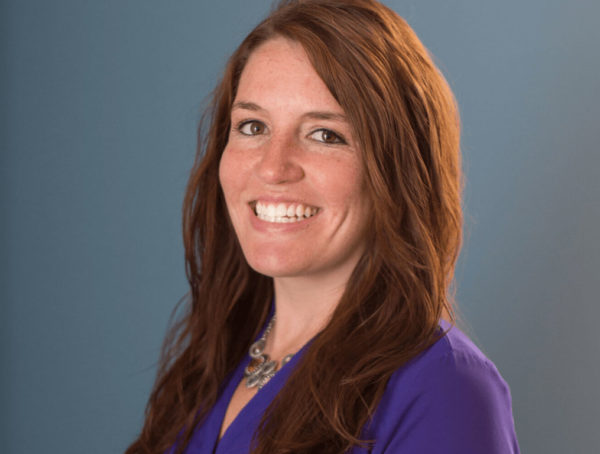 Please welcome this week's 12 Questions Expert Spotlight guest, Director of Brand Strategy & Marketing at Blue Magnet Interactive, Stephanie …