Please welcome this week's 12 Questions Expert Spotlight guest, Social Media Manager at OceanX, Erika Jarvis.
She's a pop culture journalist turned sci comms, that is creatively leading the online presence of the world's most exciting initiative to explore the oceans – connecting science, tech, and media to bring them back to the world.
The backbone of her career as a content creator? Strengthening the voices of brands in a way that cuts through the noise and wins audience loyalty. So let's dive into what she has to say!
1. Which is your favorite social media platform, and why?
Instagram, hands down. I love how the app encourages real thought about visual communication but gives enough space to allow the written word to flourish. I spend a fair bit of time on our ship Alucia, and Instagram Stories allow me to share content in the moment as it happens so that people feel like they're on that journey with us. I love the integration of IGTV—the updates they've made to integrate it into Feeds and Stories are great, and it gives you that space for a deeper dive that until now was somewhat missing. It has a breadth and versatility that is unusual for something that is otherwise so simple and easy to both use and consume.
2. What social media platform is used most by your brand/agency? 
We use almost all equally, and since we have our own production company, OceanX Media, being extremely visual is in our DNA. That means our best match as a platform is Instagram and that has a trickle-down effect on the other platforms. As we build our resources, we'll be focusing on our YouTube, doing a deeper dive into those incredible visuals that we've collected from the ship over the years.
3. In your opinion, what is the future of social media and what platforms will lead the way?
I would personally love it if blogs made a comeback. I kick-started our own recently and it's done really well.
4. Tell us about one social media campaign you liked most this year.
Lonely Whale's recent #HydrateLike campaign, which is focused on hydrating without single-use plastic bottles. It's exciting to see, because their #StopSucking campaign, against plastic straws, dominated the conversation in 2017. People criticized them for focusing on something so small—the straw—but they knew what they were doing, which was priming us to take bigger steps—and now that's happening with #HydrateLike.
(Fun fact: Lonely Whale's anti-straw campaign was likely kicked off by a video of the straw being pulled out of a turtle's nose. I've actually met said straw—video here!)
5. What about the latest campaign your brand or agency was involved in?
We just completed a six-week mission at sea fueled by our One Big Wave partnership, which brings together philanthropic partners, scientists, and media to collectively further scientific research and create change for the oceans.
It was very much a social-media-driven mission. First we started in the Florida Keys, with an end-to-end survey of America's version of the Great Barrier Reef, conducting over almost 85 dives over the course of two weeks. For this my strategy was very by YouTubers; I wanted to open up the whole process, and show what life is really like, because the people we work with are all so funny, cool, and interesting—all I have to do is have my phone ready and I'm guaranteed to get something fascinating. So sometimes our videos are about filtering water for trace DNA; sometimes they're about the best ship snacks.
The next leg was in the Bahamas, where we accomplished a world-first in tagging a deep-sea shark from a submersible. That was a fun opportunity to do real-time updates, mostly on our Story, because we had been out before trying to achieve this incredibly difficult task and failed. The apprehension every time the sub went down was real, and I'd like to think that, judging by OceanX's DMs, the audience was biting their nails along with us. Not only will the tagging success provide scientists with critical data that will inform the protections necessary to ensure their survival, the footage went viral, introducing people to a very charismatic but little-known ocean creature, and hopefully inspiring more interest in its protection.
Finally, we went to Haiti looking for a population of baby sharks (oceanic whitetips: once the most abundant in the ocean, now on the brink, which emblematic of the global shark crisis as a whole). The challenge was that we didn't find as many sharks as we were hoping, so things were a little "quiet" some days. But I was honest about that in our daily updates (IGTV and Stories mostly) and got the audience invested in our search too. Again, I think that just showing what life is like in the day of people exploring the oceans is powerful in and of itself, and the content raises awareness of things that would otherwise be invisible—like the oceanic whitetip.
6. What is the most important thing brands and agencies need to keep in mind, in order to build a successful social media campaign?
The user, the user, the user. If you're not catering to them, then you'll lose out to something that does.
7. In your opinion, what is the most important KPI you look for to determine success on social media?
Growth is likely the most important overall to any organization, but engagement is the closest to my heart. Knowing people are "picking up what you're putting down" is one of the personal satisfactions of the job.
8. What will be the role of social media in the marketing mix of the future?
When people are online, they're spending the majority of their time in what I think of as these big, really evolved forms of the original chat room. So brands need to cater to people's desire to relax, be entertained, or engaged in order to get their message heard.
9. What would you say the biggest obstacle faced in social media?
The sheer volume. It's a resource-intensive job if you want to achieve quality and quantity. I make a joke at work that "Everyone ends up working for the social department," because there are so many people who go into making every post possible, from the scientists fact-checking my copy to the Mission Manager making sure that social gets a seat at the table to the crew members on the ship being willing to stop what they're doing for a moment to give me a soundbite (and sometimes a take two).
10. What is one piece of advice you would give someone just starting in the industry?
I get this question a lot, and particularly for sci-comms I tell people to volunteer for their local marine wildlife or conservation-focused organization. These places are typically making a dollar stretch as far as it can go, and paying for digital communications are often seen as a luxury, so it is usually handled in-house by someone who is extremely busy doing the actual day-to-day work of, say, rescuing turtles or restoring coral reefs or crunching climate data. So if there's someone smart and creative who wants to help them tell their story, that's a win for everyone. I understand that volunteering can be a privileged position that not everyone can take, but these are the sorts of places that will be grateful for even just one afternoon a week. You can even get away with just shooting and editing on your phone.
Apple once sent a photographer onto our ship with just her iPhone, and they were some of the most stunning images I've ever seen taken on Alucia,
11. In your opinion, what ad format will lead the future of social media marketing?
Perhaps we'll evolve from these hyper-photogenic experiential activations that are 100% "made for the 'gram" towards brand initiatives that generate something slightly more impactful than just a cool selfie in the moment.
12. Finally, what is a 'Fun Fact' we wouldn't find on your social media profiles?
My dad used to work in fisheries, and as a kid, I had a huge tank with seahorses, baby lobsters, pufferfish, and all kinds of other cool stuff living in it!
---
You might also like
---
More from Experts Talk
---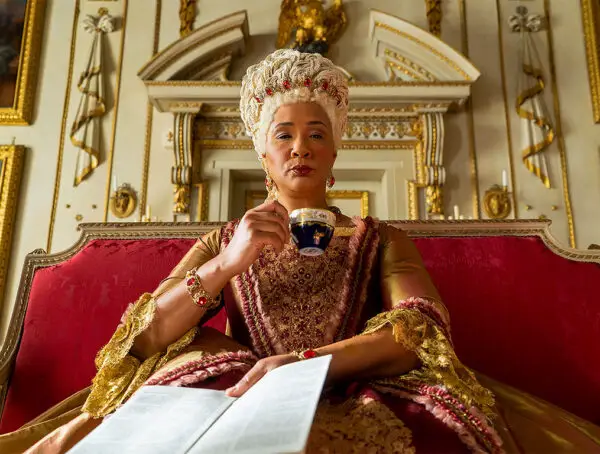 A new musical could soon come to life on TikTok, WhatsApp users are flocking to Signal and Fiverr will run …