Social media and the campaigns that drive brand success are nothing without the people who make things happen!
Each week we profile one innovative industry executive and get them to answer 12 questions. Then, we share their insight with you!
This week I had the opportunity to speak with Eleonora Minozzi, Digital & Content Planner at Weber Shandwick Brussels.
Hello Elenora!
Hi there! I'm Eleonora Minozzi and I have been working as a Digital & Content Planner for Weber Shandwick's Brussels office since September 2014. I collaborate with the EMEA digital team on creative concepts, content management & strategic planning. Prior to that, I gained my experience at The European Commission and agencies like Leo Burnett & VML in Italy.
I have been involved in launching and managing digital and traditional brand communication strategies for a number of international clients and organizations such as The European Commission, Dr. Oetker, STAR, Bonduelle, Microsoft, Penny Market, KIA and others. I love to craft stories, research my surroundings and propose rich content formats able to engage audiences, friends and ultimately my mother, as one of the most honest and challenging people I know.
Brilliant! We can't wait to hear what you have to say! So let's get to it!
About Social Media In General
1. Which is your favorite social media platform?
That's a difficult question – the more I use a social media platform, the more I come to love it. If I am FORCED to pick just one… I would say Facebook, mostly because it's the one that I've been on the longest, and the one that most of my friends have. The amount of freedom that Facebook gives you in terms of content creation really amazes me, as well as how the company is constantly improving its user experience.
I also love Reddit and its niche 'subreddits': it definitely has a higher barrier to entry than the likes of Twitter and Facebook, and somehow makes me feel part of a closer group of clever nerds. Finally, the concept of being the first page on the Internet is just beautiful.
In my spare time I am a photographer and passionate about video-making, therefore, I can't forget the ones I have fun with… Vine, Instagram or Boomerang.
2. Which social platform is used most by your brand/agency?
Lately, the social platforms often used by our clients are Twitter, LinkedIn & Periscope. I work in Brussels, therefore for many brands, associations and organizations it is essential to grasp the latest European news & connect with relevant influencers that they might have met during an institutional event or other meetings. I think there will be a bigger and bigger scope for Facebook Live, and some new messaging platforms such as Telegram: Let's see.
3. In your opinion, what is the future of social media, and which platforms do you think will lead the way?
I think the future of social media lies in the future of society. We should have a talk with psychologists and anthropologists. This could be the reason why we are seeing more and more social good campaigns collecting success on social media. I believe that a big role will be played by platforms that are built on principles like:
– Anonymity
– Fast real-time content with a short-life period: Humans' attention spans are shrinking and that's very scary.
– Intersections between messaging, ecommerce, gaming and social goods.
It's very challenging to predict a common future for social media, given the fact that people use it in very different ways and for different reasons.
About Great Social Media Campaigns
4. Please tell us about the one social media campaign you liked the most this year.
I really liked Burger King's McWhopper campaign, in which Burger King invited McDonald's to make peace just for one day, by uniting a Big Mac and a Whopper. All did not go to plan, as its larger rival refused to take the bait. The 'DIY McWhopper' has subsequently become something of a social media phenomenon.
5. What about the latest campaign your brand or agency was involved in?
One of the latest campaigns that my agency was involved with and that I am definitely proud of is the one for Unilever "All things hair".
Everything began with great insights: there are billions of Google searches relating to haircare, but no brand had invested in YouTube tutorials to help women with their hair. And that led to a YouTube channel that is flourishing with relevant, useful and authentic content. It became one of the most-subscribed hair brand channel globally. I also really enjoyed "The House of Clicks" from our sister agency Prime, as a great experiment of social creation and user-generated content.
The Hemnet Home, or "the House of Clicks", was designed based upon 200 million clicks on 86,000 properties on Sweden's most popular property site, Hemnet Home. In total, more than 20 percent of the country's population has contributed to the house's design. Afterwards, it was brought to life by architects Tham & Videgård.
6. What is the most important thing brands and agencies must keep in mind, in order to build a successful social media campaign?
I believe that one of the most important things to bear in mind, is that social media isn't an add-on to the whole strategy. When planning for social, everything should start from content and users, as these are the subjects and scope on why a particular social media platform exists.
Social media campaigns should have defined purposes, storylines and goals, bearing in mind that great ideas live everywhere, regardless of the medium.
There should always be strong analytical data to back up social media campaigns, and this data needs to be personalised to each target. Finally, paid ads are definitely a necessity to start any campaign, as well as the use of online influencers and programmatic.
If you like our stories, there is an easy way to stay updated:
Follow @wersm
7. In your opinion, which is the most important KPI to watch during a social media campaign?
It depends on the client's goal. If they are looking for awareness, definitely the number of people reached, while if we're talking about engagement, it could the times your content has been shared (but that's a high level of fidelity) and by who. Often times, clients ask for ROI, and that's why it is fundamental to track as KPIs values like the conversion rates, the number of clicks or final actions taken by the users but imitated from social media. Again. it all depends on the goal of the campaign.
About The Future Of Social Media Marketing
8. What will be the role of social media in the marketing mix of the future?
I believe that in the future social media will be more and more integrated with e-commerce, sales and the Internet of Things.  There will be clearer ROIs, hopefully.
9. What would you say is the biggest obstacle within the field of social media marketing?
I believe that the biggest obstacle in the relationship between marketing and social media rises from the fact that social media has a lot to do with people & human emotions, and it is not always easy to weigh on a marketing level. Even though brands are collectively spending billions on social media, they often don't see the amount of user engagement. Paid ads came to solve this, but often don't reflect real human engagement. That's why it is fundamental to draft credible stories and know what your target is expecting from social media channels. Finally, only half of companies are effectively using the data that social networks provide.
10. If you had to give one piece of advice to someone who has just started out in the industry, what would it be?
Always be informed about the latest news, and stay true to your passion. Try to understand what you like the most from the social media sphere, and specialise on that: analytics, engagement or creativity? Finally, if you are a digital native and you like to share everything on social… Well, you might have a future as an influencer. Go for it!
11. In your opinion, which is the "ad format of the future"?
I believe that there won't be a specific ad format but definitely live video will be a must. Video ads will be like windows for your brand or business. I honestly believe that ads will be dead in the future as people expect brand action rather than ads.
Fun Fact
12. Finally, tell us one thing someone would NOT be able to find about you from looking at your social media profiles.
I have a Master's in Law. It took me 5 years to complete it (this is the amount of time that a normal Italian degree takes). I was quite good at it but one day, while I was travelling in the middle of the Indonesian jungle, I realized that I wanted to do something else. After that trip, I finished my last exam and thesis. One month after, I enrolled in a Master's in Brand Communication. This was one of the smartest and most honest choices of my life – I hope. Nevertheless, I have to admit that I do see a future for social media and legal. Why not?
---
You might also like
---
More from Experts Talk
---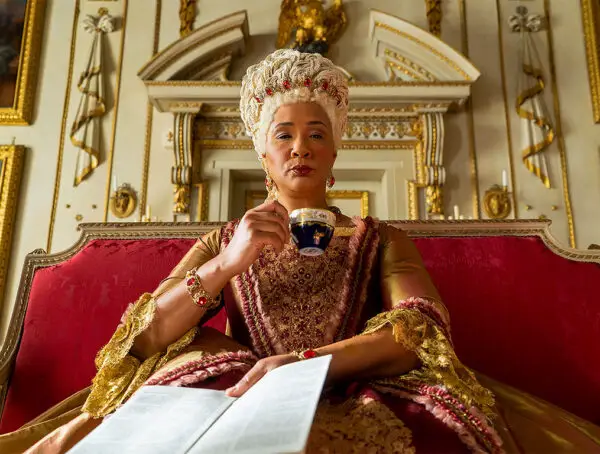 A new musical could soon come to life on TikTok, WhatsApp users are flocking to Signal and Fiverr will run …