Please welcome this week's 12 Questions Expert Spotlight guest, Senior Director at The Alpha Group, David Cohn. 
First things, first! David's been responsible for overseeing content strategy at The Alpha Group since 2015, and beyond that, he's been instrumental in helping the company achieve its mission to develop, accelerate, and release innovative tech and media products to help parent company Advance Local create new revenue streams, as well as forge deeper connections with audiences. To top it all off, David is also co-founder of Pigeon!
1. Which is your favourite social media platform, and why?
I probably spend the most amount of time on Twitter. I think this is because I started my career as a journalist. Journalists tend to gravitate to Twitter over other platforms in part due to its emphasis on real-time updates. The original proposition of Twitter was "what's happening now." Combine that with a strong sense of personal brand and voila – a great space for journalists to do their work and mingle at the same time.
2. What social media platform is used most by your brand/agency?
At The Alpha Group, we work on a variety of different projects, and each one is unique. Currently, our portfolio includes four different projects: Pigeon, Elsewhere, The Tylt, and Project Text.
Pigeon is a social sharing app, and it is exclusive to Facebook Messenger. On Pigeon, the community votes on user-generated content to decide what is popular enough to spread and what gets voted down.
Elsewhere is a video meme creator which is a natural fit for platforms like Instagram and Twitch for unique video content.
The Tylt is the largest social polling and opinion platform amongst millennials and Gen Z. The Tylt creates online debates and presents them natively on their website as well as on Twitter, Facebook and Instagram to encourage voting and social sharing. The Tylt is also creating different video series that appeal to their audience and are publishing the videos on YouTube. There are different video series that are quite the crowd-pleasers on their YouTube channel including "Unpopular Opinions" where The Tylt employees defend their unpopular opinions such as "should milk go in the bowl before cereal or after?" The Tylt also launched another video series called "Aasha Eats" where Aasha Collins, The Tylt's social media editor and a notoriously picky eater, tries new foods for the first time.
3. In your opinion, what is the future of social media and what platforms will lead the way?
I think the future for entrenched social media platforms like Facebook and Twitter is one where these platforms become so much a part of the cultural milieu, that the interactions taking place between users are no longer considered unique and 'special' from a marketing standpoint. These platforms will function like social utilities rather than places of entertainment, and thus, leisure/lifestyle marketing.
I expect there always to be upstarts and I think the platforms that focus on "dark social," or ways to connect groups of people as though they are in full view of the public, will continue to be the trend for the next 5 years. Unless a sense of privacy is achieved on the aforementioned entrenched social networks.
4. Tell us about one social media campaign you liked most this year.
Elsewhere – the video meme making app – held a "Big Meme Off" to coincide with March Madness and other tournaments of frenzied gambling.
We set up a tournament between Instagram meme pages where our audience voted on which meme page made the best meme using our app. We held the tournament exclusively on Instagram Stories, which led to a 29% increase in followers compared to the previous month. By the time the campaign closed, we generated 8.3 million impressions (a 200% increase) through Instagram Stories and collected 69K votes from participants in the final round.
5. What about the latest campaign your brand or agency was involved in?
The Tylt helped Bloomberg's TicToc to develop a personalized, digitally-native polling campaign around March Madness to increase awareness of TicToc, drive votes, and facilitate conversations. The Tylt collected votes on their site and across their Facebook and Twitter accounts, including TicToc's Facebook and Twitter accounts, using custom hashtags, with every tagged post, share and engagement were collected as votes.
The Tylt's editorial team developed articles that acted as a natural extension of TicToc's regular content – with each article elevated TicToc content from a new and competitive "face-off" format in time for March Madness to encourage further discussions about this topic online.
For example, the debate around the biggest NCAA upset found that 67% believed that the #RetrieversOverCavs was a bigger upset than the 33% that believed the upset was #NovaOverGT. After another debate around college athletes, an overwhelming 73% voted to #PayStudentAthletes over 27% who thought #TuitionIsEnough.
The Tylt team also created and distributed three custom videos, one for each side and one for both sides of the debate, as well as social content, which allowed viewers to engage with TicToc in a new, digitally-native voting format. The videos were distributed across The Tylt's core social channels (Twitter & Facebook) to drive views and brand awareness for TicToc. In total, the campaign received about 9K video views on TicToc co-branded videos.
During the month-long campaign, The Tylt was able to elevate brand awareness across platforms like Facebook and Twitter and drive a high-volume of meaningful conversations and engagements around March Madness. When the campaign closed, The Tylt team generated over 560K impressions, 16,000+ engagements, and collected over 3,000 votes across social media.
6. What is the most important thing brands and agencies need to keep in mind, in order to build a successful social media campaign?
The most important thing for brands and agencies to keep in mind is something I call "Platform Intelligence." This is the idea that your content should shift dramatically depending on the platform you're producing and sharing content on. For Instagram, visual content like photos and videos perform the best. While on Twitter, written content is the dominant method of communication.
"Platform Intelligence" lies on a dual axis. The first axis is production. What techniques should be used, and what's the appropriate quality? If video is the proper format, what is the right frame size, and so on? The second axis, is tone. If you choose the appropriate format, how will you bring the content to life on the corresponding social platform?
A great example of this was about five years ago when Facebook started auto-playing video on silent, and the content that ended up naturally evolving for this environment were videos with strong visuals within the first three seconds and text on the screen (since audio wouldn't come through without user interaction).
There was a particular production/tone that worked on Facebook that, for example, wouldn't work on YouTube. The average length of a Facebook video that performed well would be anywhere from 30 seconds to 3 minutes maximum. Compare this to YouTube where 10-15 minute short documentaries or videos that start off requiring audio, because it's just a person speaking to the screen for 15-minutes straight and you can start to see how platforms or environment shape content.
7. In your opinion, what is the most important KPI you look for to determine success on social media?
Success on social media ultimately depends on the product but also on where you see yourself focusing on in the "business funnel." Sometimes raising awareness is enough. Other times, you may want to convert impressions into actions. The "most important" KPI changes from project to project and campaign to campaign. That said, I do agree that not all KPI's are created equally.
8. What will be the role of social media in the marketing mix of the future?
There will always be an ebb and flow to social media on a few planes.
First, there will be a continuation of social platforms that have an open and closed nature. Facebook is an open platform but also offers a closed form feature where users can interact privately or one on one in Facebook Messenger. Conversely, Snapchat is considered a closed platform because users can share content privately with people of their choosing, and after a certain period, the content disappears. Still, consumers might prefer one extreme over the other. I foresee the popularity between open social and "dark" social will go back and forth in the future.
9. What would you say the biggest obstacle faced in social media?
The biggest obstacle on social media is that you are accountable for everything that you do and say. This can be a boon when you're getting praise, BUT you have to hear, feel and absorb criticism. From there, the hardest part is determining how to react. Unless you're in a "true brand crisis," it's best not to react too quickly or from an emotional place.
10. What is one piece of advice you would give someone just starting in the industry?
It's important to remember that it's a smaller industry than you may think, so don't be a jerk. People remember jerks as much as they remember awesome people. It's also important to have a 'yes' attitude when it comes to trying new things, but also remember that our engagement with social media is a bit of an occupational hazard.
We don't get to behave on Facebook, Twitter, Instagram and other platforms the way most people do. For us, it's a job, and so you have to keep in mind how you use it differently from other people and pace yourself.
11. In your opinion, what ad format will lead the future of social media marketing?
The first thing I'd point out is how different generations define "success" in different ways. Baby Boomers define success as accumulating possessions and wealth.
Gen X did, to a certain extent as well, but eventually started rejecting this idea – which can be seen in the tension of a generation grappling with this idea of success in the movie Fight Club. To a certain degree, Gen X defines success a bit more on honour and prestige.
Millennials define success as owning social relationships. Millennials bear the brunt of social media anxiety in this way. They see the world through a social lens where every moment is harnessed for sharing.
There is a debt of social activity they must constantly keep up with. Success for the upcoming generation is about owning experiences. The question of "who am I" online is already answered for them. They've had an Instagram account since they were pre-teens. You can see evidence of that last goal in event-marketing experiences, created specifically to allow a young person to take the selfie and post to their social media.
With this in mind, successful marketing and advertising will have to create engaging experiences. That can be done via AR/VR; it can be done by creating a physical space or by having a time-constraint around the advertising model. I'm not 100% sure all the ways this can be accomplished – but ads that increasingly are about having an "experience," and allowing the consumer to "own" it in a way will be increasingly successful.
12. Finally, what is a 'Fun Fact' we wouldn't find on your social media profiles?
I try to be an open book. I don't think there's anything about me that one wouldn't be able to find if they followed me for a long enough period.
What isn't immediately obvious though is that I'm a third generation Californian. My grandfather, a pigeon farmer, was born in 1894 and was part of a famous WW1 battle. You might be wondering how I have a grandfather born in 1894. It's because he had my father at a late age (he was over 50).
---
You might also like
---
More from Experts Talk
---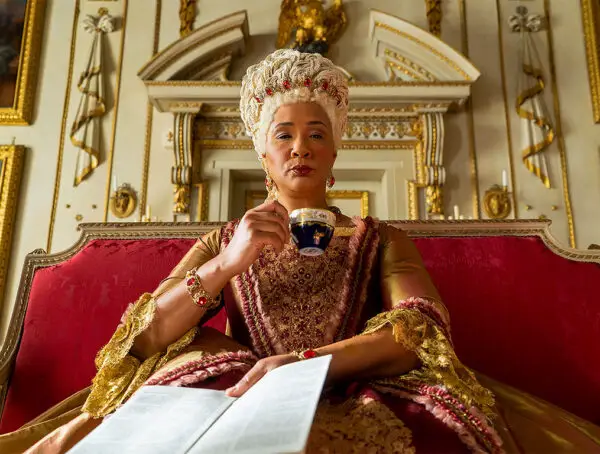 A new musical could soon come to life on TikTok, WhatsApp users are flocking to Signal and Fiverr will run …