Please welcome this week's 12 Questions Expert Spotlight guest, the Head of Social Media and Partnerships at Vanarama, Daryl West.
As the former Global Social Media Lead at Sage and Social & Digital Effectiveness Lead O2, this is one you won't want to miss. He's a numbers guy, that backs his craft of digital and social media with data and analytics. So let's dive in!
1. Which is your favourite social media platform, and why?
Twitter. For me, it is still the best platform to stay on the pulse with the latest news and trends AND from a brand point a view, an excellent outlet for two-way conversations with your customers/prospects.
2. What social media platform is used most by your brand/agency?
It's probably an even split between Facebook, Instagram and Twitter but more recently we've been expanding our YouTube channel and experimenting with Whatsapp.
3. In your opinion, what is the future of social media and what platforms will lead the way?
For me, the future of social media is smaller, more focused content/communities. Building audiences organically is becoming more and more difficult and brands are needing to become content creators – to entice audiences with their story and to build a loyal community. And, brands that build private communities across platforms such as Whatsapp, have the potential to create real impact in driving valuable engagement through marketing and customer service.
TikTok is also an interesting platform. There's a lot of scrutiny around social media influencers on Instagram and fake engagement. TikTok is a platform that allows people with genuine talent to express themselves and build an engaged following. I believe we'll see an influx of brands test the water with that platform over the next 12 months.
But, I don't think we'll see the traditional social platforms like Facebook, Twitter and Instagram fade, because they're constantly trying to innovate and their paid offering still offers great value for money.
That said, there's still a long tail of brands who are in the infant stages of using these platforms. So unless you're a brand with huge resources and the expertise to move on to platforms like TikTok, my advice would be to master your Twitter, Facebook, IG etc first.
4. Tell us about one social media campaign you liked most this year.
Greggs campaign around the launch of their Vegan sausage roll campaign.
The Vegan debate is a hot topic, and they delivered a campaign that created a healthy and hilarious debate in the comments – where I think the absolute gold is! They had other brands (including ours) jump in which I think is a great barometer in the success of a campaign, when you have other brands trying to siphon some of that engagement.
They also used the trick of creating demand against the scarcity of the product, which was the absolute sweet spot in terms of driving conversation. I've seen Vegan sausage rolls being sold on Ebay for hundreds of pounds. Madness!
5. What about the latest campaign your brand or agency was involved in?
I've only been at Autorama (Vanarama/Motorama) for two months and we haven't launched a big campaign yet. BUT… we have something coming in April which we believe will cause a stir. Watch this space!
6. What is the most important thing brands and agencies need to keep in mind, in order to build a successful social media campaign?
Keep it simple, keep it relevant and try to get people talking. Strip it back to a simple idea and do some due diligence with social listening to see if there's debate/appetite for your concept from your target audience.
I always think if you can play to peoples emotions and make your campaign relatable, you'll always have a chance of being successful. Greggs did that. Nike did that with their Londoner campaign. And more recently, Paddy Power with making Rhodri Giggs the face of their loyalty scheme.
Introducing our new #PaddysRewardsClub ambassador, Rhodri Giggs.

Loyalty is dead. Live for rewards. pic.twitter.com/WWSBgeFrna

— Paddy Power (@paddypower) February 8, 2019
All three of those campaigns spur some kind of emotion or relatability. And with organic reach is hard to come by, you need something that cuts through the noise.
Clever social media targeting through paid social to reach your audience segments will help but the content has to be strong.
7. In your opinion, what is the most important KPI you look for to determine success on social media?
That is campaign dependent. But, there's 3 for me – Brand Awareness, Brand Consideration and then a conversion metric like CPA (cost per acquisition).
8. What will be the role of social media in the marketing mix of the future?
It will definitely become more of a priority in the marketing mix. You can buy your audiences much cheaper than say, TV – and it comes with hundreds of metrics you can benchmark performance on. It really puzzles me that some brands still measure their success on traditional brand surveys and are cynical about social media metrics, even though that's a real-time representation of actual behaviour.
9. What would you say the biggest obstacle faced in social media?
The biggest obstacle I have ever faced is convincing senior stakeholders to take budget away from traditional media to put into social media.
10. What is one piece of advice you would give someone just starting in the industry?
Find good mentors who are where you want to be and distil as much knowledge as you can.
11. In your opinion, what ad format will lead the future of social media marketing?
For acquisition? Short form so 6s bumpers for example. Our attention spans are getting less and less and we're being served more and more content. You have a few seconds to grab someone's attention and I don't think that will change.
For retention? AR/VR/Voice will play an important part in FULLY immersing your customers into your brand and offering them experiences that make them want to stay.
12. Finally, what is a 'Fun Fact' we wouldn't find on your social media profiles?
I can touch the tip of my nose with my tongue. It's horrible. But unfortunately, it's the only talent I was blessed with. *sigh*
---
You might also like
---
More from Experts Talk
---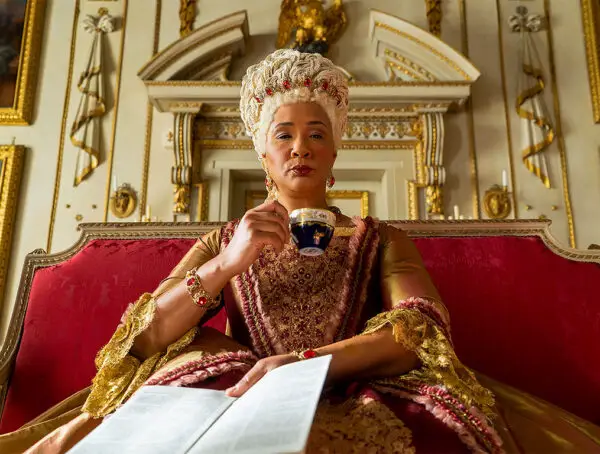 A new musical could soon come to life on TikTok, WhatsApp users are flocking to Signal and Fiverr will run …