Please welcome this week's 12 Questions Expert Spotlight guest and Director of Paid & Social Media Marketing at Bentley Systems, Dan Zucker.
His highly strategic and organised mind paired with his strong creative drive definitely sets Dan apart!
1. Which is your favourite social media platform, and why?
It's truly a toss-up between Facebook and LinkedIn. With its unparalleled user base and constant evolution of features, Facebook's social network is incredibly powerful and dynamic. However, with the power of Microsoft now behind it, LinkedIn seems to be quickly catching up by offering an experience that is comparable to Facebook – but more business focused. And as a B2B marketer, there is obviously tremendous power in reaching audiences through this more focused context.
2. What social media platform is used most by your brand/agency?
LinkedIn for both organic and advertising.
3. In your opinion, what is the future of social media and what platforms will lead the way?
With the rise of Instagram and Facebook Stories, the future of social media is even more visual than it is today. Stories, and whatever comes next, will continue to challenge all marketers to sharpen their storytelling skills. It will also require those in social media roles to increasingly flex their directorial muscles by working across teams to develop compelling social-first content (e.g., video, static imagery, and more).
4. Tell us about one social media campaign you liked most this year.
While it started in 2015, Apple's Shot on iPhone campaign continues to reinvent itself and stay relevant. Apple set a new bar with this campaign in its ability to put user content at the center of a campaign without sacrificing quality or authenticity. Airbnb's Experiences campaign is, in my opinion, the only other campaign that comes close.
5. What about the latest campaign your brand or agency was involved in?
Each fall Bentley Systems hosts a phenomenal conference called The Year in Infrastructure (YII), which is a global gathering of leading executives in the infrastructure design, construction, and operations space. While last year's activation is not our most recent campaign, YII is very much on our mind as we have just started planning for this year's event.
I find that major company events consistently serve as a fantastic platform to engage audiences with major news announcements, highlight customer stories, and challenge teams to translate the excitement happening in the physical world to social media audiences. Most importantly, events serve as a focal point for teams across the company to collaborate.
For last year's activation, our team focused on upping our content game and had a blast working across the business to develop a campaign that prioritized social-first content. Social videos highlighting our news announcements, which we produced ahead of time, performed particularly well. We also saw great engagement with interviews with industry thought leaders that we shot and produced on-site to reinforce key messages. This focus on content resulted in triple-digit year-over-year increases in engagement. We are hoping to move the needle, even more, this year.
6. What is the most important thing brands and agencies need to keep in mind, in order to build a successful social media campaign?
Incorporate social media teams early in the planning process. Social is still too often the afterthought when it should be part of the strategy. If an organization suspects social will be a primary distribution channel, make sure that the social media stakeholders are involved in planning to help develop campaign concepts, provide creative direction, and inform messaging that will resonate with social media audiences.
7. In your opinion, what is the most important KPI you look for to determine success on social media?
Engagement rate. I like to focus teams on creating "thumb stopping content" aligned with business objectives. However, for the data to be meaningful there needs to be a point of comparison. Looking at engagement rate data at the post level within a certain time period helps identify what works and what doesn't. Reviewing how the data shifts over a longer time period (e.g. quarterly) helps inform broader content and channel strategy decisions.
8. What will be the role of social media in the marketing mix of the future?
As companies and their MarTech stacks become more sophisticated, they will increasingly focus on creating truly engaging upper funnel content. Lower funnel content focused on driving the hard sell will be reserved only for more select audiences who are truly ready to receive the hard-sell.
9. What would you say the biggest obstacle faced in social media?
Content is still a challenge. It takes discipline to pivot from creating sales-y promotional content to creating audience-centric content that grabs attention in the newsfeed.
For organizations that haven't yet figured out how to create authentic content that their audience wants to consume in their newsfeeds, now is the time to figure it out. Audiences don't want to read posts or long-form pieces that shamelessly plug products that are distributed via organic social. They want content that is authentic and interesting.
10. What is one piece of advice you would give someone just starting in the industry?
Stay focused on strategy, not tactics. There are lots of shiny objects in social that detract organizations from staying focused on goals. Before investing too much time or money ask: How does this help drive business objectives?
11. In your opinion, what ad format will lead the future of social media marketing?
All signs seem to point to Stories.
12. Finally, what is a 'Fun Fact' we wouldn't find on your social media profiles?
I spent the first part of my career managing education programs focused on California coastal ecology. One of the challenges that I most enjoyed about that part of my career, which later led to my passion for marketing, was translating complex scientific concepts into memorable experiences that resonated with diverse groups of students of all ages.
---
You might also like
---
More from Experts Talk
---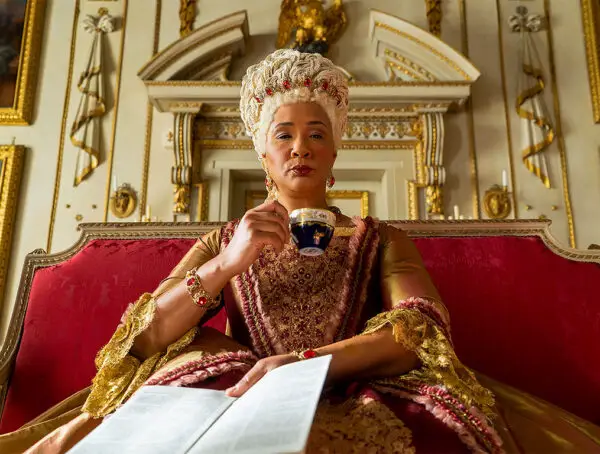 A new musical could soon come to life on TikTok, WhatsApp users are flocking to Signal and Fiverr will run …