Social media and the campaigns that drive brand success, are nothing without the people who make things happen! Each week we profile one innovative industry executive and get them to answer 12 questions. Then, we share their insight with you!
This week I had the pleasure of chatting with Benjamin Fox, Digital Strategist at Weber Shandwick in Brussels!
Hello Ben!
Hello! As Linleigh said, I'm Benjamin Fox, currently a Digital Strategist for Weber Shandwick – I am originally from London, but now live in Brussels. Being based in Brussels means that my role is varied; we work on campaigns that target European-wide consumer bases whilst other projects focus on swaying key Policymaker action from within the EU. My job, as a Digital Strategist, means that I'm involved from the absolute beginning of client challenges; planning all elements of strategy, starting from insights to content production, community management, paid advertising, creative input, ongoing analytics, KPI delivery and linking it back how we solve client's business challenges. I'm proud to be part of Weber Shandwick, we just won a beautiful accolade at the Sabre Awards 2016; EMEA Digital Consultancy of the Year – we have an amazing team spread all throughout the region, and that's a brilliant victory for us!
Brilliant! So, let's get down to the questions!
About Social Media In General
1. Which is your favorite social media platform?
It's amazing how platforms come and go nowadays, but Instagram is great because it's so slick, visual and aspirational. For me, it's a channel that really brings a campaign to life, whether it's a product or service, there's a place for it on Instagram. Building a strategy around visual content means that you have to think creatively when planning, which can be a challenge, but certainly a fun one.
If you like our stories, there is an easy way to stay updated:
Follow @wersm
2. Which social platform is used most by your brand/agency?
Being based in Brussels, Twitter is a key platform. It's our channel to reach a number of important audience groups; ranging from MEPs, Policymakers, NGO's, think tanks, Organisations and Institutions from an EU Policy perspective. LinkedIn is also very important, and I've been championing the platform to reach the same stakeholders. Saying that, Snapchat and Periscope are appearing in more and more conversations, and that's giving us more options when planning future campaigns.
If you like our stories, there is an easy way to stay updated:
Follow @wersm
3. In your opinion, what is the future of social media, and which platforms do you think will lead the way?
The future of social media is quality content. I'm seeing campaigns that are more focused than ever before, not trying grab audiences with click-bait short-term content, but creating amazing things that people want to see and be a part of. Think about active citizens! In terms of platforms, I'd imagine Instagram, YouTube, WhatsApp, Facebook and Twitter will continue to lead the way, because they have amassed the lion's share of users, and will continue to innovate to stay on top.
If you like our stories, there is an easy way to stay updated:
Follow @wersm
About Great Social Media Campaigns
4. Please tell us about the one social media campaign you liked the most this year.
When Weber Shandwick joined the Facebook @ Work program (we were actually the first global agency to do so), it gave me instant access to some of the great work that happens within the agency. My favourite campaign has to be 'Follow Felix' which was created by the German geniuses that work in our Cologne office. The campaign focused on showing people what their cats get up to using a very cool geolocation-powered, data visualisation smart cat-tracking system. What a creative idea! It's a great use of so many formats to ensure content reaches a target audience. Look it up… It's fun, it's smart and it's very clever – the perfect combination.
5. What about the latest campaign your brand or agency was involved in?
We're currently working on an exciting campaign for Friends of Glass, a European-wide program that promotes glass packaging as the most environmentally friendly packaging for food and beverage products, one that encourages consumers all over Europe to buy more glass packaging. To show consumers how important this matter is, we created an incredibly quirky and innovative campaign that features "talking glass bottles"; we hid them on supermarkets shelves across 6 European countries, teamed up with a number of celebrity comedians / presenters and filmed the entire thing! The consumer reactions were fantastic. We've since released a series of videos  which are educational, engaging and funny. Our content has been viewed by over 5 million European consumers, and we're only 6 weeks into what is a year-long project – our client is stoked and so are we!
6. What is the most important thing brands and agencies must keep in mind, in order to build a successful social media campaign?
Sounds obvious, but having an agile strategic plan – one that is coupled with good intent but which also possesses the flexibility to be redefined. A proper strategy is built upon real business insight, and is directly linked to providing a solution to a business challenge. Tactically, paid media advertising is crucial. It goes without saying in these times, that organic reach is nearly impossible with the quantity of content available online. To be seen, to be heard, to be noticed and to stand out, a paid media strategy is the difference between success and failure. It's not something that we should be surprised by really… it's been the case for a long time now in my experience. Not to be overlooked.
7. In your opinion, which is the most important KPI to watch during a social media campaign?
If you have an offline element (or field activation), as we do with the Friends of Glass campaign, we want people to choose glass when buying products in their supermarket, or recycle glass within their community. Those actions are the most important measure for us because they show that social media is working in the most impactful way possible. As I said before, we're solving business challenges at the highest level. If it's a purely social campaign, it has to be engagement – the number of people that have chosen to take action as a result of receiving your campaign messages. When I say engagement, it depends on your objectives, so I tend to move towards shares (action-to-awareness driver), over 'likes' or impressions.
About The Future Of Social Media Marketing
8. What will be the role of social media in the marketing mix of the future?
Ever more important. As the years have rolled by, social media is moving further up the agenda. That's a great thing, because it really is the most personable and bespoke form of communications that we have as marketers. Social media done properly can deliver some really impactful and dynamic business results. It can provide for effective and measurable returns on investment compared to other forms of marketing; this is what organisations are noticing and that explains the rise in its popularity.
9. What would you say is the biggest obstacle within the field of social media marketing?
Depending on whether you work in a progress-driven or non-progressive environment, the biggest blocker for social media excellence will often be those that work around you. Now, I work in an agency, so it goes without saying that my Weber Shandwick colleagues all have a solid understanding of the value and possible impact of social media. But in more traditional companies, digital can be a very scary prospect, meaning that social media gets less time, fewer resources and a smaller budget – which could doom it to failure from the outset. Social media is no longer just nice-to-have – it's a core element of the marketing mix; reputation-enhancing, lead-generating, service-driven communications. More risk, more gain!
10. If you had to give one piece of advice to someone who has just started out in the industry, what would it be?
Take your time to learn from those who have been in the industry for some time. In the land of agencies, it's common to try to move up the chain as quickly as possible, but don't move too soon. Read, read, read – look and take notice. Absorb the great work. Within Weber Shandwick, we are encouraged by a clear mantra to, 'go beyond'. Go beyond, to be better. Experiencing the best is how we become it. There are so many great places to find new information, WeRSM being one of my key reads for example. Reading will really benefit you. But don't just focus on the latest developments… also try to find how-to guides and detailed case studies. That's where the real learning happens. And attend events as often as you can, build a network and watch people present their stories and work experience. That was one, right?
11. In your opinion, which is the "ad format of the future"?
Tough question. I don't think there's one way to advertise, but if my arm was twisted I'd say that gaming still has a big role to play in advertising. We need advertising models that pull audiences into our content and call-to-action. Gaming, in various forms, is a great way to do that, with engagement levels and time spent often being higher than other formats, in my experience.
Fun Fact
12. Finally, tell us one thing someone would NOT be able to find about you from looking at your social media profiles.
I'm a keen guitarist, have been since a very young age. It was the first form of creativity that really excited me and I got my first acoustic guitar aged 16 – I've still got it, but I'm far too introverted to ever showcase my talents!
---
You might also like
---
More from Experts Talk
---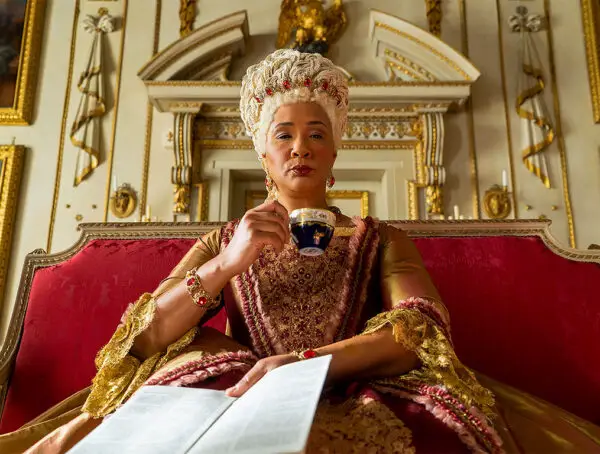 A new musical could soon come to life on TikTok, WhatsApp users are flocking to Signal and Fiverr will run …