Social media and the campaigns that drive brand success, are nothing without the people who make things happen!
Each week we profile one innovative industry executive and get them to answer 12 questions. Then, we share their insight with you!
This week I had the opportunity to chat with the Head of Social and Digital Media for Santander Bank UK, Andy Freeman! Let's meet Andy, and learn a bit about him before we get started.
Hello Andy!
Hi Linleigh! I am a digital, social media and brand communications specialist – heading up social and digital media here at Santander UK; protecting the bank, its brand and reputation, as well as assist in growing the bank, through effective, industry-leading social and digital communications.
Previously, I worked as a Digital Business Manager for BP, as well as the Head of Digital & Brand Communications for Thames Water Company, which was awarded at a CIPR PRide Award  in 2012, for the "Best Digital Campaign". The award was for our "Water Wisely (Drought)" Campaign. In 2013, the DBA Design Effectiveness Awards recognised us for our outstanding external communications around the campaign.
Fabulous! Well let's get started, shall we?
About Social Media in General
1. Which is your favorite social media platform?
For me, on a personal level, it's Instagram. I love how people express themselves through photography. Sure, you still get some "look how great my life is" posts on your timeline, but on the whole, you are served with really great photography, or friends sharing family moments. I find this much more enjoyable, and straightforward, to engage with.
2. Which social platform is used most by your brand/agency?
Facebook probably.
3. In your opinion, what is the future of social media, and which platforms do you think will lead the way?
I think social has many roles to play. From the things it's always been there to do (reputation management, customer service, brand awareness), to playing a more integral role in the whole marketing communications spectrum – particularly with the data that is now available through social platforms. That, combined with the amount of time people are spending on social over other channels, brings many opportunities.
In terms of channels, they're all evolving quickly, and whilst we read a lot about younger audiences moving away from some of the more established channels like Facebook and Twitter, I still think they will continue to lead the way in the foreseeable future.
About Great Social Media Campaigns
4. Please tell us about the one social media campaign you liked the most this year.
The 'I Am Team GB' campaign was really strong. Creative, fun, and gave something back to the people who supported the team. The automation behind the personalised responses was very smart too. Also, if you look at the results it delivered against the objectives, it was clearly very successful. Good on them.
5. What about the latest campaign your brand or agency was involved in?
Not the most recent, but a fun campaign we ran over the summer for Santander Cycles. For the campaign we gave away sunglasses to Londoners. We gave out thousands on the streets of London, which people could keep and enjoy. If they shared a selfie of them wearing a pair, they'd get a chance to win a VIP London experience, or a range of other fun experiences in London.
That was fun to work on, and to see all the selfies coming through onto the screens in our Social command Centre.
1⃣ Wear sunglasses
2⃣ Hop on a Santander Cycle
3⃣ Tweet a pic with #SantanderCycles
T&Cs https://t.co/TLGQSi0L1v pic.twitter.com/iiusTuLyYw

— Santander Cycles (@SantanderCycles) August 13, 2016
6. What is the most important thing brands and agencies must keep in mind, in order to build a successful social media campaign?
As a brand, you must make sure your content is targeted to the people you want to reach. There's no point producing a superb piece of content and then not taking the time to make sure it reaches the right people, at the right time.
7. In your opinion, which is the most important KPI to watch during a social media campaign?
It really depends on the objectives of the campaign. There is no specific KPI. Sometimes it's all about awareness, other times engagement, other times it's about conversions.
About the Future of Social Media Marketing
8. What will be the role of social media in the marketing mix of the future?
As the opportunities increase to commercialise social media, they will become an important part of the marketing mix. However, we must not forget why we started on social in the first place. Whether it was to protect reputation, provide customer service, or do the "warmer things," building brand warmth and advocacy. For me, those things are just as important today. You can't just hit people with Direct Response (DR) messaging if you want to be a brand that has meaningful, long-term relationships with its customers. You have to demonstrate through your content that you understand your customers and in turn, engage with them the right way. So for us, a good mix is providing great customer service, providing advice (i.e. how to protect your money), rewarding loyalty, and product and service messaging around things that we believe will be of interest.
There is a lot happening in the innovation space. Messaging apps have now surpassed social media apps (over 3 billion users) and they're starting to become much more. We'll see many interesting things happening there. The same applies to integrated platforms as well.
9. What would you say is the biggest obstacle within the field of social media marketing?
Content overload. There is just so much content out there. So, how do you cut through it? Even with strong propositions, brilliant creatives, and highly-targeted media, we have a lot of content to try and cut through. Being "thumb-stopping" (for the right reasons) is hard.
10. If you had to give one piece of advice to someone who has just started out in the industry, what would it be?
Think about how what you're doing on social helps to deliver against your strategic objectives. Once you establish the importance of social media, you're more likely to get senior-level backing and support.
11. In your opinion, which is the "ad format of the future"?
That's a tricky one, as the landscape is changing so rapidly. People seem so obsessed with saying "you need to do video", "it's all about video". Facebook said earlier this year that, by 2018, 8 out of 10 timeline posts will be video, and 60% branded content. Last year this was video. At Santander, we still find that static content can cut through just as well.
And of course, if you're going to use video, you have to make it bespoke for social. Thinking mobile-first, no sound, first three seconds, etc. So many brands fail at that. I including us in that as well. Sometimes it's just best to keep it simple.
Fun Fact
12. Finally, tell us one thing someone would NOT be able to find about you from looking at your social media profiles.
Hmmm… tough one, as we have a very strict social media policy at Santander! ;-)
How about the fact, that my degree is actually in Landscape Architecture!
---
You might also like
---
More from Experts Talk
---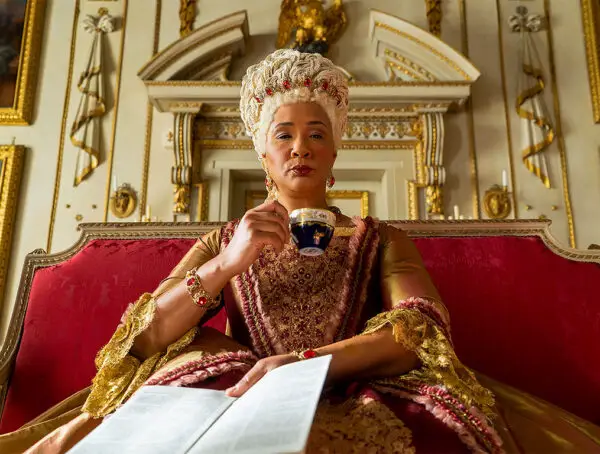 A new musical could soon come to life on TikTok, WhatsApp users are flocking to Signal and Fiverr will run …