Social media and the campaigns that drive brand success, are nothing without the people who make things happen!
Each week we profile one innovative industry executive and get them to answer 12 questions. Then, we share their insights with you!
And this week… I'd like to introduce you to Andrew Fairclough, Head of Social Media Insights at Carat UK, here in London!
Hello Andy!
Hey Linleigh! So lovely to be here!
For those of you who don't know, Andy is an award-winning and innovative social media advertising consultant. And as stated above, he is currently the Head of Social Media Insight for Carat UK.
But that's not all! He has ten years of media research experience – covering social media & PR – with six years in social media specifically. His passion is creating new ways of turning consumer insight into strategies, in particular data-fuelled real-time campaigns. Some of the brands he's worked with include British Gas, Guinness, Cadbury's and Arla!
Pretty cool right?! Well let's get started!
About Social Media In General
1. Which is your favorite social media platform?
Instagram is probably my personal favourite. I like the creativity it fosters in people – before Instagram only hardcore photographers took artistic shots. Now everyone considers things like form and light. It has made brands raise their game when it comes to the quality of their content too. It also allows small businesses to engage with their niche community in a way Twitter used to be. I've recently moved to a new community, and it's great for keeping up with artisan food and drink producers in particular. But saying that, I post the same content to Twitter as I do Instagram, via IFTTT. I think lots of people use the two platforms interchangeably for similar purposes: connecting with like-minded folk; consuming and sharing interesting content.
2. Which social platform is used most by your brand/agency?
When planning a campaign, all channels will be considered, but used for different purposes. Facebook for reach due to its scale, Twitter to tie into live events and moments. Instagram is also used more and more. In my team we are particularly interested in the channels that provide the most valuable data, so Twitter's openness means we can derive much more insight from content posted, compared to others. Saying that, Facebook and Instagram are trying to catch up in the data stakes as well. Facebook already provides richer profile level data, but is now dipping its toes into 'topic' level data too, and opening this up to agencies and monitoring tools, which is exciting.
3. In your opinion, what is the future of social media, and which platforms do you think will lead the way?
I think it's interesting what Instagram has done to Snapchat by adding the ephemeral 'Stories' to their armoury of tools; as is the way with tech firms in an open market economy. They tend to buy each other, or destroy each other. I fear for Twitter, but by emphasising its strengths by strategically creating products around them, it should pull through this little slump.
With that said, the future is really bright for social. We've seen how the big platforms have built themselves up and monetised the model. But I think they are still in their infancy. Maybe 4-5 years old in their lifespan. As they mature, and audiences grow older with them, they will be bigger than TV at full maturity I'm sure. However, what they will look like in 5 years time is difficult to predict. I do think tech and media will homogenise more and more, and become engrained in everyday life to the extent whereby they are predicting what we want before we know it.
This could mean that Netflix will become a social channel in itself, or at least fuse its dataset with a social channel to suggest films in a much more intelligent way (I was recently suggested Titanic because I had watched I'm Alan Partridge). There is a long way to go, but with rapid improvements in AI we should see algorithms get exponentially smarter over the next few years.
About Great Social Media Campaigns 
4. Please tell us about the one social media campaign you liked the most this year. 
I think the campaign that stands out in recent memory is #thisgirlcan. It does everything a good social campaign should do by anchoring other channels via a social mechanism – sharing. The premise was original, and it was for a brilliant cause, in encouraging more women to exercise, even if they felt embarrassed by their body image. It removed stigmas, and was successful in increasing the amount of women who partake in regular exercise.
It was so impressive, because via the power of the message (and excellent creative), the campaign took on a life of its own after the initial burst of media activations across TV, OOH and digital. Social was the perfect environment for it to flourish. I heard from the team at Sport England that the hardest part was relinquishing control and handing the reigns over to the public, but to their credit they did, and the slight risk involved in doing so paid off. The campaign still lives on.
5. What about the latest campaign your brand or agency was involved in?
So far this year, we've been working heavily with British Gas and Diageo. With British Gas, it's an always-on approach with constant iterations, and it's very much data-fuelled. That's what my team loves: building campaigns that are very insight-centric – from the early research phases of audience profiling and influencer identification, to ensuring all the learnings are turned into actions for the next campaign to improve.
As an insight team, we work shoulder-to-shoulder with both the client and our sister agency iProspect.  They manage social distribution and community management. We provide consultative reporting and help our clients tell stories using data. It's a constant journey – and we never stand still – constantly evolving the ways in which we deliver campaigns. For a brand like British Gas, it's never been more important to connect their customers to social, as it provides the ideal platform to deliver excellent customer service on platforms such as Facebook and Twitter. Therefore they also create useful content which is reinforced through proactive outreach from the community management team.
With Guinness earlier in the year, we used our NOW Engine approach to produce during-campaign optimisations. The campaign was all about celebrating the diversity in music, so we analysed the audience affinities and engagement behaviours to target potential consumers with content in their natural environments. This involved identifying cultural moments that aligned with the interests of our target audiences, tailoring copy that was most likely to resonate. It also involved using paid social to place content around moments that evoke emotion. It all added up to produce more effective results versus the non insight-led content.
6. What is the most important thing brands and agencies must keep in mind, in order to build a successful social media campaign?
I might be biased, but data at our fingertips will be ignored at the peril of brands and agencies; this could be 'big data', using large scale statistical modelling, or it could be a single tweet or post that triggers that lightbulb moment where something clicks and an idea for a great piece of reactive content is generated. We mustn't – and shouldn't – lose the creativity that comes from a crazy idea from a creative agency. Some of the most memorable campaigns are often the result of a random conversation in the pub after a few pints, or through a chance chat whilst making coffee in the kitchen. We need a combination of real creativity and data-inspired ideas.
7. In your opinion, which is the most important KPI to watch during a social media campaign?
Obviously it depends on the objectives of the campaign. You should probably aim for one central KPI, then have 'control' metrics that you measure, but don't necessarily use, to determine the success of your campaign.
The main KPI should be something you can optimise to, from a paid social perspective. Thus, you make it actionable; i.e. if it's a video campaign then video views are key, so optimising to CPV. If you want engagement, then you should optimise content programmatically towards that. However, these are fairly tactical during campaigns. Brand measures that are much more strategic should be measured from a tracking point of view; things like awareness, consideration, trust.  We can measure these brand equity metrics using social conversation data as a proxy, but ultimately that only gets us about 75% of the picture. So we'll need to run surveys and brand uplift studies to gauge the true impact a campaign has had on a brand.
About The Future Of Social Media Marketing 
8. What will be the role of social media in the marketing mix of the future?
As social understanding reaches a level of maturity, there is an expectancy from brands on social.  Digital budgets are rising, and social budgets are rising with them. I found some stats doing some recent research that show Facebook as the dominant social commerce platform; it accounts for 50% of total social referrals and 64% of total social revenue. However, the site's changing demographics make it interesting, and it will have to grow as the interests of the audience change. The key will be flexibility. Facebook threw hundreds of engineers at the problem of the platform being non-mobile friendly. That was a quick fix, showing just how nimble the company can be.
VR and AI are the things everyone is talking about this year. We'll see games being playable on Facebook and as full VR content. Brands are actually starting to create them. I think the big players will become more and more involved over the next year. AI and bots present an interesting opportunity for customer service focused brands, as they will be able to deal with simple queries, and learn from their human counterparts. We're currently exploring solutions with bots for our clients. Recently, we've seen social campaigns being linked to other areas of a campaign ecosystem – such as TV activations or print. Together, media work stronger than on their own. So I think this will continue to gather pace in the foreseeable future.
9. What would you say is the biggest obstacle within the field of social media marketing?
A lack of understanding from both client and agencies is still an issue, but nowhere near what it was three years ago. Specialists will still be required for the next few years, but right now all marketing folk should have at least a basic understanding of the benefits of social insight and paid social, what to look out for, and the platforms themselves. We're lucky at Carat, in that we work pretty closely with specialisms from across the board. We frequently get the platforms to come in and present interesting research and case studies, so knowledge is shared across the agency. The fact that even work nights come with their own hashtag these days – #caratlife – means the language of social has permeated most levels of society.
10. If you had to give one piece of advice to someone who has just started out in the industry, what would it be?
Talk to as many specialists as possible, read as much as you can, but most importantly don't get stuck. Ultimately, getting your hands dirty with social data and the mechanics of how things work, is definitely the best way to learn. If you are lucky enough to work on an account with a client that take social seriously, then I'd say go to every meeting, hold your hand up, and take risks. Also, asking questions is always recommended – no matter how dumb you think they sound! You will need to work hard in the early days, but it will be worth it as it's a fabulous industry to work in.
11. In your opinion, which is the "ad format of the future"?
Brands still have a long way to go to utilise the explosion of new formats we've seen recently. Live, 3D, VR, 360, AR.  News brands like the Guardian are doing cool stuff, and pushing the boundaries of what a newspaper brand would traditionally produce. The fact that they generally create something worth sharing, is interesting. They use data heavily to understand the consumption and behaviours of their users – a global audience.
The 6×9 experiment was a VR experience that showed the world what life in solitary confinement in a US prison is really like. It told stories from inmates in audio and there was actual writing on the walls. It showed us something we wouldn't usually appreciate in a fully-immersive format. This combined and supported digital, social, VR and news all in the same format. It was something I very much appreciated.
Fun Fact 
12. Finally, tell us one thing someone would NOT be able to find about you from looking at your social media profiles.
I would say my social profiles are pretty clean and professional these days, but scan through them from the early days (circa 2007) and it's a different story.  Most of those images involve copious amounts of booze and debauchery from the time I moved to London in my mid-20s.  It's safe to say I thoroughly enjoyed myself, maybe even a bit too much.  So if you really wanted to find that stuff, you could. Just expect lots of classic Noughties boyband profile pics…
I am much more grown up and boring now. I am currently going through the pretty stressful act of renovating my home for the first time. It's not a particularly interesting fun fact for the wider public, and at the same time I don't want to inflict my pain on my friends and colleagues. The responsibility has been enormous, as we have to live in the flat, but also because it is a period Warner flat in Walthamstow which has stood for over 120 years. I don't want to be the one who mucks it up for someone who buys it in 50 years' time, so I'm trying to make sure it's done properly.  When it's all done, I might share the odd snap or two.
---
You might also like
---
More from Interviews
---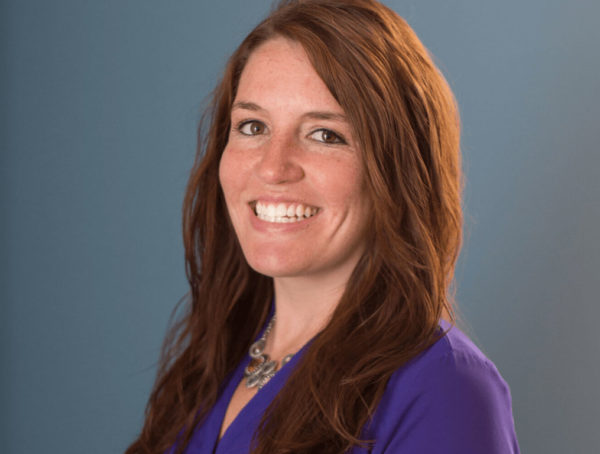 Please welcome this week's 12 Questions Expert Spotlight guest, Director of Brand Strategy & Marketing at Blue Magnet Interactive, Stephanie …