Please welcome this week's 12 Questions Expert Spotlight guest, The Tylt's Social Media Editor, Aasha Collins.
Responsible for sparking impactful conversations, engaging consumer audiences, and creating awesome campaigns for brands, Aasha also helps to increase The Tylt's Twitter and Instagram traffic.
1. Which is your favourite social media platform, and why?
Twitter is my favourite social media platform because it is easy to use and creates opportunities for people to connect and discuss absolutely anything. Twitter can be a great source for breaking news, a place to talk about your favourite TV shows, or even have a fun exchange with a celebrity. It's so versatile!
2. What social media platform is used most by your brand/agency?
As background, The Tylt is the largest and fastest growing social polling and opinion platform amongst millennials and Gen Z. We measure online opinion by tracking the use of hashtags on social channels and by hosting polls on our website, to showcase the opinions of our community in real-time.
We use Twitter, Facebook and Instagram to connect with people. But, we turn to Twitter most often to share new and fresh content with our community. We use Twitter to post trending articles and debate questions, to facilitate discussion around the content we've shared. We have found that Twitter is the platform of choice for people to share their opinions quickly and concisely in 240 characters.
Twitter also helps us to collect votes on debate topics by tracking hashtags that are native to the platform and to share updates about voting results.
3. In your opinion, what is the future of social media and what platforms will lead the way?
Social media is always evolving, and I think we'll see people, influencers and brands becoming more authentic in terms of the content they share and how they portray themselves online. With the recent Fyre festival debacle, there's been a realization that authenticity and transparency are highly valued, and often missing on social media.
In terms of a specific platform leading the way, I believe that Instagram is ushering in a new experience. With the recent beta release of its checkout shopping feature, they allow people to purchase items directly in the platform – without having to navigate to a separate site. This type of functionality, once fully rolled out, will give rise to social media channels also existing as true eCommerce platforms and COULD shift how influencers work with brands.
4. Tell us about one social media campaign you liked most this year.
I'm really proud of the work The Tylt did on a branded social media campaign with PRØHBTD, a cannabis-focused digital media company.
For background, at The Tylt, we not only offer polls that our audiences vote on via social and our site. BUT, we also work with brands to develop interesting and strategic branded content campaigns that increase their engagement with audiences on social.
For our work with PRØHBTD, our focus was to make a fun and creative social media campaign asking people about their favourite edibles and if they preferred savoury or sweet ones. To optimize interest and engagement in the poll, we combined influencer strategy and ad placements with our poll question.
Knowing that Snoop Dogg is influential in the cannabis community, we asked him to participate in the campaign and be the key influencer asking the question to the community about their preference of edibles. After engaging Snoop Dogg as an influencer for this campaign and distributing ads across social media, we received an overwhelming amount of engagement with over 500K impressions and 20K engagements over 33 days. We also created a cannabis thread on our Twitter platform that incorporated links from the polling campaign to ensure our audience had the option to read the article that our editorial team curated to learn more about the debate.
I'm most proud of this campaign for how we combined the power of influencer strategy, engaging content and relevant ads to spark interest and engagement in a debate – all of these components led to greater awareness for the brand we worked with: PRØHBTD.
5. What about the latest campaign your brand or agency was involved in?
We recently helped the TV show Make48 to develop a custom, digitally-native campaign to create awareness around the show and the featured products (a Drain Har-O and a ZipGlo) from Season 1.
We developed the campaign in a bracket format to act as a natural extension of Make48's unique face-off show format. For the bracket, our editorial team created seven unique debates, pairing eight inventions to determine the winning invention of Season 1. The media assets for the campaign included 15 unique videos, with one for each invention and one for each debate face-off, 21 custom images, seven real-time data visualizations, and one for each debate in the bracket. We also distributed 37 unique ads across Facebook, Instagram, and Twitter.
As a result, the campaign increased engagement, video views, product-focused conversation, and elevated brand awareness across social media platforms like Facebook, Twitter, Pinterest, and Instagram. When the campaign closed, our team generated over 2 million impressions, 795,000 engagements, and collected over 19,000 votes across social media.
6. What is the most important thing brands and agencies need to keep in mind, in order to build a successful social media campaign?
It is crucial for brands to listen to their audience and understand their preferences before marketing a product to them on social media. A brand must first understand what their audiences like and then cater to that audience by serving up a social media campaign that aligns with their preferences.
Since our audience is comprised of mainly millennial and Gen Z, I wouldn't recommend conducting a nursing home focused social media campaign because it wouldn't align with their preferences. However, I would recommend pursuing a social media campaign focused on Diet Coke or cannabis legislation, as both topics are wildly popular among. It's all about knowing your audience and making sure you are using that knowledge to forge connections and meaningful discussion.
7. In your opinion, what is the most important KPI you look for to determine success on social media?
It certainly depends on the nature of the social media campaign, but I look at impressions and engagement numbers the most. You can determine if content works and the campaign is successful if you can understand how people are engaging with it.
Sentiment also goes hand in hand with engagement because it's important for brands and influencers to understand how their audiences are reacting to a piece of content on social media. We also value qualitative measurement and like to evaluate healthy conversation around our debate topics. If we see our community participating in a positive dialogue and discussing two sides of an issue, we view that as success as well.
8. What will be the role of social media in the marketing mix of the future?
In the future, I think brands will focus more on authenticity and personalization. Millennials and Gen Z are the next generations with purchasing power to come of age and are known to appreciate transparency, authenticity, and personalization from brands. It will be important for brands to cater to these preferences when marketing on social media so that they can continue to stay relevant, build and keep trust with customers.
9. What would you say the biggest obstacle faced in social media?
With over 3.4 billion active users on social media, brands are competing for eyeballs and engagement. To overcome this challenge, brands need to be innovative and separate their content from other brands; otherwise, they will get lost in the noise.
It's all about how a brand positions their vision and products and how they create fresh and new content that piques their audience's interest. It's also important to remember that social media involves two-way communication, not simply a brand or influencer talking at their audience. If a brand or influencer can add meaningful value to a conversation or trending topic, they have a stronger chance in building and maintaining a following on social media.
10. What is one piece of advice you would give someone just starting in the industry?
Get familiar with all of the social platforms and understand the audiences on each one. Another piece of advice that I have found valuable is, find time to invest in self-care. Community managers see all of the comments on social media. Some are great; others can be destructive to an individual's mental health. It is OK to take a day and rest. Often, people say mean things on social media because they don't realize they are talking to a person. I make an effort of letting people know they are talking to a real person.
11. In your opinion, what ad format will lead the future of social media marketing?
The future of social media marketing is in videos and Instagram stories. This format is a great way to drive engagement without asking people to have to dig into posts across different feeds. Last year, Nielsen issued a report that noted U.S. adults were spending almost 6 hours per day watching video, on average. Over the coming years, I predict that this number will only increase.
Within the past few years, there has also been a shift from marketers focusing on serving ads in the Instagram feed to serving ads in Instagram stories. Consumers have short attention spans and want to consume content quickly and easily. With Instagram stories, consumers can engage with content and see ads without having to leave the experience and scroll through content in their feeds.
12. Finally, what is a 'Fun Fact' we wouldn't find on your social media profiles?
I am considered one of the pickiest eaters in the world. I'm not kidding! Check out the latest episode of Aasha Eats on The Tylt's YouTube Channel.
---
You might also like
---
More from Experts Talk
---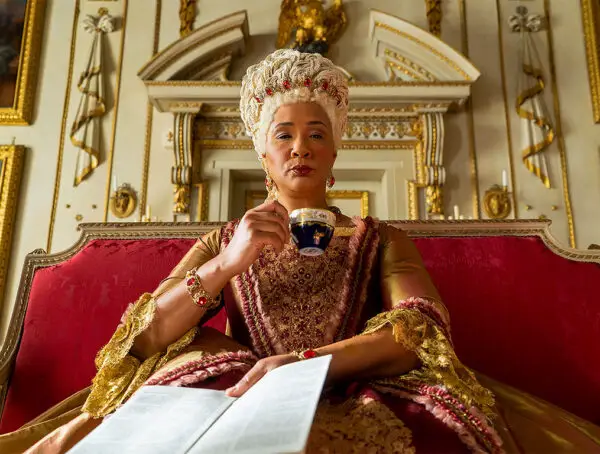 A new musical could soon come to life on TikTok, WhatsApp users are flocking to Signal and Fiverr will run …