Welcome to this week's 12 Questions interview; where we talk to some of the best and brightest professionals driving brand success on social media – to get their insights on the industry and the future ahead.
And this week… I'd like to introduce you to Tom Brickley, Head of Social Media at Hodes UK – where recruitment marketing, employer branding, content marketing, social media management and custom websites come with creative flair!
Hello Tom!
Getting right to it, let's find out how he became the social media "guru" he is today:
Starting in a commercial agency straight out of university, he joined a small startup based in Oxford, doing travel zines, blogs, and all things marketing. So it was only natural that social media fell into his lap. It was Facebook Pages that kicked off his social media work. When everyone was in disarray over the use of Facebook Pages, he wasted no time figuring them out, and getting involved. Not long after, he made his way to London where he joined Collective London, working on brands like Honda, EA Sports and others as a copywriter; writing content, understanding strategy, and how different brands wanted to be perceived and reach their audiences on social.
From there, he took on a senior management role at Jam London (now DF London) as a senior community manager, working for the Windows Phone when it was first released. He also went on to work for the Capital One Cup accounts where the company won awards for their Bobblehead campaign. From there, he took a slight shift and began working in the charity sector, joining WWF – World Wide Fund for Nature. There, he helped kick off their newly founded digital team that included social media. Working from the bare bones to full on digital strategy, he had his hand in a bit of everything, but once the strategy was in place, he thought it time for a new challenge. Joining Marie Curie, he worked alongside Claire Hazle who let him really take the reins.
And yes, surprise! He needed more variety. So when a the opportunity came up for him to join Hodes UK on the employer branding side of things, he jumped right in. Now, he works with brands such as Unilever, Nestle, L'oreal, and others, to help them understand how social best suits their needs for their recruitment marketing efforts.
So as you can see, Tom has quite a bit of industry experience, which is why yet again… you'll want to read/listen on!
About Social Media In General
1. Which is your favorite social media platform?
I think at the moment, and it changes every year, with the new platforms coming and going… it's Instagram. Some people would say that they're copying their rivals, but that's typical. Instagram Stories are huge now from a personal standpoint. I think brands could do a lot better with what they're putting out there by using that function, but I think the stats show that Instagram is extremely popular and is outpacing Snapchat. I think that's a really interesting place for us to play in at the moment. Of course, Facebook is always trying to keep up with everyone, so Facebook life is really interesting. A couple of creatives here at Hodes went to Cannes and they were using the Live functionalities to show us around… and naturally, we were quite jealous.
2. Which social platform is used most by your brand/agency?
We use Hootsuite as our primary platform so we measure everything and make sure we're keeping track of everything that needs to be. It works for us. We find it is very niche in the recruitment marketing and employer branding space. And the people that we need to reach out to are quite particular, so using a platform that has a huge listening showcase and anything delves deep into your audience by segmenting them isn't quite needed at this stage. We work primarily on a case by case, company by company basis. So, we'll do our research, understand insights in a more of a manual way; rather than doing something to be processed. We then use that insight to deliver our campaign, project etc.
In terms of Hodes platform use, we try and hit all of the major platforms, also using LinkedIn as well. We find it, because we mainly reach out to people in HR who use LinkedIn as their primary source for information. We get some good cut through on LinkedIn putting out some research pieces, thought leadership pieces and things like that. And then from a more creative background, yeah Instagram is always good, Twitter is good as well and then the girls went off to Cannes last week as I said, so they were doing some interesting stuff with GIFs, Bitmojis. That resulted in some great content.
3. In your opinion, what is the future of social media, and which platforms do you think will lead the way?
The live portion of it has become huge in the last year or so. And we see more and more brands using it. Maybe they need to use it more in the right occasions rather than just starting up a random live session of Facebook.
I really enjoyed Nike's use of it in the 'Strike Night' live campaign, where they were playing football with a number of superstars and used the light in different ways, and allowed people to interact through various mechanisms throughout the show. Obviously, it was heavily produced, but it was really interactive, caught my attention and I watched it the whole way through.
About Great Social Media Campaigns
4. Please tell us about the one social media campaign you liked the most this year.
I really liked the NHS Blood Donation with the missing letters. Coming from a charity background, I always try and keep an eye for what charities are doing and how they reach out to people.
But you are using those missing letters – mostly across social was really powerful, easy to tell the story and to showcase with imagery. They featured everything from street names to celebrity names and I just thought it was a really powerful way of using social and more of the crowd mechanic behind it.
5. What about the latest campaign your brand or agency was involved in?
Probably the Unilever campaign, 'Put it right'. And that was looking at empowering millennials all over the world. So we did a lot or research, a lot of insights before jumped into this campaign. We realized that millennials get a hard time across the world being called lazy, narcissistic and needy, but for Unilever they wanted to take a stand against the stereotype and prove that is not the case by working with them.
They understand their passions and what they want for the future and the 'Put it right' campaign pulled from that. We collaborated with four or five millennials that currently work for Unilever or have done amazing things and showcased the stereotype in a new light and their stories. So in the end, that was run throughout the whole of Unilever, including internally. The campaign ran for six or seven months and people really got behind it and championed it. We ran an intro video, lots of other great content throughout the year, and we closed the campaign by highlighting all the great things that happened this year.
6. What is the most important thing brands and agencies must keep in mind, in order to build a successful social media campaign?
I think to start off with, they need that insight/research to really delve into something that's going to matter. So a lot of people work up campaigns or something interesting that might work for a couple of days, or maybe even a week, but it doesn't have that longevity that a well researched campaign does. It makes it much easier if there's an issue, something needs change, I think that's against my charity background anyhow.
If there is a cause you want to push or an audience you want understand, research and insights will make your content more impactful and make people want to get involved as well as understand what you are trying to achieve.
I think social is a great way to do that, because all social media platforms offer something different and all content needs to reflect that. So, I think that research is key to so have with longevity and real success for a long period of time.
7. In your opinion, which is the most important KPI to watch during a social media campaign?
I think ROI is huge especially in the recruitment marketing space. You need to know how many people you are engaging with, how many people came through to look at your jobs while also understanding what your company wants – applications to hire is always a big mention for us. But from a social standpoint, it depends really. It's case by case. Some clients/people want to hit the numbers, which is we always try and say: 'Okay. Fine, you can hit that number, but it doesn't always mean something.' If it is coming out from quite high up, we can certainly work towards their goals (even if they are unrealistic) because at the end of the day the client is in charge.
From my personal viewpoint, engagement is always going to be important. I think now with video views, Facebook likes to be quite loose with the concept – three seconds equates to a video view. But when you look at the percent of video views… we like to look at the demographics that are engaging with them, and  go target those individuals with more content or spend more on them. If we need to give someone a nice stat, we can always show them the three second views, because it is likely to be much higher than the 10% that have watched the whole thing.
About The Future Of Social Media Marketing
8. What will be the role of social media in the marketing mix of the future?
I think because we are in the employer branding space and so HR orientated, social can be a bit of an education piece for the HR community. They don't always deal with the marketing/brand side of things and therefore it can be a bit of a struggle to understand where it fits in and how it works. But from the consumer side, it's a lot easier for them to understand the above the line or below the line activity. Social fits in both areas.
You can really push what you are doing on social, but it's even more important that it is an integrated campaign; no matter what platform, no matter device, desktop, TV, blog, etc., there needs to be a consistent message across all medias and have a link back to form and function. That's where you get success, and are then able to show that longevity and prove to clients that social really does work off the back of that success.
9. What would you say is the biggest obstacle within the field of social media marketing?
I think it is the trust again. Like I alluded to you, clients read blogs from industry experts saying Facebook has now reneged and that certain things don't count as much as they have before… and the list goes on. It's that nugget of information that clients can use to say OK, I'm going to challenge you to showcase really what it is that you've done, the return on investment and that the money that we are paying into this will result in something beneficial. I think that's something that's only going to get greater. Especially now with Brexit and things like that, the purse strings are going to get a bit tighter and we are going to need to showcase the return more and more alongside hitting the numbers and understanding what we can and can't do.
So it's going to be an interesting few years I think in the social space.
10. If you had to give one piece of advice to someone who has just started out in the industry, what would it be?
Learn as much as you can and understand how every audience is not the same and context can be different as well. It's quite easy to think 'I have got this sorted. I know exactly what we're going to do here. This piece of content is going amazing!' And then you turn around it's had five hundred reach and zero engagement… then you're left not knowing where you've gone wrong. It's really the insights and research that make all the difference.
Understand who you're reaching out to, take that into consideration and then craft what you're putting out there around that. And again, don't take it to heart. It's so easy on social to change something, try a different target audience, use different piece of content. I think it really is a learning experience and one of those things where you only get better the more you devote yourself to the process.
11. In your opinion, which is the "ad format of the future?"
Yes, so Snapchat's self-service function is really interesting. We get a lot of requests for work asking about Snapchat and again, it was regionally locked. So there are some European regions where there has been lots of opportunities to use Snapchat with events and conferences, but it's a country by country basis thing again really. I really enjoy Facebook Pixel as well. I do get a lot of marketing spiel from Facebook, but it does work and showcases the real return on investment.
The more you integrate what you're doing on the paid spends and the ad formats with the real world targeting, metrics and analysis the better understanding you'll have of the people clicking through to your website. Because sometimes there can be a little discrepancy between what Facebook's saying, what your Google Analytics is saying or whatever your tracking software you use. By just simply paying attention to what the client wants from their investment and tying that up with the ads on offer. Again, it's all about experimenting. Try the different target audiences, play with the ad formats, create variations of your copy and set it up. Next day, you'll see which one has worked best- turn it off based on what you find.
Fun Fact
12. Finally, tell us one thing someone would NOT be able to find about you from looking at your social media profiles.
I don't know if this is fun or more cringy, but when am on 8 I starred in a stage play of Aladdin. My wife takes great fun looking at the photos of me full of makeup and whatever else. So yeah… you will never ever find that when you are on my social profiles!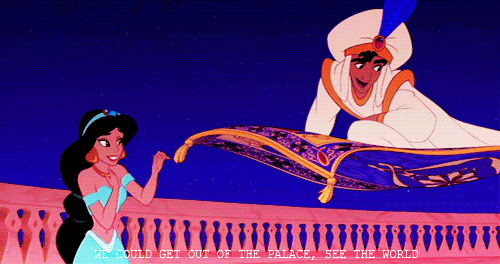 ---
You might also like
---
More from Experts Talk
---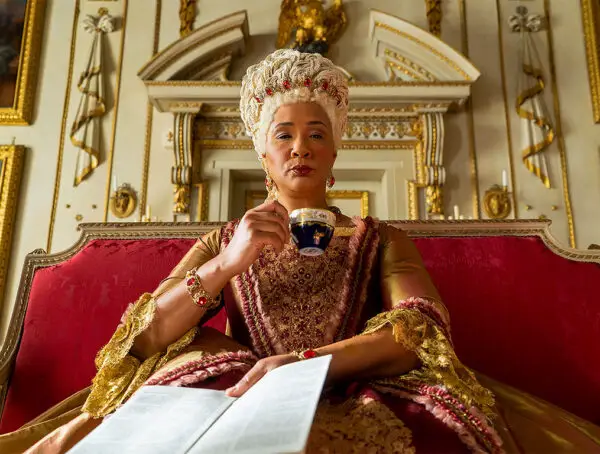 A new musical could soon come to life on TikTok, WhatsApp users are flocking to Signal and Fiverr will run …