Give a big warm welcome to this week's 12 Questions Podcast guest; social media unicorn and Founder of Savvy Millennial, Savannah Peterson.
So what sent her off on her social media adventure? Well, as a digital native, finishing her degree at the peak of the US economic crisis she realised jumping into the workforce that wasn't going to happen. Instead, she assessed her unique skills, and found herself continuing something she had done throughout college; building communities online! Developing her very first social media agency LONG before the thought of them even existed, her very first clients were small businesses. People thought she was crazy, but boy did she show them! Now she's the Founder of Savvy Millennial; an agency that proudly helps a wide variety people and brands build communities around product launches, and much more. Ironically… she's a generalist helping brands take on and develop niche communities! So, she's probably worked with at least one client from any industry!
Additionally, she's an international public speaker who sets out to inspire creatives, both in and outside of companies, to entrepreneur and 'intrepreneur' better. And you may have already guessed, but she's a teacher as well… but that's not all… she's a Forbes Top 30 under 30 in Consumer Technology! So yeah… insights are kinda her thing!
With that said, let's dive right into question numero uno and one of my favourites, 'what is her favourite personal platform?' Now this one was a no-brainer. She is a BIG Twitter fan. Always has been, and always will be. Why? Two reasons really. One, she loves that it forces people to be succinct and to the point! And two, no one is closer to their social media platforms, more than Twitter.
What exactly does she mean by this? Well, no matter who you are talking to (brand or celebrity), the likelihood that they personally (or their closest person) are checking their Twitter account is much higher than any other platform. Most other platforms get farmed out to agencies. Twitter gives EVERYONE a voice more than any other platform.
So what is Savvy Millennial's approach to social media? Her business spends a lot of time on Facebook like much of the rest of the industry, simply because it is a great starting point! It's a great place to aggregate mixed media i.e. share blogs, video, image content and more. And frankly, everyone is on Facebook. That fact, coupled with its various creative formats and targeting capabilities enables brands, in the early stages (and throughout their lifetime), to identify who their core audiences and evangelists through experimentation. One thing she's currently playing a lot with is Facebook Live. Now, more than ever, she's pumped about it!
Live, in addition to Snapchat and Instagram Stories, has enabled this sort of 'Age of Authenticity' for brands and their consumers; opening up a window of opportunity to brands to really humanise themselves and their products. Advertising is becoming less and less about the products, and more and more about the stories and the people behind them. Because let's face it, we as digital natives have grown to become more comfortable in front of the camera, because of communications platforms and innovations like Skype and FaceTime. All of this, and more has and continues to transform the way that we tell stories.
So then, what does the future hold for social media? And what platform is going to lead the way? For Savannah, the future is mixed media, but also… mixed reality! It'll be all about blending realities to add value. And that may very well happen at one point; on our iPhones, or the platform that aggregates our everyday lives. Nevertheless, the key to the future of content will be its ability to be personal, real-time, and contextual. The one thing that she thinks is really interesting about the future, is that we will also start to see the integration of machine learning and data science come together in a very social application. So, get ready, because experiential interactions are coming.
Talking about all this innovation and application, another thing we were all dying to find out was 'what has been her favourite recent social media campaign.' With political disarray at an all-time high, it was hard not to pick the one (of MANY) brands that have reality checked President Trump. The brand that really knocked it out of the park most recently was Patagonia.
They took a stand on a bill the president enacted that shrinks one of America's many gems; its national parks; protecting fewer animals, less nature… you get the idea… So, Patagonia converted all of its social channels and websites to an all-black landing page stating that he 'stole our land' and explained what exactly this bill meant to the American people and their country. It also detailed how Americans could fight back. And fun fact… it was RIGHT before the holidays!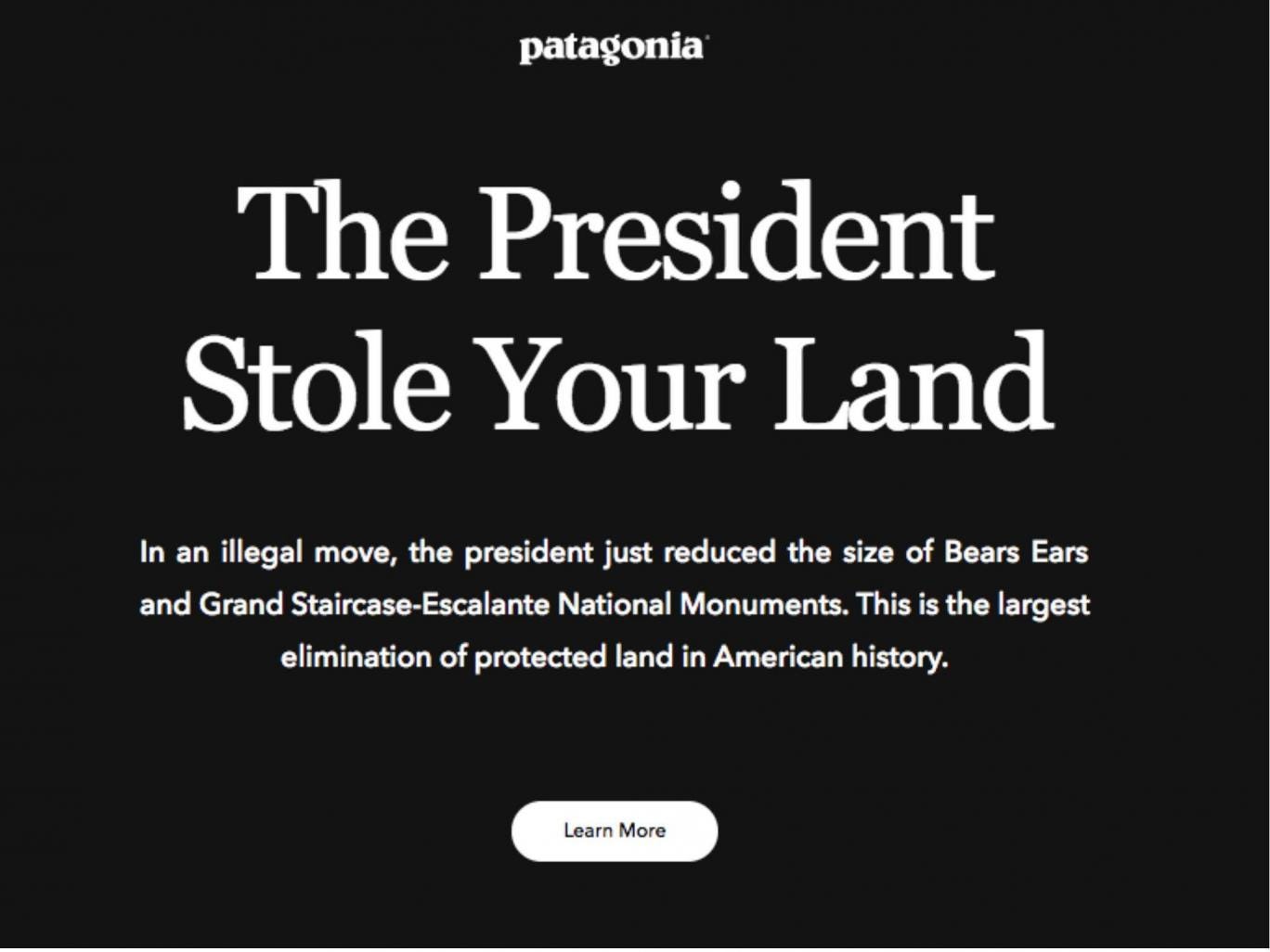 Why was this particularly interesting? Aside from the obvious cause of course, was the fact that, according to Ford's 2018 Trends Report, 45% of adults worldwide expect brands to live up to the same expectations and take a stance on political issues. Note that this number increases the younger you get!
Globally, over half the population (56%) would rather pay double for a product, than buy it from a brand they think is harmful to society. And again, that number goes up for 18-29-year-olds (63%). So this whole idea of the 'social good' effect is very real, and as the millennial generation becomes the biggest spending generation, conservative companies really need to rethink their stances. And while she's elated to see Twitter, resurgent due to the political tensions, Savannah is heartbroken to see that the one person attracting the most attention happens to be Donald Trump.
So skipping away from that ever-sensitive topic… she welcomes the opportunity to shamelessly promote herself while discussing some of her most recent and favourite work. So we're headed back to the topic of AI!
Like most people, she was skeptical of the impact it could have, but courtesy of her most recent project she was not only able to face that fear, but educate herself on AI, Blockchain, and Cryptocurrency. She's headed up social media for Singularity.net; the company or 'the brain' behind Sophia, the world's most humanoid robot, whom she's also had the pleasure of meeting!
Singularity.net is the decentralised marketplace for the Artificial Intelligence economy. It is there that developers can upload their AI, and scale it by combining forces with somebody else for the purpose of making the world a better place! Savanna worked on what was called 'The Toke Generation Event' that enabled the community (a wisely restricted 4,000 people for global federal compliance) to buy utility tokens (aka cryptocurrency). But get this, they raised $36 million dollars in cryptocurrency in 66 seconds! So this one was definitely a BIG deal. It was the wildest and most intense time in her professional life, but she had a blast! So, that hesitation with robots, artificial intelligence, and the craze of blockchain/cryptocurrency… she gets it, and she digs it!
The event and her efforts enabled Singularity.net to grow their Twitter presence by 13.8x, their Telegram presence by 20x – with over 12,000 people in their chat when she left, LinkedIn by 27x, but MOST dramatically, their Facebook audience grew 60x in 6o days!
Following that incredible accomplishment, we talked about enabling successful social media. First up, KPIs. Which one does she think is the most important? Upon consideration and discussions within her network, all agree engagement rate is key! It's those people who engage with you, that you should care about. And the magic number… 10%!
Why? Because 90% of your community are lurkers! They see your content. They might even like your content, but to actually engage is a whole different level. 10% is a very healthy community. It's about empowering these supernodes; i.e. your evangelists, when you're off the clock, to spread the word. It's that one-to-one/one-to-smaller groups that are the most important because those are the people who place value over transaction. The more ammunition you can give them, the further your message will reach, and extend into – and beyond – their distinct audiences. Stop focussing on the vanity metrics! You don't need to reach thousands of people if the 3 people you reach have the capacity to reach thousands. Audience size means nothing if it doesn't do anything.
So then, what is it brands and agencies need to focus on to create successful social media campaigns? The short and sweet of it is that they should listen more, and say less. Campaigns and ideas often come from the top, not leaving any room for feedback or real-time engagement and/or adaptation. News, events, etc. are often some of the best missed-opportunities to reach your audience, and connect with them in a new and different way. It will also enable you to uncover audiences or topics you never knew could relate to your product. i.e. a local sports team wins, and your brand congratulates them. You may find that your audience is very sports engaged. Therefore, you could shift your campaigns to highlight that in a new way. Content should really be 50/50 real-time and planned content.
If you aren't listening, you are aren't experimenting, so there's no opportunity to adapt content to what a community really wants.
Because let's face it, your messaging needs to be less about you as a brand, and more about your audience as a community.
Off the back of that, we talked about where social media will develop within the marketing mix. Social media isn't going anywhere. Engagement will continue to grow, and we may even start to see a fusion between the internet of things, and our engagement with social media; i.e. the further development of things like tweeting through Alexa. Social media will become a much more intuitive experience.
This means that the climate of the industry will shift to be much more native in nature; both in terms of content, and advertising. This is something Savannah is already doing for her clients, and she hopes that the rest of the world will lean more towards it in the future as well.
The cameras in our pockets, now more-than-ever enable anyone to show off their brand experience. We should challenge brands to take those community experiences and turn them into content; because that's what your audience wants to see. Unscripted, genuine, brand love.
So, what's the biggest challenge we face in the industry? Perception; and crappy examples of cool technology. For example, people's first interaction with augmented reality was puking rainbows on Snapchat.
While she loves a good laugh and a chance to toy with tech, she thinks it is giving people the wrong idea of what is actually possible with this technology. That sometimes even slows the development of the industry as a whole. AR could save your life in the future. Getting the proper attention for the right things like that – in a meme saturated News Feed – is a challenge. Which is why she thinks Facebook's shift in the algorithm might make sense. There needs to be a push for better applications of great technology.
An additional challenge is bullying. People can often be really mean on the internet, and social media managers and community managers take the brunt of that from a professional standpoint. Therefore, there can be a lack of empathy in the overlap between community, social media, and customer service. The impact it has on both organisations and individuals is massive.
So what advice does she have for newbies? Be authentic. Be empathetic. And always be yourself. As cheesy as it might sound… the only brand you are going to represent your WHOLE life… is you. You, as a person, will be celebrated. People definitely notice when it's a human, and when it's a character. Brands are starting to personalise that communication, by allowing their employees to identify themselves by name. No one responds well to a monotone character/voice. Character, and transparency, always win. So have fun with it!
What about the future of the ad format? Well, you won't even realise you are being advertised to. Answers to queries and content you see will be almost as though you thought of the answer yourself, or wanted product x before you knew it. Personalisation will play a BIG part in future ad formats. Native will only become more native, contextual, and experiential. And because of this, cornerstone content will be a thing of the past; or special occasion only. We will start to see brands develop smaller pieces of the puzzle, at a much greater scale.
And finally… it's fun fact time! And you would never guess it by the way she travels across the globe, defying gender stereotypes as a female in technology, but this unicorn is a domestic homebody who LOVES cooking and Hygge (pronounced hoo-gah), her dog on the couch, #dogmom style! Although she admits the picture is a bit older, she's also met former President Barrack Obama!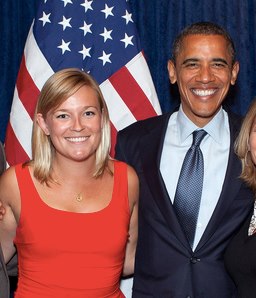 Wanna get in touch with Savannah? Any contact is not only welcomed, but encouraged! Connect with her on her website, Facebook, LinkedIn, Twitter! And if you have any questions of your own, ask away!
---
You might also like
---
More from Experts Talk
---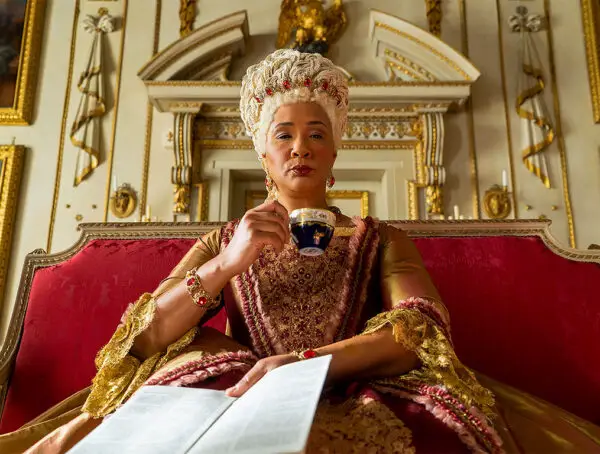 A new musical could soon come to life on TikTok, WhatsApp users are flocking to Signal and Fiverr will run …